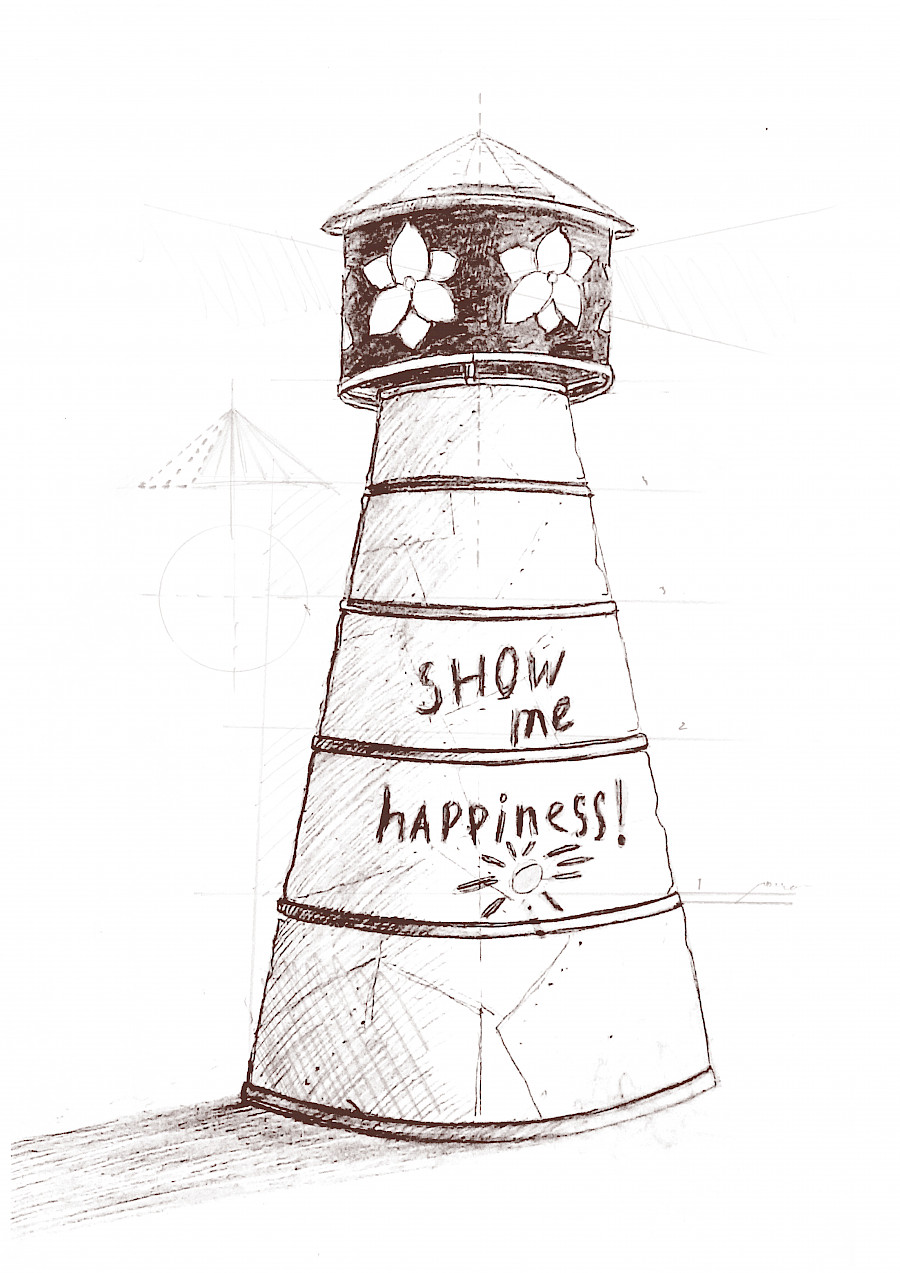 The Light House
Author: Teymur Qaribov
While science is progressing at a high pace in our days, there are still questions we have no answers to. Since ancient times, lighthouses have been of high importance for sailors, helping them escape disasters and showing them the right direction. Assuming this role, NARGIS Magazine helps highlight environmental problems and find potential solutions.
DIMENSIONS: 350 X 150 CM MATERIALS: METAL, PAINT, ORGANIC GLASS
Mayak
Müəllif: Teymur Qəribov
Müasir dövrdə elm inkişaf etsə də, müəyyən suallarımıza hələ də cavab tapa bilmirik. Tarixən mayaklar dənizçilərin həyatında mühüm rol oynayıb, dəfələrlə onları fəlakətlərdən xilas edərək, lazımi istiqamətə yönəldib. Bu funksiyanı öz üzərinə götürərək, NARGIS jurnalı ekoloji problemlərin işıqlandırılmasında və potensial həll yollarının tapılmasında mayak rolunu oynayır.
ÖLÇÜLƏR: 350 X 150 SM MATERİALLAR: METAL, BOYA, ORQANİK ŞÜŞƏ