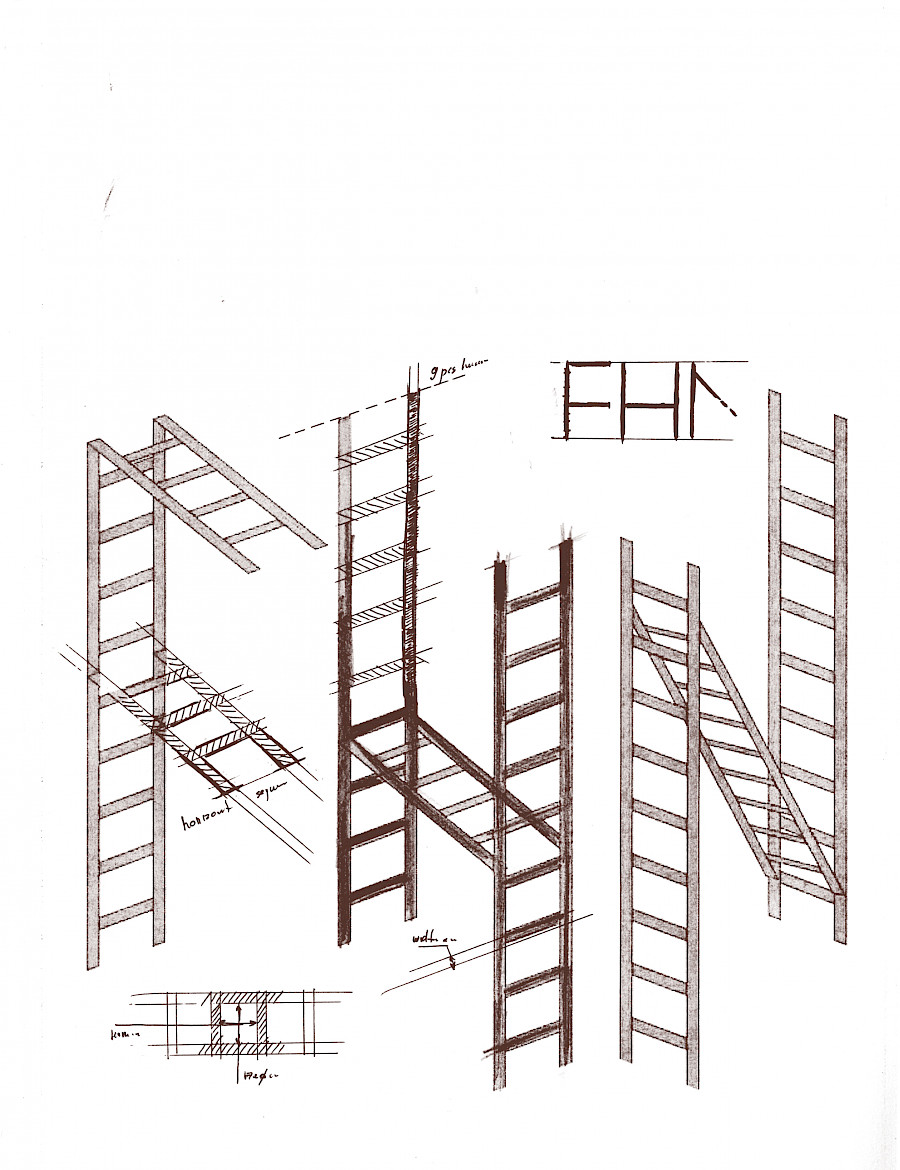 The Red Ladder
Author: Orkhan Huseynov
Available in buildings, a fire ladder is an essential safety means that residents and firefighters can use in a case of emergency. Usually painted in bright red, this and other related items are strongly associated with firefighting. Big shelves assembled in a red ladder are a tribute to MES's heroic firefighters and rescuers who risk their lives on a daily basis to save people.
DIMENSIONS: 540 X 60 X 300 CM MATERIAL: METAL, PAINT
Qırmızı Nərdivan
Müəllif: Orxan Hüseynov
Yanğın nərdivanı yanğından xilas olmaq üçün binalarda mövcud olan vacib bir vasitədir. Fövqəladə hallarda bu nərdivandan həm bina sakinləri, həm də yanğınsöndürənlər istifadə edirlər. Bu vasitə və ümumiyyətlə al-qırmızı rəngə boyanmış bu tip əşyalar yanğınla mübarizə ilə güclü assosiasiyalar yaradır. Qırmızı nərdivan formasında düzülmüş nəhəng FHN həfləri yüksək riskli peşə sahibi olan yanğınsöndürənlərin və xilasedicilərin böyük qəhrəmanlığını və peşəkarlığını simvolizə edir.
ÖLÇÜLƏR: 540 X 60 X 300 SM MATERİAL: METAL, BOYA