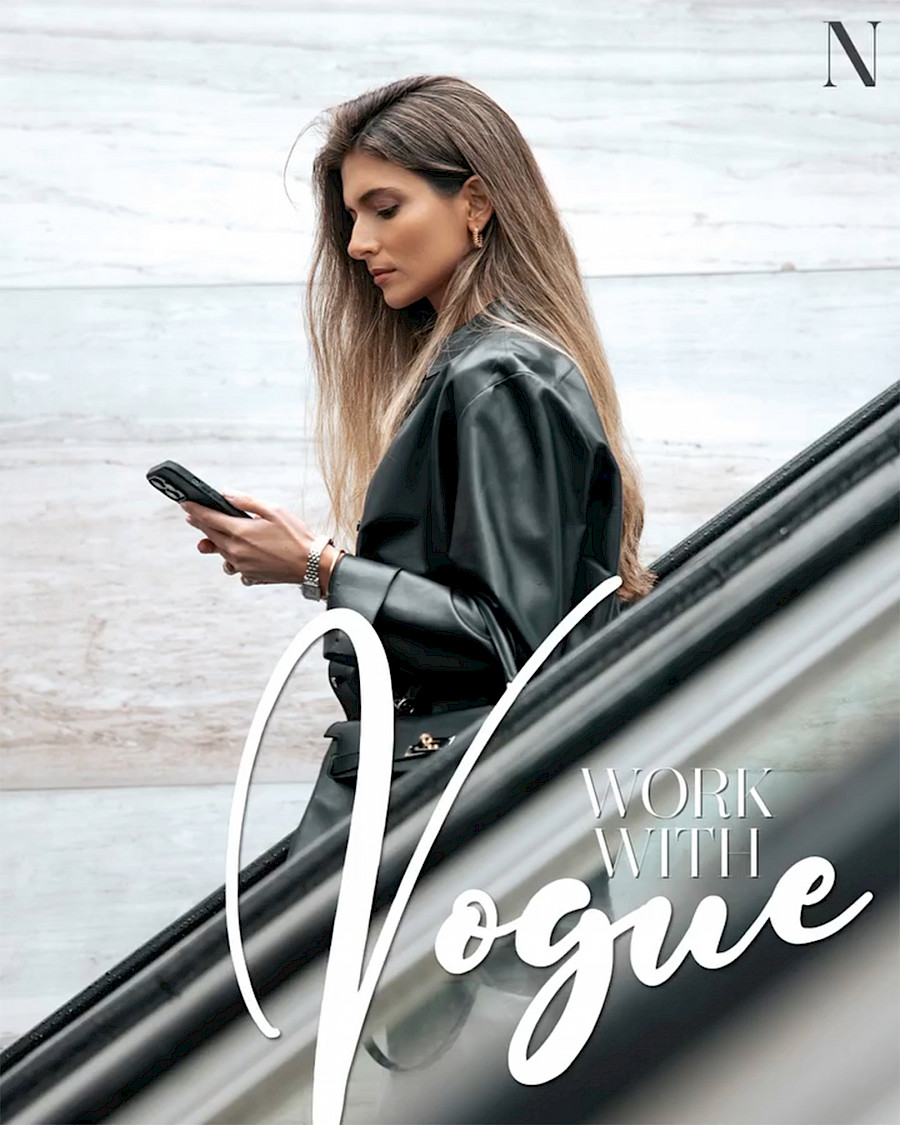 Laman Maharramli is a working-mom and fashion influencer proving how one can efficiently balance family and work yet look stylish be that a casual or an office outfit. No matter the circumstance, she is spending time with her son, goes to work or travels, her @lemanm Instagram page is full of aesthetics and elegance. Laman, who finds inspiration in Carolyn Bessette-Kennedy's timeless style, shared with us her three must-haves for every wardrobe. Look through her outfits and read her story below.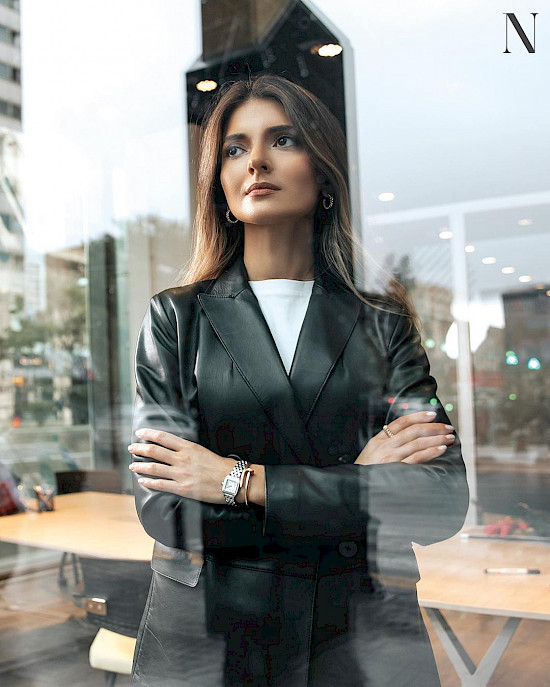 Jacket MASSIMO DUTTI, t-shirt VINCE, jewellery CARTIER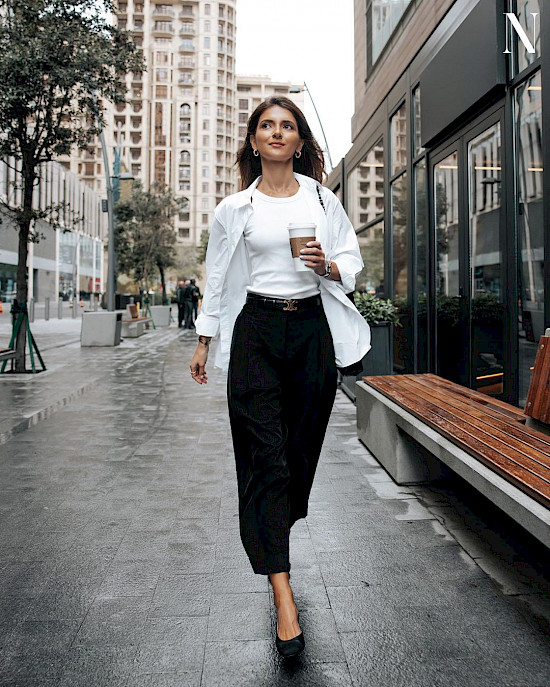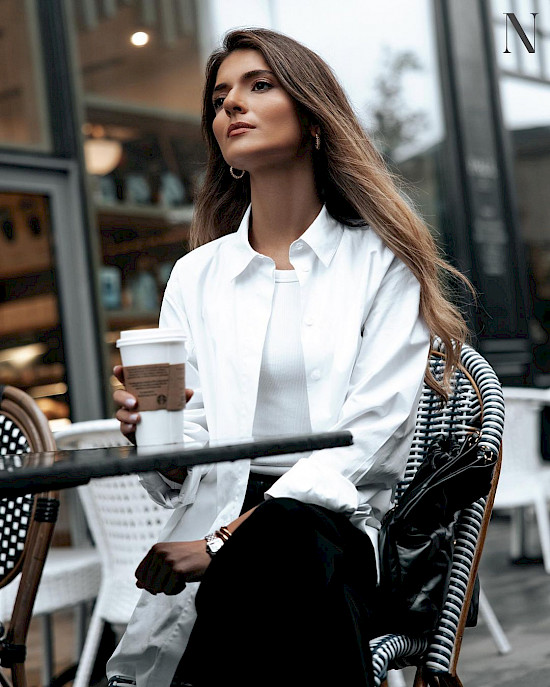 Top and shirt THEORY, pants COS, shoes CHANEL, belt CELINE, jewellery CARTIER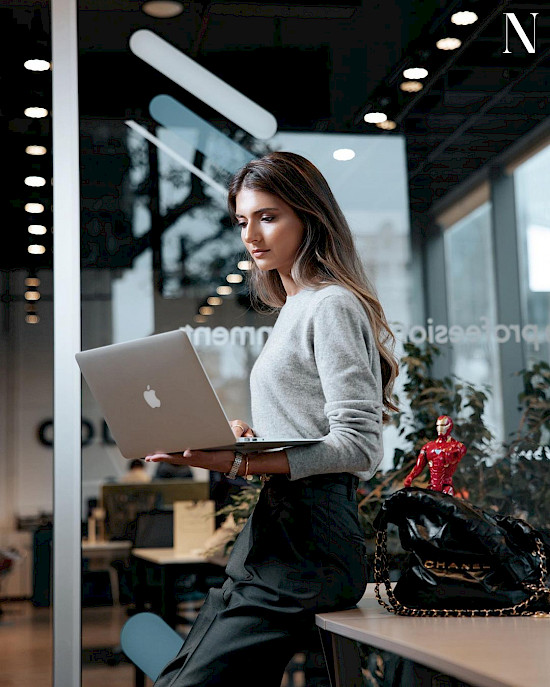 Jumper UNIQLO, pants THEORY, belt CELINE, bag CHANEL, jewellery CARTIER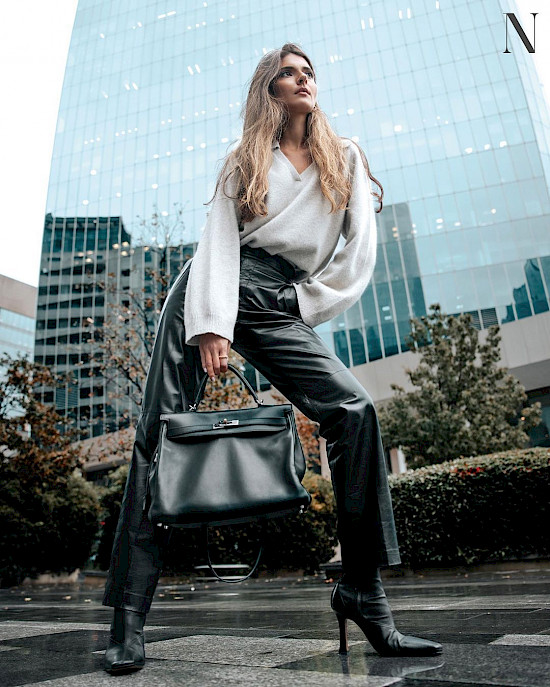 Jumper LOULOU STUDIO, pants HELMUT LANG, boots CELINE, bag HERMÈS, jewellery CARTIER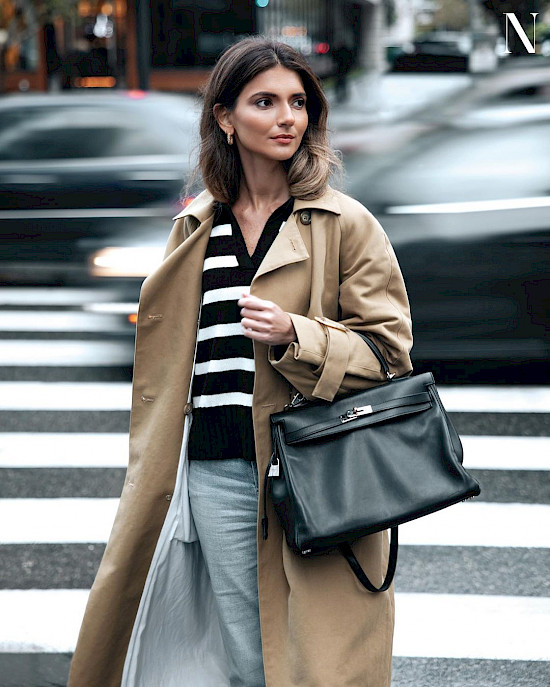 Trench coat TIBI, jumper LILYSILK, jeans RE/DONE, jewellery CARTIER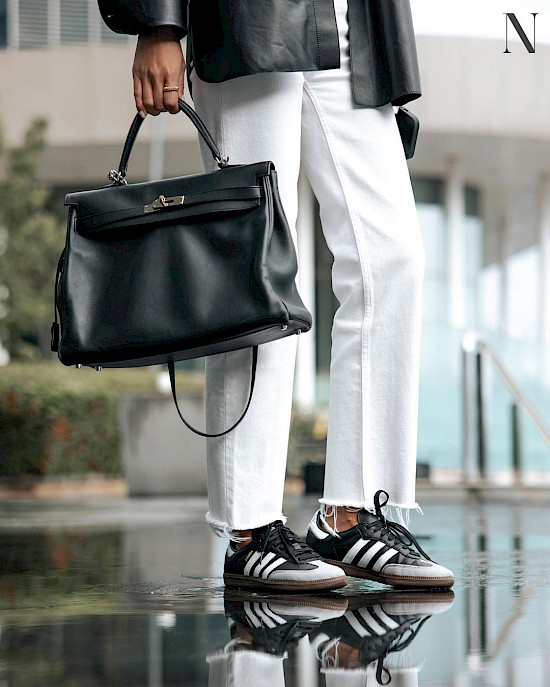 Shirt THEORY, jeans RE/DONE, sneakers ADIDAS, bag HERMÈS, jewellery CARTIER
Laman's Story
I have been working for an energy company for 13 years now. When I was just 18, I started as an intern and three years later, after graduating from the Azerbaijan Oil and Industry University, I got my first employment contract. Before my recent promotion to the Head of Public Relations, I've worked in several positions in the company until recently I took over as the Head of Public Relations.
I returned from my maternity leave when my son was just three months old. I can tell you maintaining balance at the early stages was hard. But it all works out when your child starts to develop socially, goes to a kindergarten and then school. In a perspective, I would say it is important
to overcome mentally challenging first months, or even a year after giving birth, when you have to leave your baby at home and go to work with ease. Yet it always pays off. In the long run you will have an accomplished career and grown up kids.
If I could give one advise to working moms that would be: prioritise your tasks, outsource and ask for help when you feel like burning out. Don't be afraid to push yourself towards new challenges; this is the only way to success. Believe in yourself and never let failures determine you; they are a crucial part of your growth.
I always loved fashion. But as I get older and have many duties and roles, I realised, fashion has to be practical for me. I love long-lasting clothes which are versatile, serve me seasons and are easily combined. Based on this approach, I decided to post my daily outfits, be it work or mom looks. I was surprised it had such a success. Number of my followers grew from 4K to 60K in just nine months. At the end of the day, Instagram is a great source of visual inspiration.
Laman's 3 must-haves of all time:
Men's white shirt
Black oversized blazer
Straight blue jeans