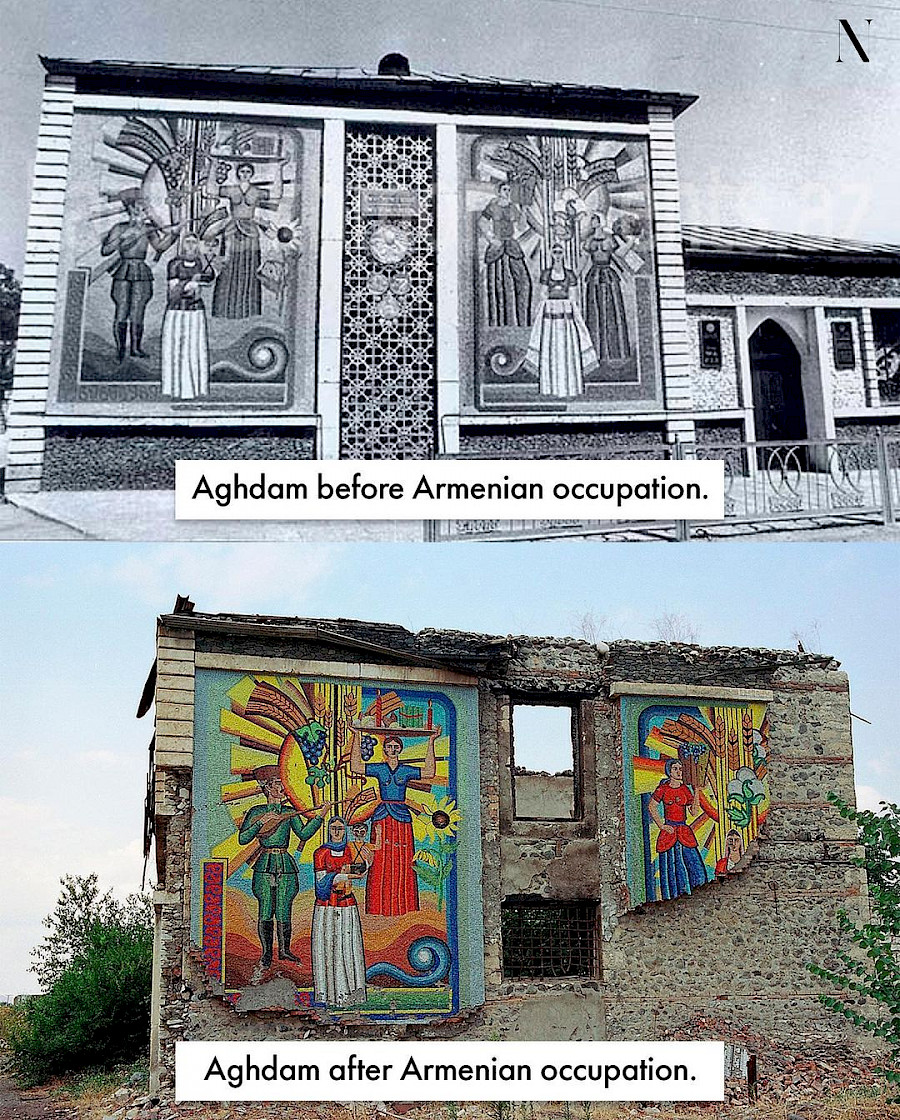 Aghdam is a city in Azerbaijan with a rich history. Before the Armenian occupation in 1993, Aghdam housed historical monuments, a railway station, educational institutions, samples of culture and architecture, including the only Museum of Bread in the USSR, which stored exhibits related to antiquity and the Middle Ages... The city was known for the food industry and agriculture. However, over the years of occupation, the city was destroyed by Armenian barbarians and turned into ruins. This is an obvious example of
cultural and environmental terrorism!
Today, November 20, 2020, Aghdam was liberated from the barbaric occupation of Armenia.