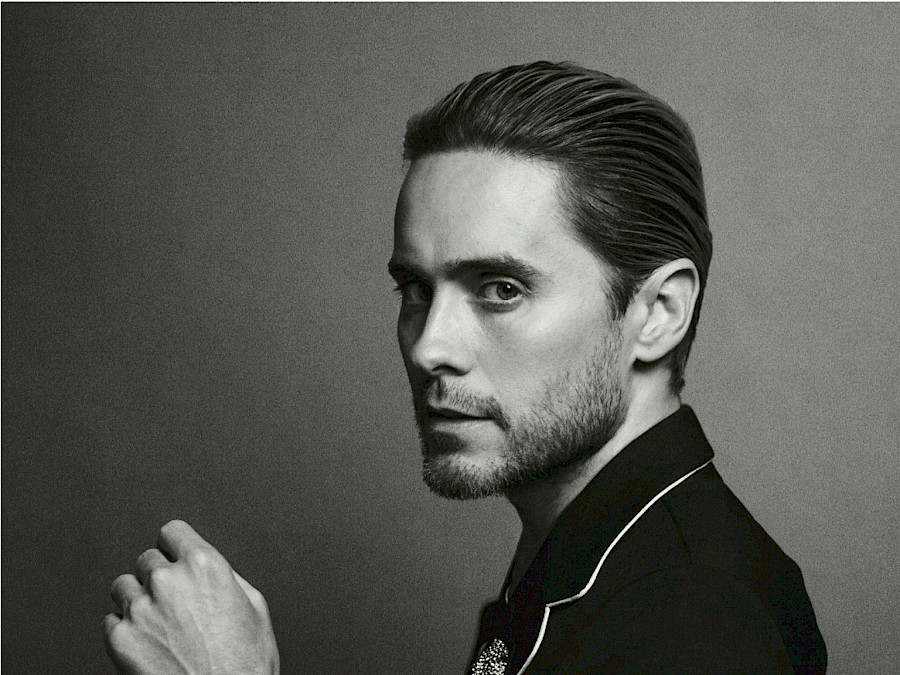 He left filming industry for 6 huge years,  dedicated himself to music: toured with his rock band  Thirty Seconds to Mars and enjoyed his life. Fate decided to make changes to his life, and "Mr. Nobody" was immediately crowned with laurels. The winner of the Oscar in the nomination "Best Supporting Actor" for his role in the film "Dallas Buyers Club" Jared Leto told us about how his role in this film changed his life, shared news about his rock band, and also told about the main woman in his life...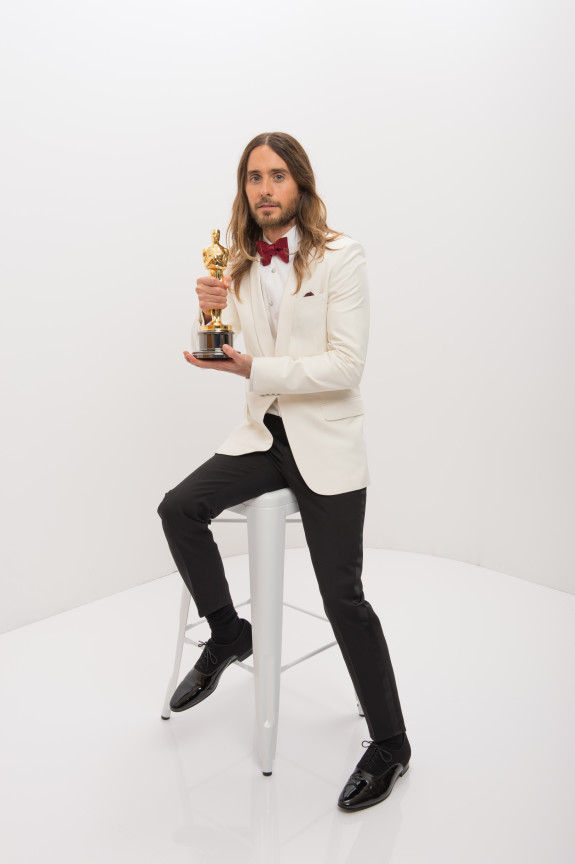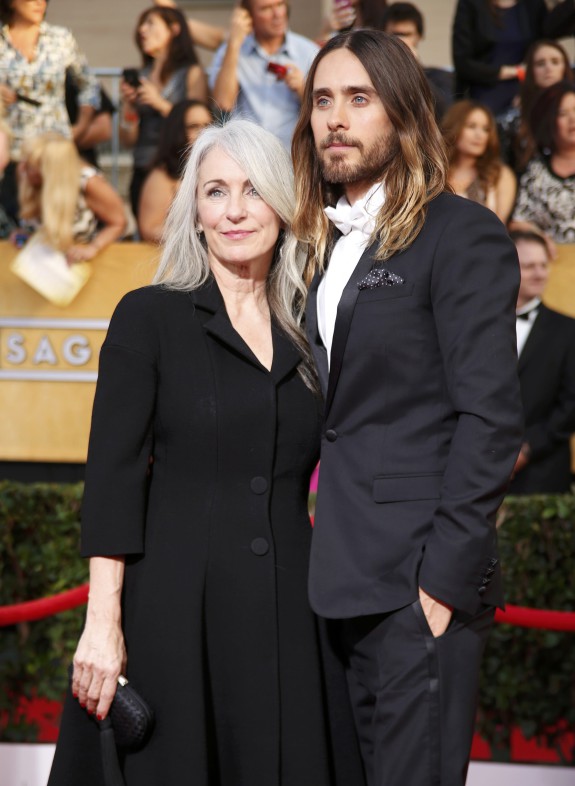 Where do you keep your Oscar?
In the kitchen. For me, the kitchen is the centre of all life in the house, and I, when I come home, always leave everything there. Your rayon is perhaps one of the best characters ever to appear on the screen... Thank you, I'm really glad that I was able to star in this film... It is unbelievable that independent cinema managed to achieve such success!
Your mother is always with you and always looks great... By the way, you have cool shoes! Do you follow fashion?
Thank you... To be honest, I'm not so addicted to fashion. Well, for example, I like Dior. Once I asked my mother to dress me up to the presentation of the Screen Actors Guild Award and a brother – on the "Golden Globe", and they picked up something for me. But, I repeat, I don't think too much about it…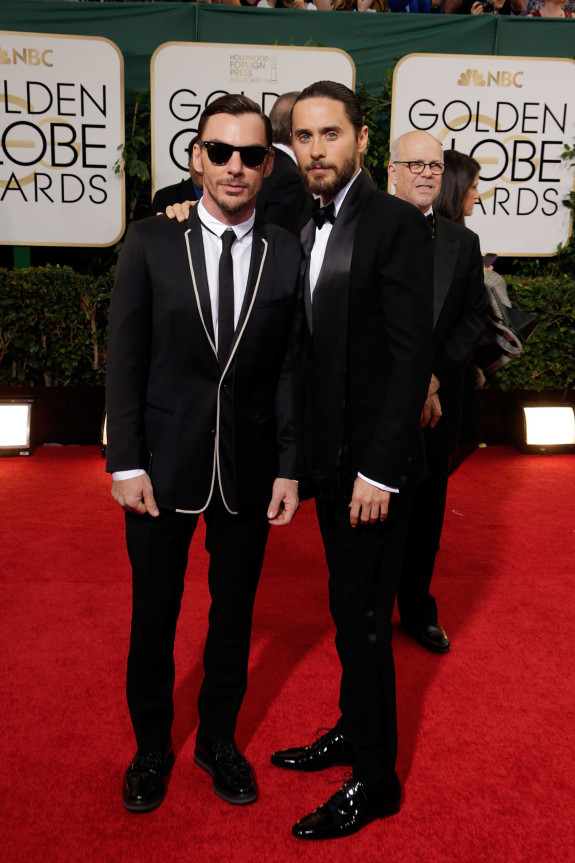 At the Oscars , you tactfully talked about your mother...
Perhaps the best thing about the award ceremony is the opportunity to go up on the stage and thank people who mean something to you, such as Robin Baum... For me, mom is sacred. She always inspired me to new achievements. I am very proud that today in the hall were my mother and my brother – the two closest people in my life. And I'm happy that I could thank them that way.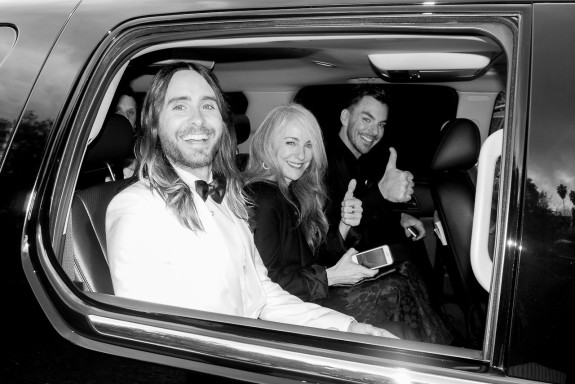 Do you remember the day of the "Oscar", all these limousines, red carpet?..
Oh yeah! And the interview, a lot of press... Actually, if you go back to the film, in all this confusion, there is one very positive thing: it attracts everyone's attention to a picture, people watch a movie, and he tells a very important story.
Did you agree to the role right away, as soon as you read the script?
Yes, I literally fell in love with this role. In addition, it was a great team, an interesting director. I think for me it was a great reason to return to the cinema.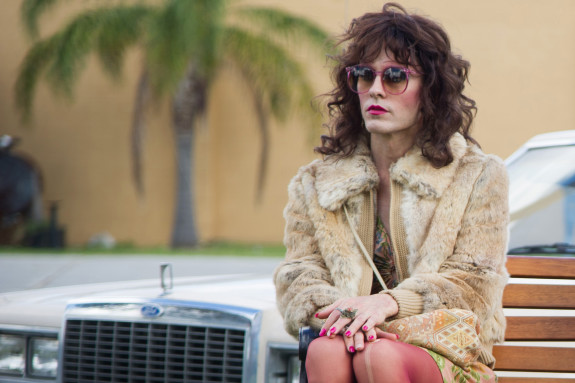 We heard that you came to the meeting with the director, as they say, already in the image. In the image of rayon...
Yes, I did. For me it was the best way to get into the role. 
And how do you like women's clothes?
Well, this is unlikely to be my new hobby…
How did you lose weight? Matthew said that he himself used a small spoon for this ...
Oh what a trick! Small spoon! No, actually, I just almost stopped eating. Well, every day ended with arithmetic – counting the calories that I burned per day.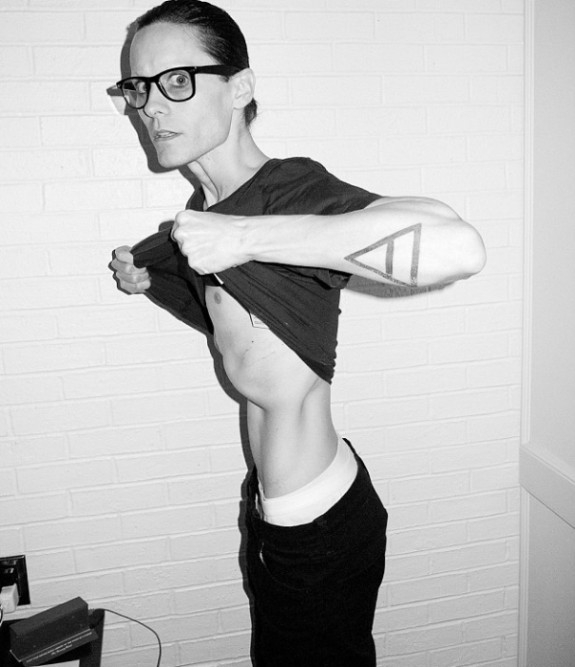 You plucked all the hair on your body – was it painful?
This, of course, was not just tickling... But, yes, I did it – removed all the hair on my body, even plucked my eyebrows, and it was terrible. But, of course, for the actor, internal work on the role, and not just appearance, is also important.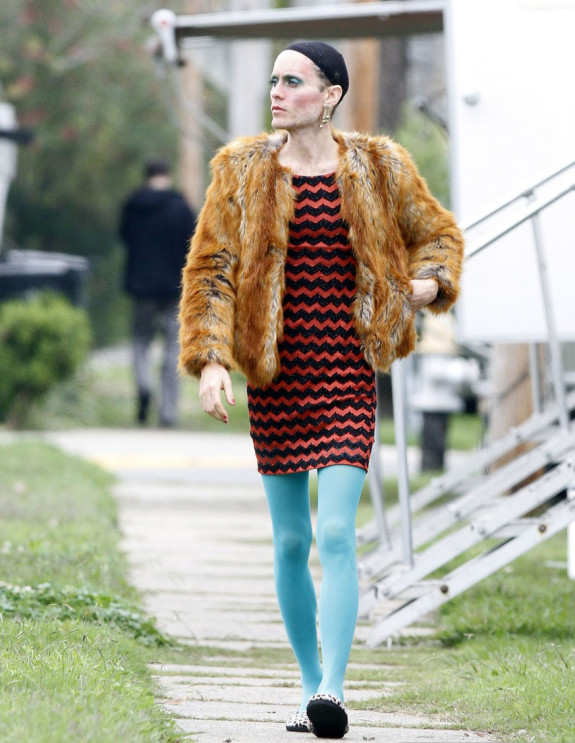 Obviously, you and Matthew had something to talk about...
Well, we didn't have much to talk about... I remember when he suggested something on the set – either a cocktail or green tea – and I jokingly answered as Rayon would have answered: "Thanks darling!"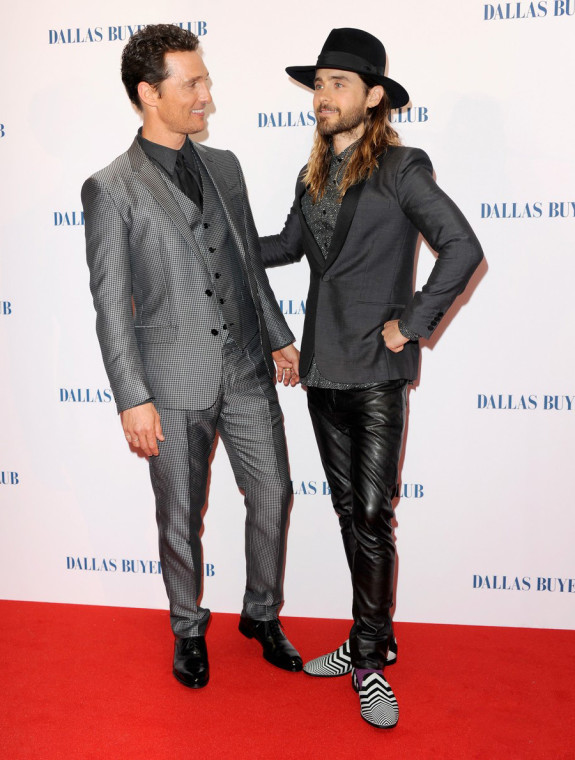 Do you communicate with family and friends during filming? 
I am inclined to shut myself off from everyone when I work, and if there are people around, I just go into myself. I think the majority of people can understand it.
Did you hope for the favour of the Academy?
Well, life is already quite favourable to me. My success was caused by the success of the whole film, and besides, I was already spoiled by the spectator's attention. You know, after twenty years of filming in unsuccessful movies for you, finally, comes the glory... I am grateful and have no right to demand something more!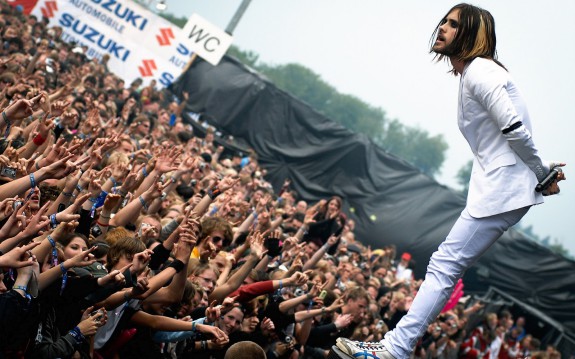 Whose opinion among your fellow workers in your reincarnation was most flattering to you?
The funny thing is that, seeing the attention of many people, you begin to forget the people who were always there. And this is terrible. I understand that I  must never forget anyone – from Bruce Dern to Robert Redford and Meryl Streep... Once I was approached by Oprah Winfrey and she said that I did a good job!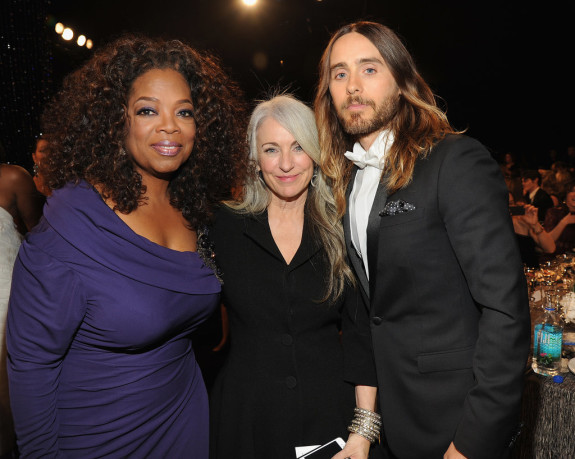 In the film Jennifer Garner created portrait of an island of sensitivity in a rational medical industry. What was it like to interact with her on-screen?
Jennifer is gorgeous! It's very easy to work with her. And more importantly – she instilled confidence in me, believed in me so firmly that it gave a powerful impulse to work on and move forward.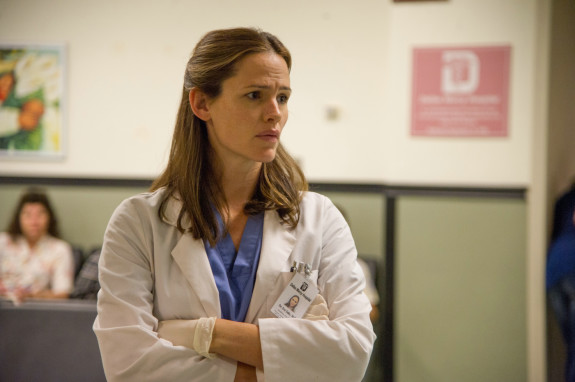 Do you get used to all your roles?
Yes, the majority of my roles. This is my method, and it seems that it helps to do my job one hundred per cent. Although it is unlikely that my method should be used by others. Our craft has no iron rules – everyone has his own approach.
Make-up artists and stylists today also won one of the statuettes. Can you tell me how you worked together?
Well, they had 250 dollars for everything... I'm not joking, this is true! And they did the hardest job. Make-up, hair styling – this is done on the set very early in the morning. They came at dawn and left late in the evening.
 You are also a rock singer – tell me what you prefer: to stand on stage with your group or alone but with an Oscar in your hands?
You know, I don't want to choose one thing. Do you understand? I remember at the ceremony I told my brother that everything that happens, of course, is not related to my group, but I have to stand here on this stage, even without my guys. I understand that in front of me are definitely not the people who are listening to our group... Yes, it is very unusual, exciting and at the same time funny to see Leo (DiCaprio), Meryl Streep, (Robert) De Niro in the same hall...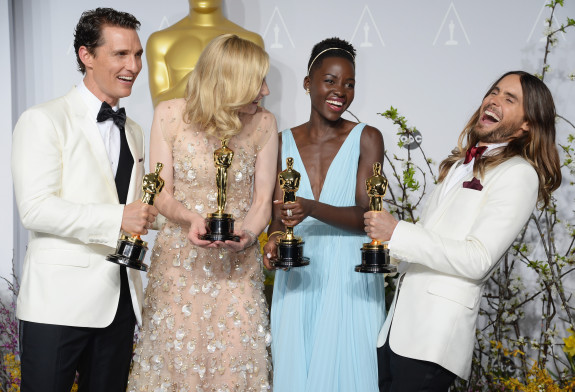 Does Thirty seconds to Mars have a song that could express the essence of such moments as giving an Oscar?
I think Kings and Queens would fit best.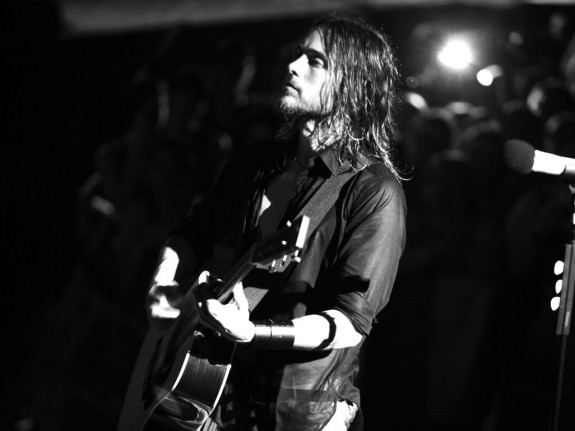 Can you say that this role has changed your life? And if so, how much?
We can say that my creative life has changed dramatically after the premiere in Toronto. But I can't say that I changed myself, although a lot has changed around me. I have always been interested primarily in working out, to do something that I can be proud of, to participate in something really interesting, to conquer new and new heights... "Dallas Buyers Club" was my first film after six years off-screen and beyond such a height.
How many offers did you receive as an Oscar winner?
It's pretty funny when suddenly people are fascinated by you and your work: everyone is so serious, interested…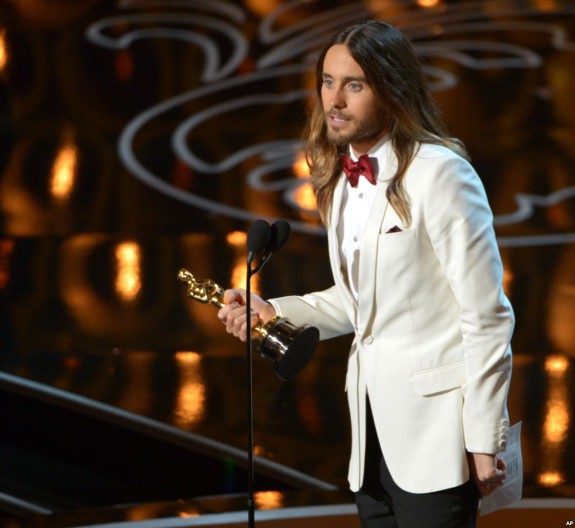 Do you believe in destiny?
I believe that every blacksmith is his own happiness. I do not know what would happen if it went past me... But I'm glad, even proud, that things have turned out this way, and that I was able to act it in this movie.
In your speech, you also talked about dreamers and those who are struggling with injustice around the world. Why did you decide to say exactly that at such an event?
Well, firstly, it is important to me. Secondly, I think that this is very appropriate for the topic of the film. And thirdly, when you are standing on the stage – you can make everything revolve around your own person, but you can say something really important. I tour a lot with the group and often think about how people live, not only in America.  Of course, your house is always closer, but I feel at home everywhere. I think that such a broad view of things allows us all to choose the right path. I think that social responsibility can lead us on the right path, so I decided to say this from the stage. I want to support those with whom I communicate in social networks, and I myself want to live in a better world.