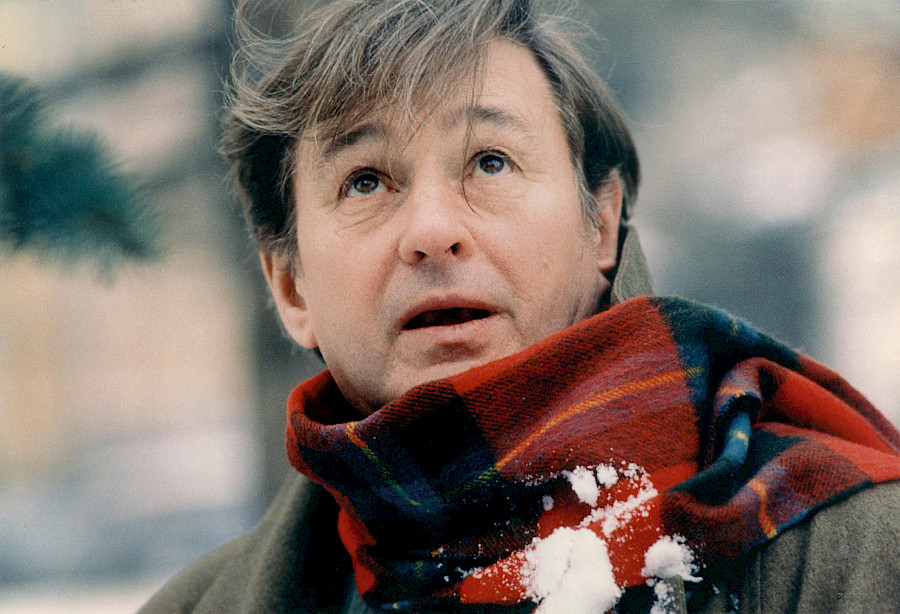 At the age of 14 he saw a theater in his dream in which he would happen to work. Since then he has been successful everywhere. He is at the right time in the right place, because this is the meaning of his life on earth. Forever nineteen, Viktiuk claims he flew in from a star whose image he was once given. He considers himself an alien and believes that all creative people are sent to earth to save the hearts of people from the practicality of civilization. Emotional, open and kind, he willingly talks about himself and the world.
Fidgeting Viktyuk`s childhood was lost in the opera house and knew by heart all ballet steps. In the family, everyone allowed him, and once little Roman just went up to the rehearsal room and took the main place. However, he left it pretty soon – when the teacher hit his ankle with a ruler.
"Years later, I brought her a large bouquet of roses." She rushed to me with the words: "It is me who should give you roses!", and I throw flowers at her feet and say: "without you nothing would have happened. I have been proving all my life that I understand something in ballet."
And proved! Now he is called a rebel, and he prefers the word "crazy." It is easy to call insane all incomprehensible.
And Viktyuk only teaches people to... fly.
The flight lessons from Viktyuk are the keys to the distant stars, from which wonderful people sometimes fly to us.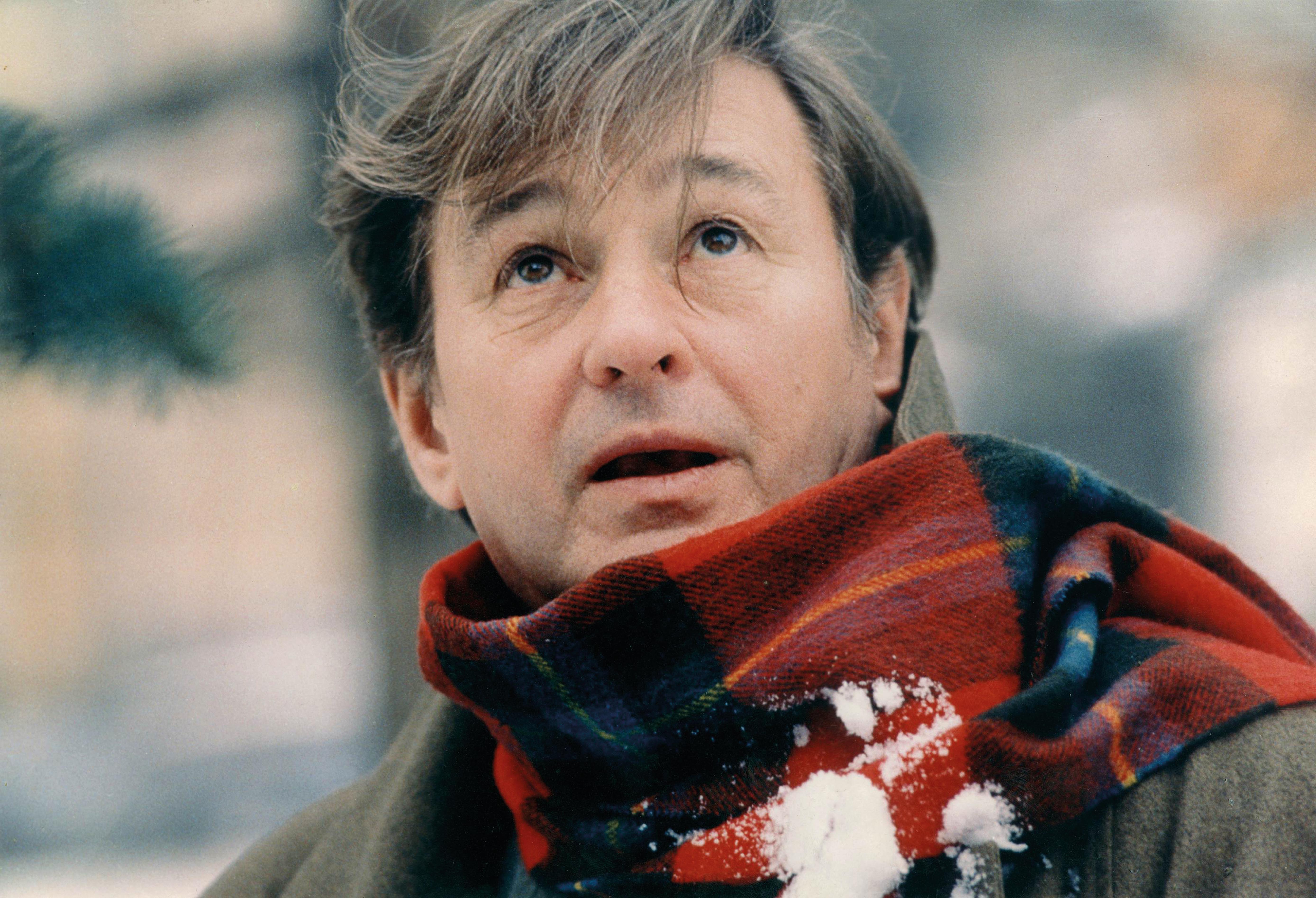 Lesson 1. "The commandment of human nature – to preserve childhood", because it always tells the world "Yes!" And never says "no!".
– The child does not yet have protective forces to resist the materiality of the world. But if a person loses the feeling of childhood, then this is the ending. And if the perception of the world is like that of a child, then this person is with wings, he is in flight.
Unlike adults, children are not poisoned by anger. And we should learn this from them. "People are used to the fact that everything is possible and nothing is punishable," Viktyuk says and tirelessly insists that the promises of evil and hatred destroy children in the first place, and not at all those targeted. Sensitive to negative energy, he clearly distinguishes sincerity and vulgarity, spontaneity and rudeness, and calls himself an "adult child."
– Naivety is childishness, because there are no usual stable ideas about life. Everything is clear. Everything is naive. Everything is transparent.
What can save such a vulnerable soul? Only another such soul. When meeting, two such people share their light with each other and, together, intuitively protect themselves from evil influences from outside.
Lesson 2. "Everything is predetermined."
The most important thing in life is when the two meet like a fairy tale: he is a prince, and she is a princess. Together they are good and light. So Viktyuk retells his acquaintance with Nargiz Pashayeva.
– I said on the fifth anniversary of her theater that in her space she continues a fairy tale from which she does not want to leave. Seeing the pictures of her husband, I gasped – so clean and kind he opened up before me. And when I arrived at the dacha, I was even more surprised, because there is such a platform over the sea, such a space for flying...
Thanks largely to this acquaintance, Viktyuk accepted the invitation to go to Baku with such readiness. And it came not in vain. According to him, this is "the land kissed by God."
– When someone tells me something, I scream that the sea is fantastic. The gray Caspian either accepts a person or rejects it. The sea is like that, because such is the fate of this nation. Obviously, he received him with open arms, generously giving him friendship with bright personalities.
Viktyuk does not hesitate to include his favorite actors and acquaintances of fashion designers, including Versace and Vivien Westwood, among the people-children. By the way, he himself is a big dandy and appeared before us in a Billionaire shirt, without his traditional glasses, but with a Gorgon on a ring, a Versace gift.
– Glasses are needed for television. "As long as viewers see what kind of glasses I'm wearing today, they forget that they have to hate me," Viktyuk jokes.
Lesson 3. "Only hooligans light the stars in the sky".
– About this always shouted Vysotsky. A child can not be a bully. To contradict the structure in which you live is in human nature. Viktyuk is convinced that any structure is slavery, and a child cannot have slavery mindset because he knows how to love. There is no love in slavery. This is his scandalous performance "Maids".
– It's not even courage, but hooliganism. This statement could not be at all. The Politburo was convinced that Jean-Genet was an enemy of the Soviet Union. But the great artist Arkady Raikin took the floor from me that this performance would be the first in his theater "Satyricon". And when the theater opened after his death, his son called me. Nobody understood anything from the play, but they were allowed to play. And no one knew that we were rehearsing. Four actors settled in the theater for two months, worked for days, and their wives gave them food and notes. But after setting in the New York Times they wrote that I made a revolution like Lenin in 1917. And when they played in Italy, someone said that his wife wanted to play this play in prison.
I paused and replied:
"Now I'll tell you something terrible, you know that Russia is" the largest prison of nations, "as the Marquis Astolph de Custine said, and we play it in prison!" This is the greatest play of the 20th century; tragic problems are posed in it. When rehearsing, the actors thought it was at one time, but it has been going on for more than 30 years now.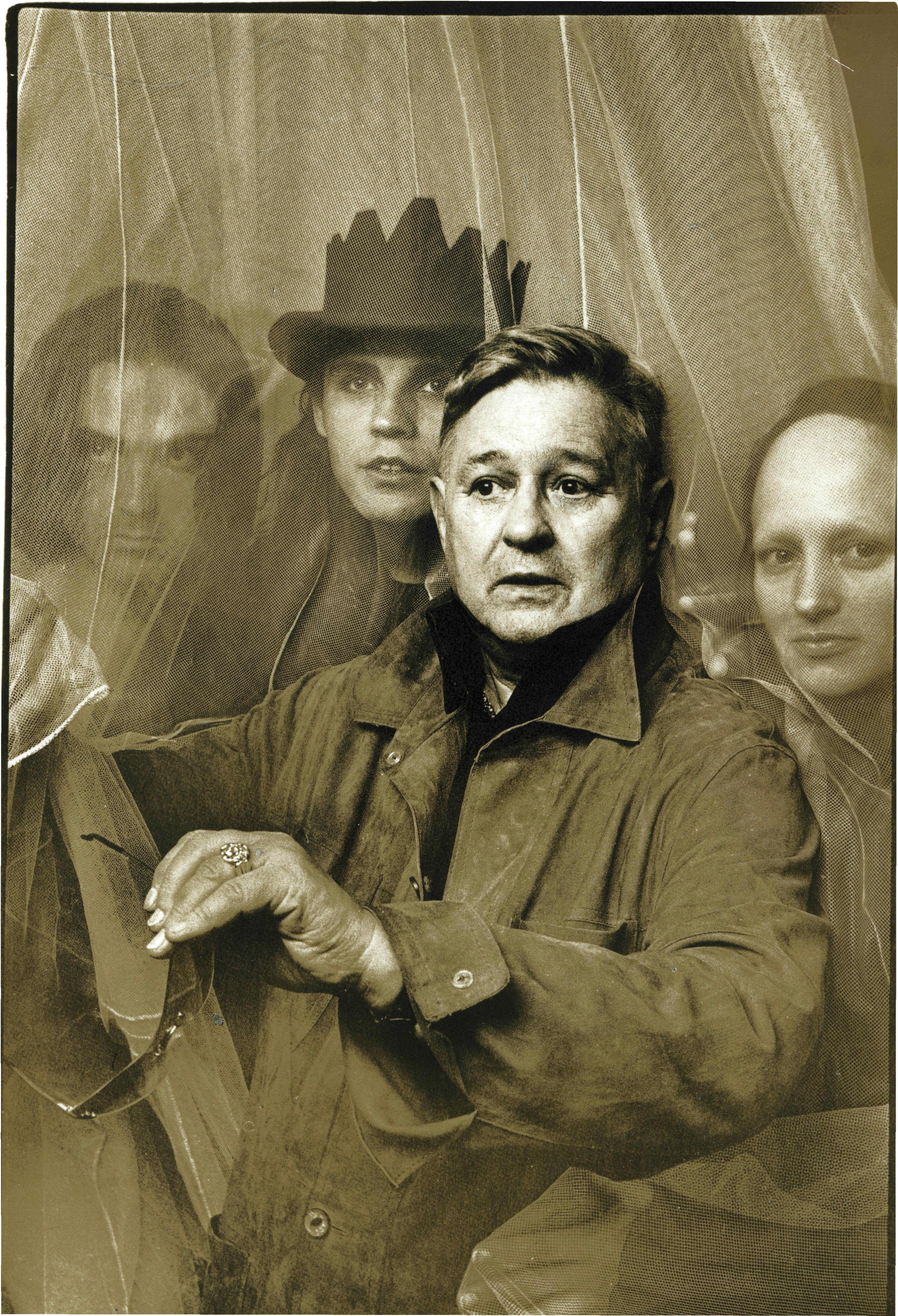 Lesson 4. "Children always win."
The structure of the series survives a large cohort of child-actors. Here died Bogdan Stupka. Viktyuk loves to tell how the mortar in the drama studio once played the mare's back leg and how then, being the Minister of Culture of Ukraine, he was childishly offended when it was reminded of it. Before his death, he connected the end of his creative destiny with its beginning.
– He was from a western Ukrainian fairy tale. There, near the Carpathians, and the fate of the country is terrible, – says Viktyuk and adds: – We are Two Lviv hooligans.
Viktyuk himself is still that mischievous boy! How did he manage to deliver "Deceit and Love" to the 100th anniversary of Lenin? After all, it was only because Viktyuk referred to the desire of the leader.
True, it was then banned for an even more amusing reason: the performance was a success with the capitalists. The power and the creator once again disagreed. but in the end the truth is on the side of the children.
– For many years, the pioneers went to the hill of glory in Lviv and swore allegiance to their homeland, and then it turned out that there was a German there. When the Lviv monument to Lenin was raised, it turned out that he was standing on slabs from various cemeteries: Polish, Ukrainian, Jewish and German. In both cases, the hooligans were right.
Lesson 5. "The actor must have the energy of love".
The commandment of love is hallowed by a frantic romance. He sees her at once – both in accomplished actors, and in those whom he accepts at GITIS. They are "transparent", they are like angels. And they, led by Roman Viktyuk, shout at us in the mad language of distant civilizations so that we do not take away our wings on the mezzanine.
Text by Ulviyya Makhmudova