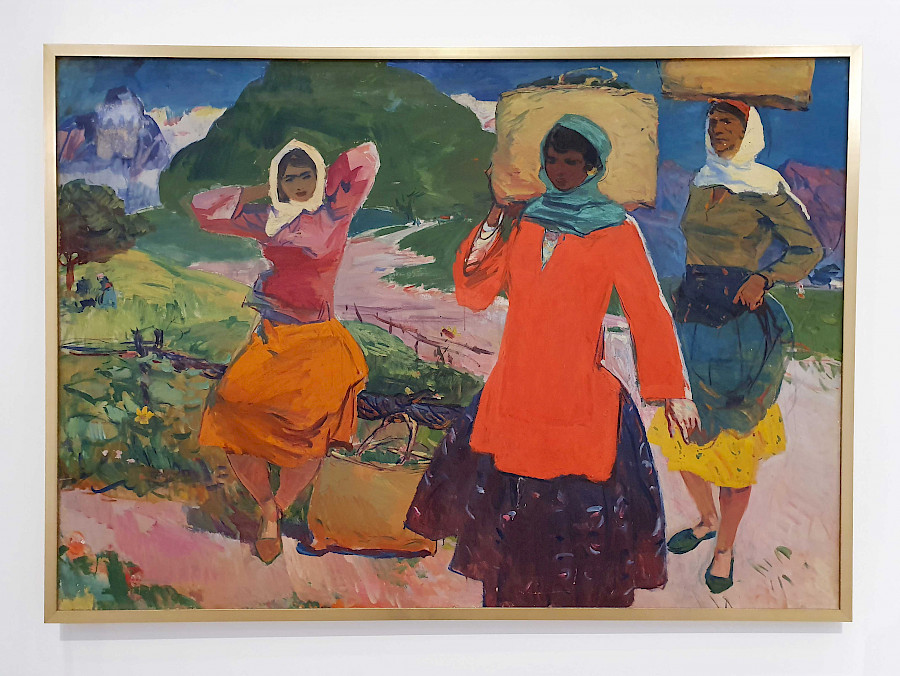 YARAT opened a unique exhibition "Baku Speaking: 1900-1940" at the 20th-21st Century Azerbaijani Painting Museum. The exposition reflects a bright era in the art of Azerbaijan, when every new year was rich in changes and events, new genres and forms came out, artists passed from flat decorative to storytelling, voluminous art, mastered new ways of self-expression - and a new circle of themes became available to them.
The beginning of the twentieth century in Azerbaijan coincided with stormy cultural, social and political changes which sure did affect all spheres of life. "Bibi-Heybat Mosque" by Ali bey Huseynzadeh (1907) became the first landscape in the history of Azerbaijani fine art, and therefore marked the onset of great changes. And it was in this age of changes that created the famous artist Geysar Kashiyeva.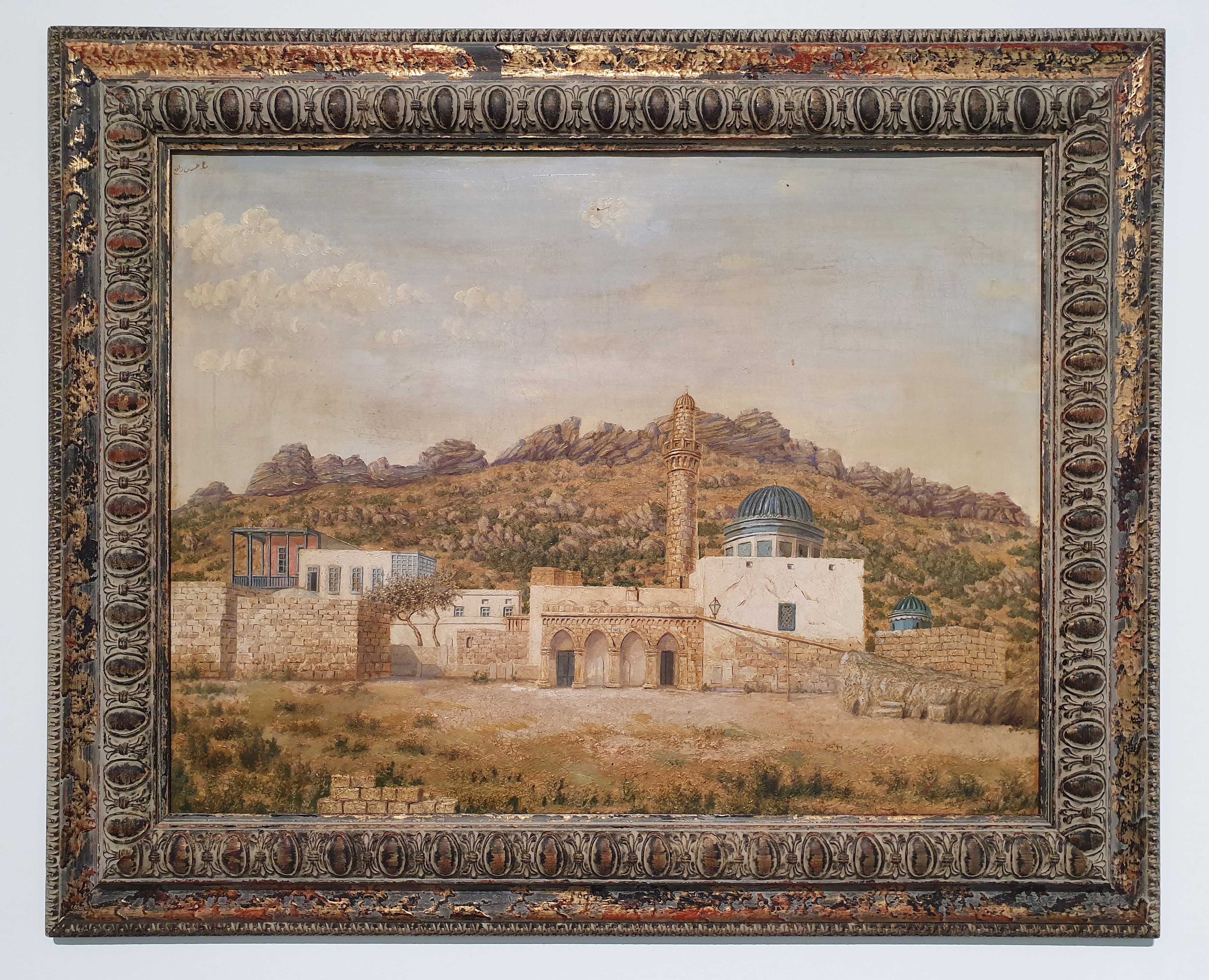 Ali bey Huseynzade. View of the Bibiheybat mosque, 1907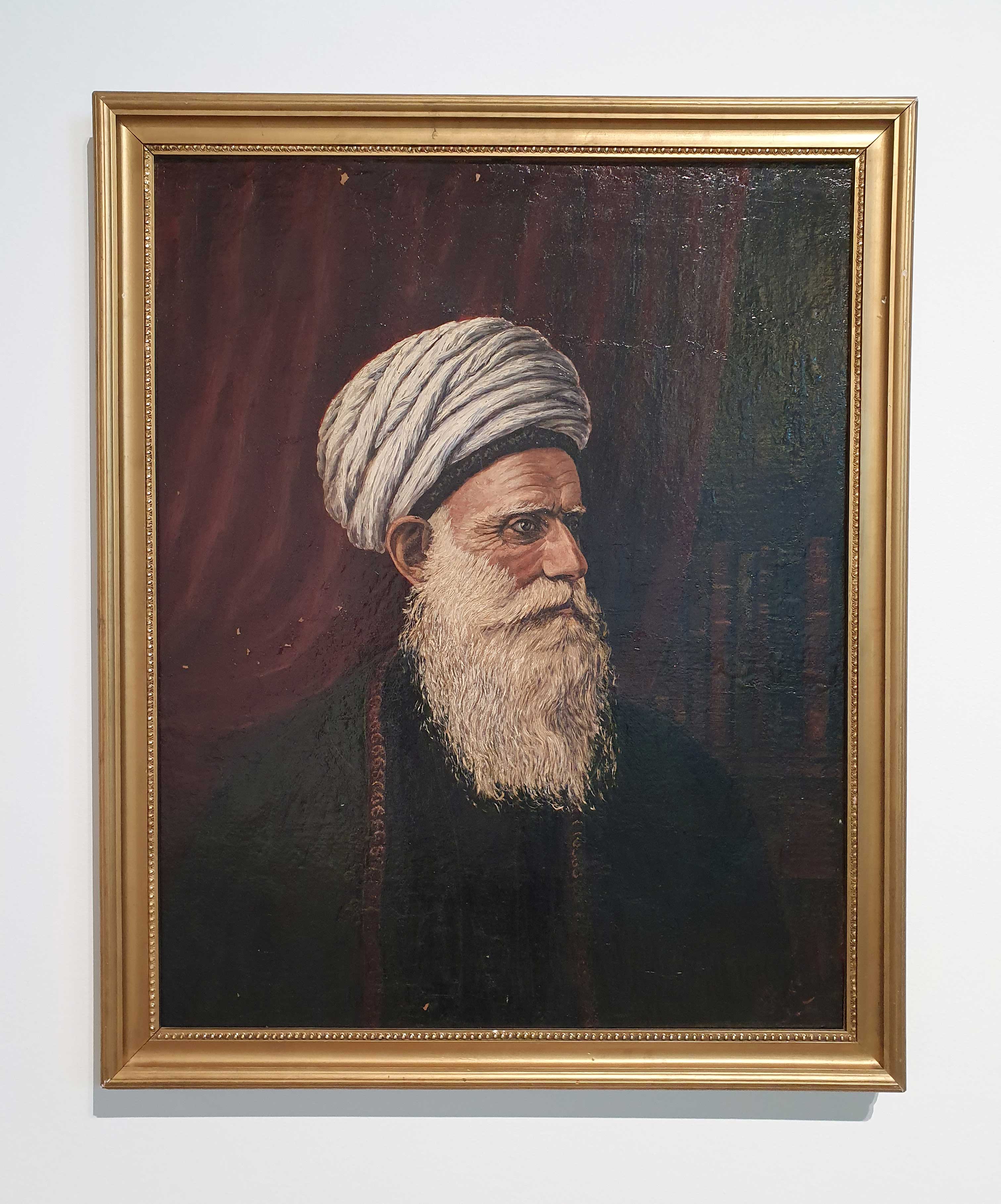 Ali bey Huseynzade. Portrait of Shaykh al-Islam, 1900s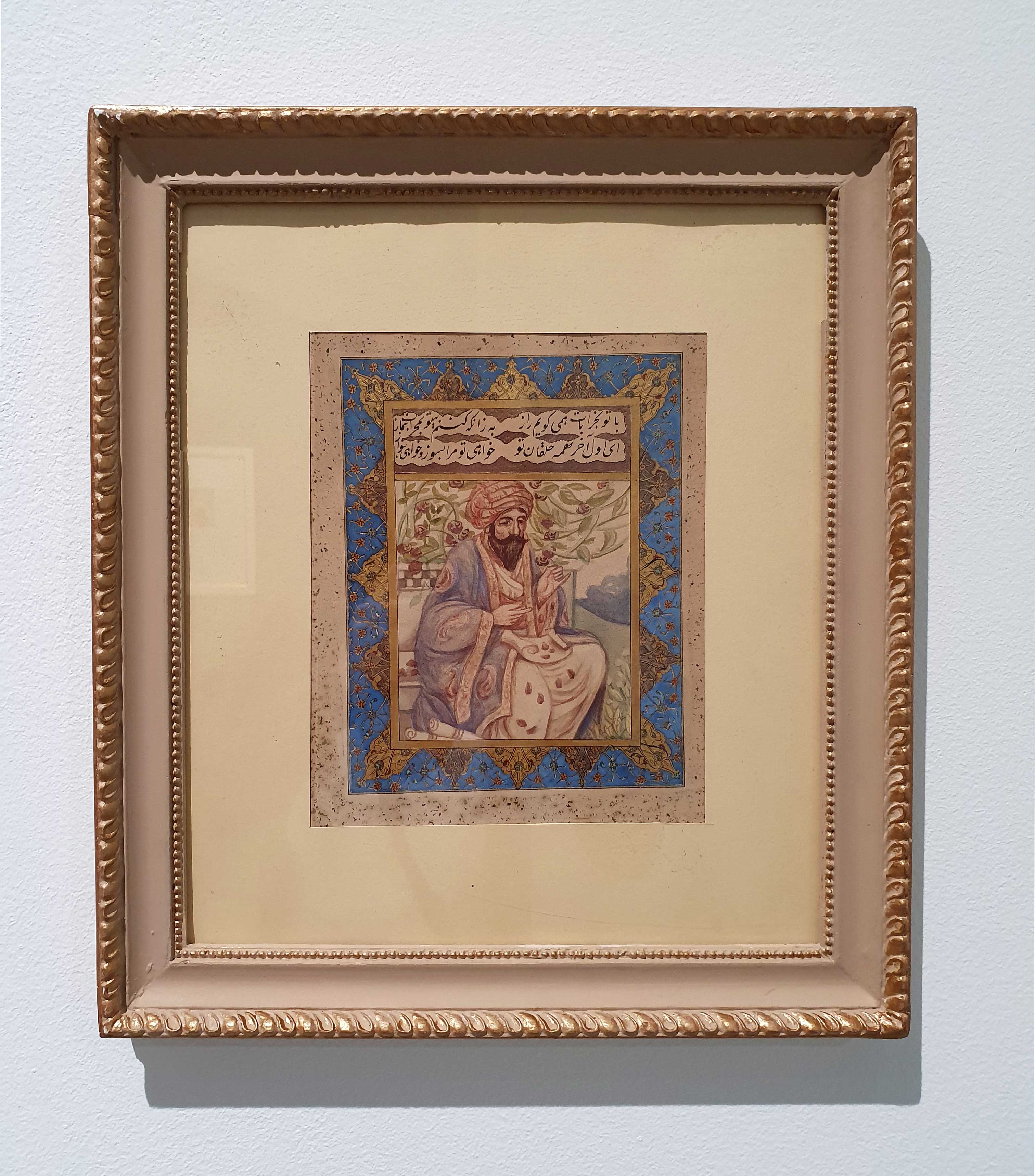 Ali bey Huseynzade. Omar Khayyam, 1900s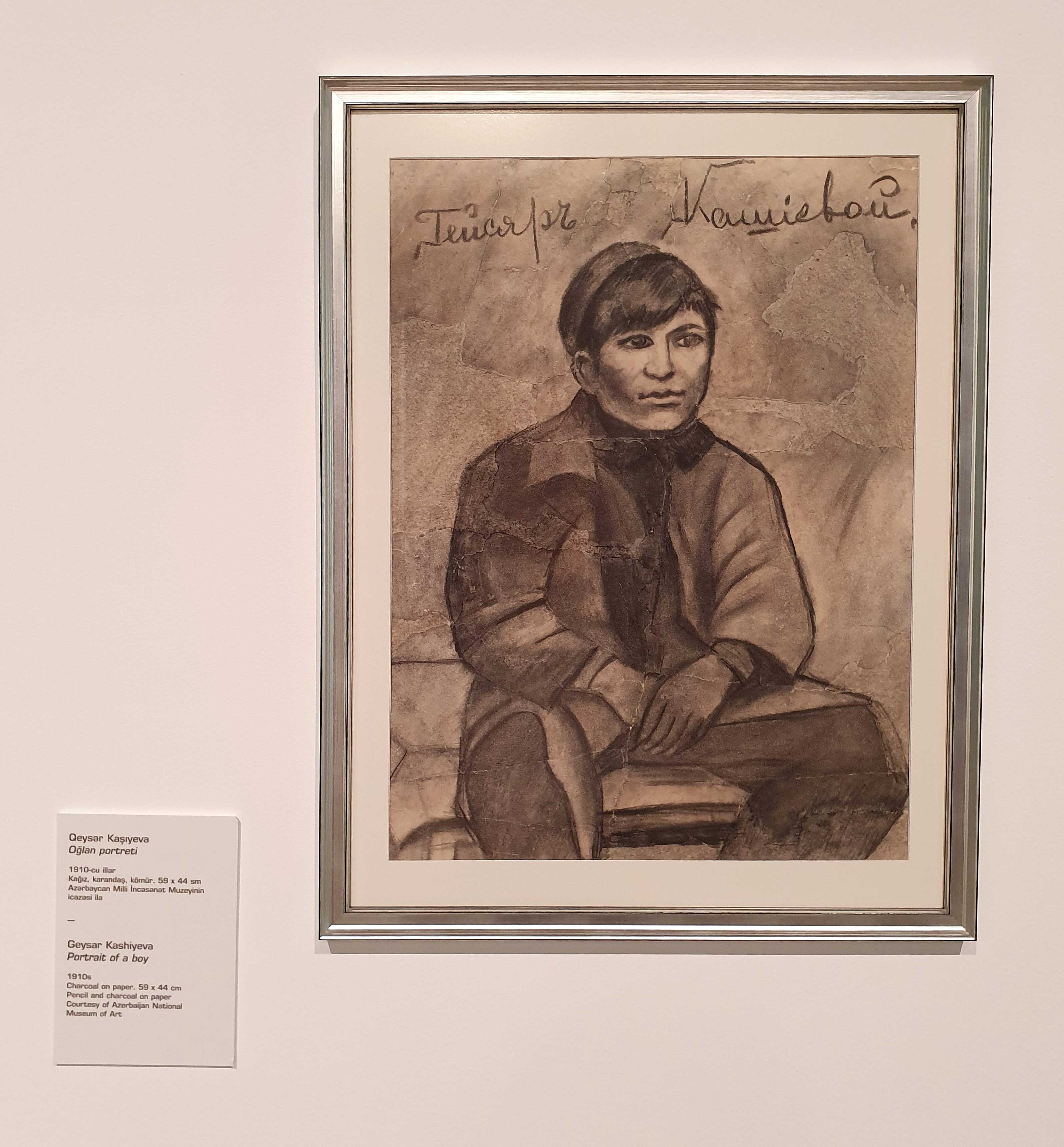 Geysar Kashiyeva. Portrait of a boy, 1910s 
In 1910-1920 the ideas of Panturkism, nationalism and patriotism were actively developed. During these years Azim Azimzade and the first Azerbaijani artist who had professional artistic education, Bahruz Kengerli, were creating.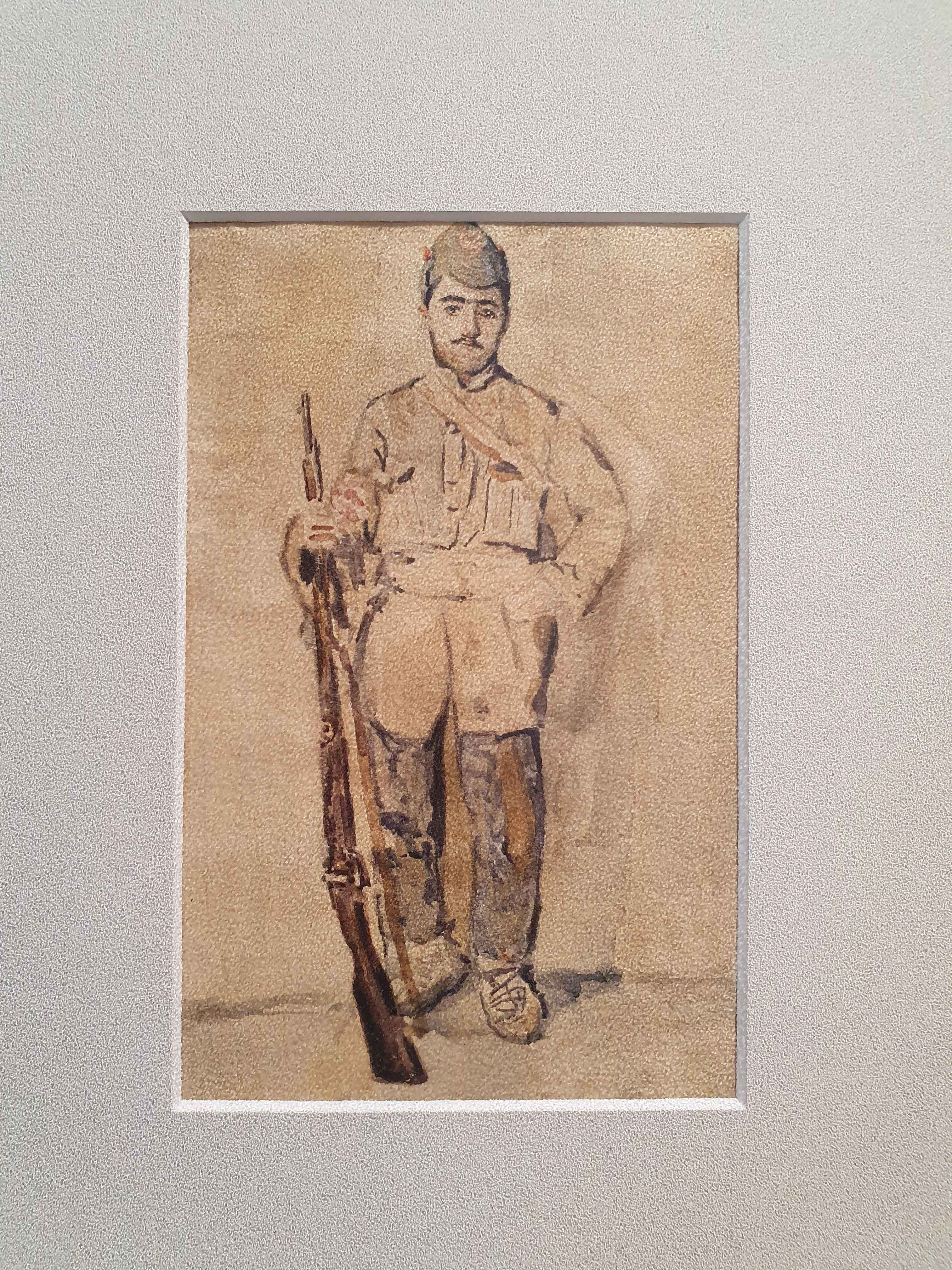 Bahruz Kangarli. Soldier, 1921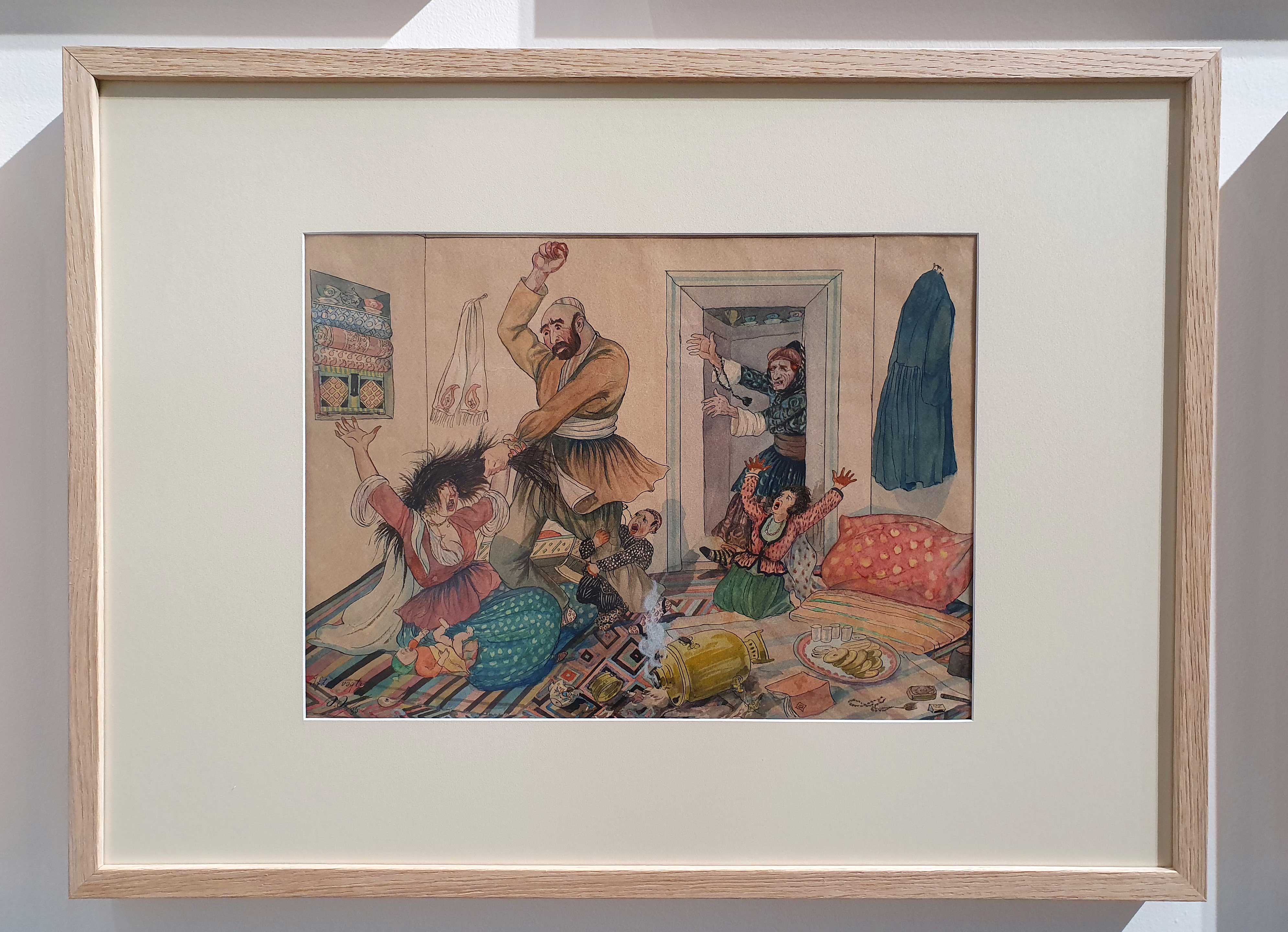 Azim Azimzade. The man who beats his wife, 1937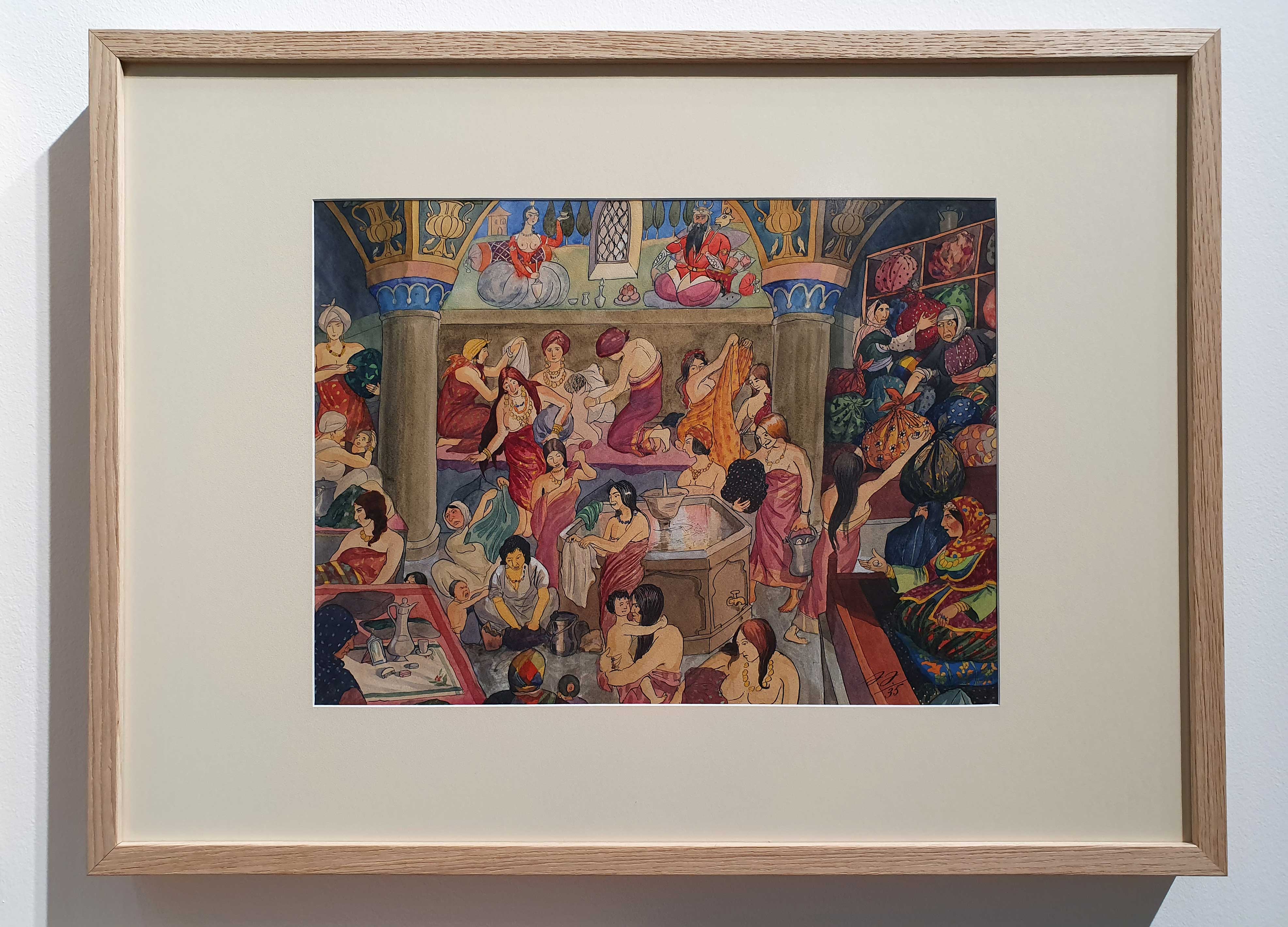 Azim Azimzade. Women's hammam, 1935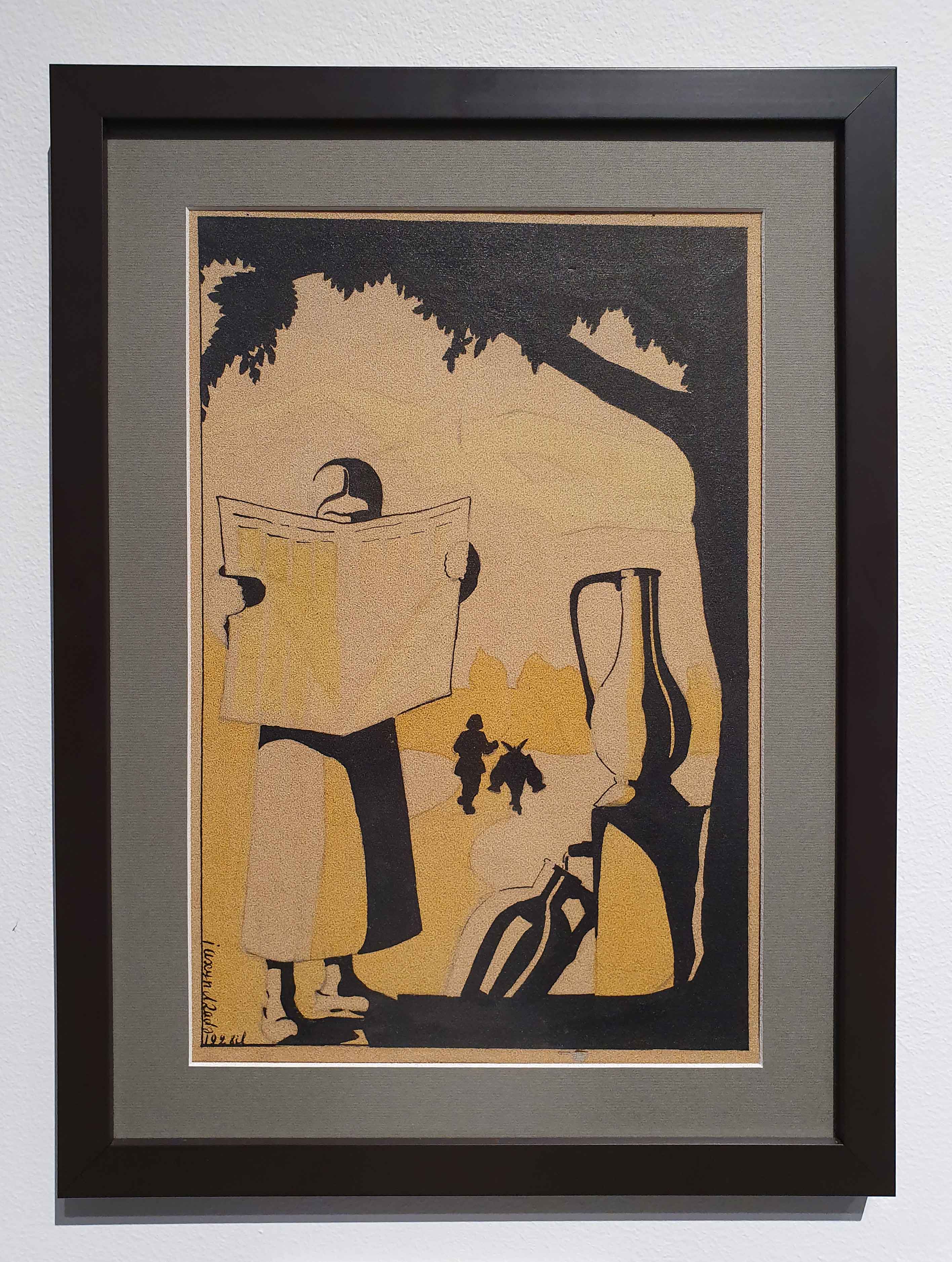 Ismayil Akhundov. Qoman reading the newspaper, 1928
In the following decade, the first school of arts was opened in Baku. Azerbaijani artists adopted experience from colleagues from other Soviet countries, mastered traditions of Russian realism.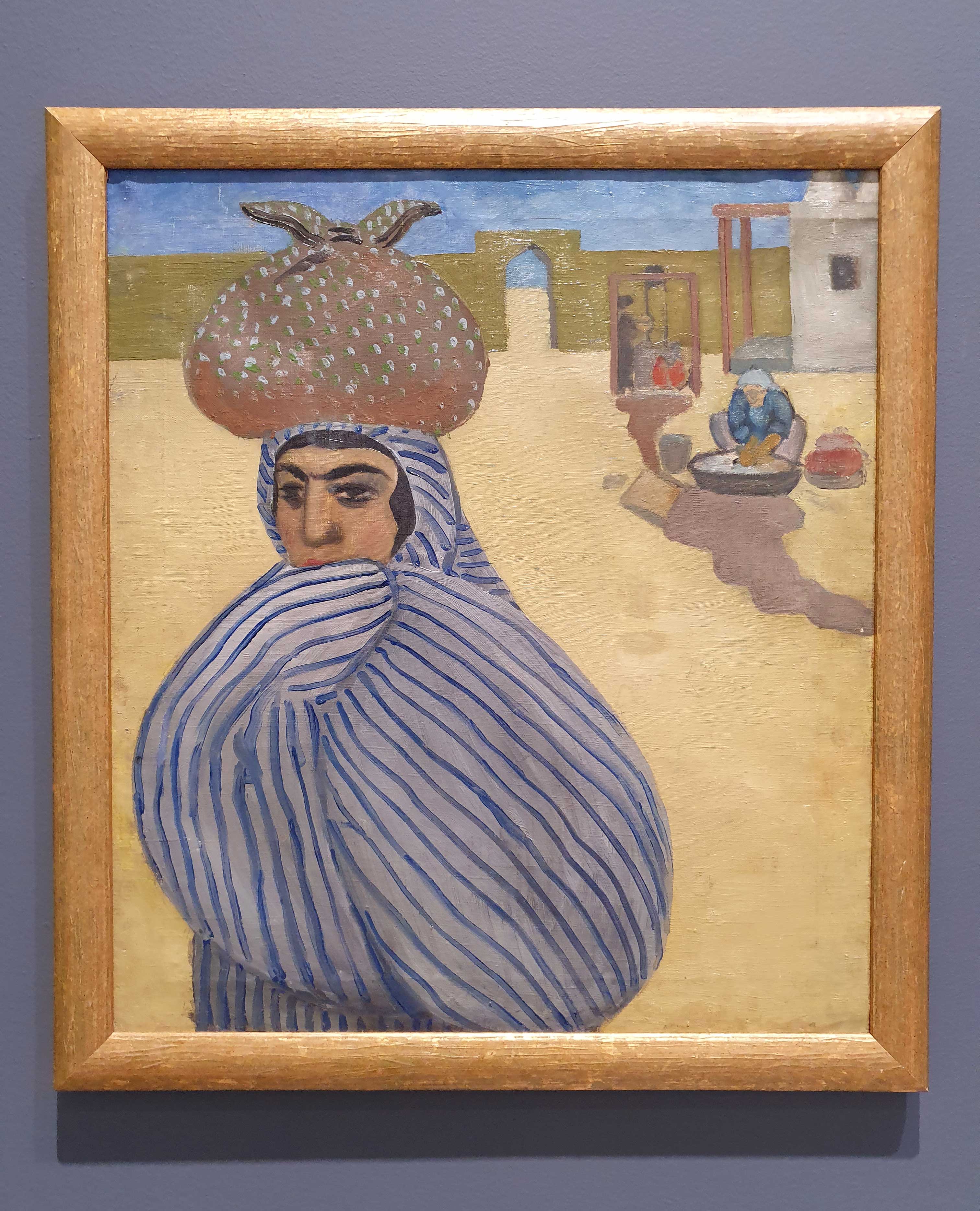 Alakbar Rzaquliyev. Turkish woman with a bundle, 1927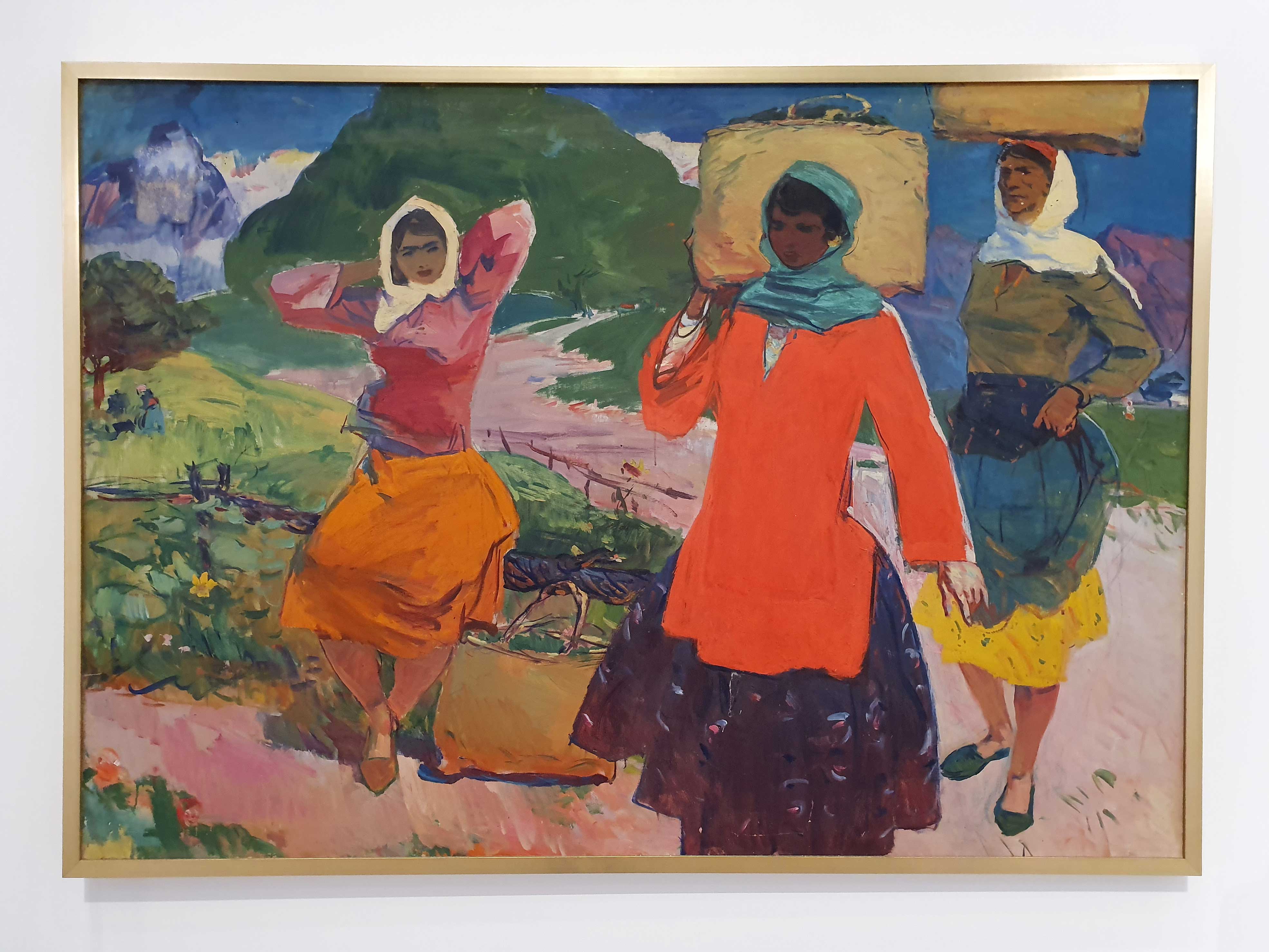 Sadiq Sharifzada. In our Astara, 1930s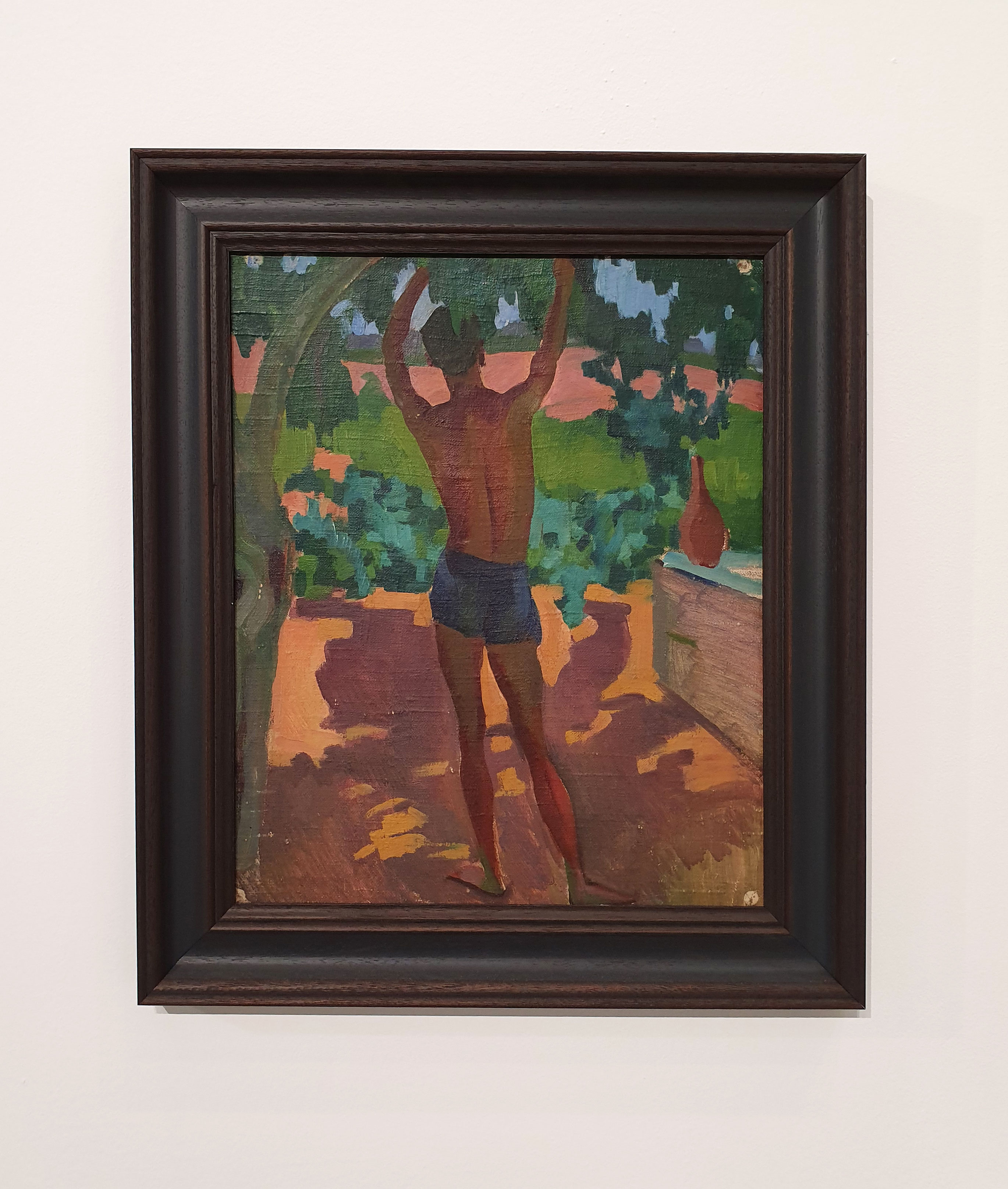 Mikhail Gerasimov. Boy, 1930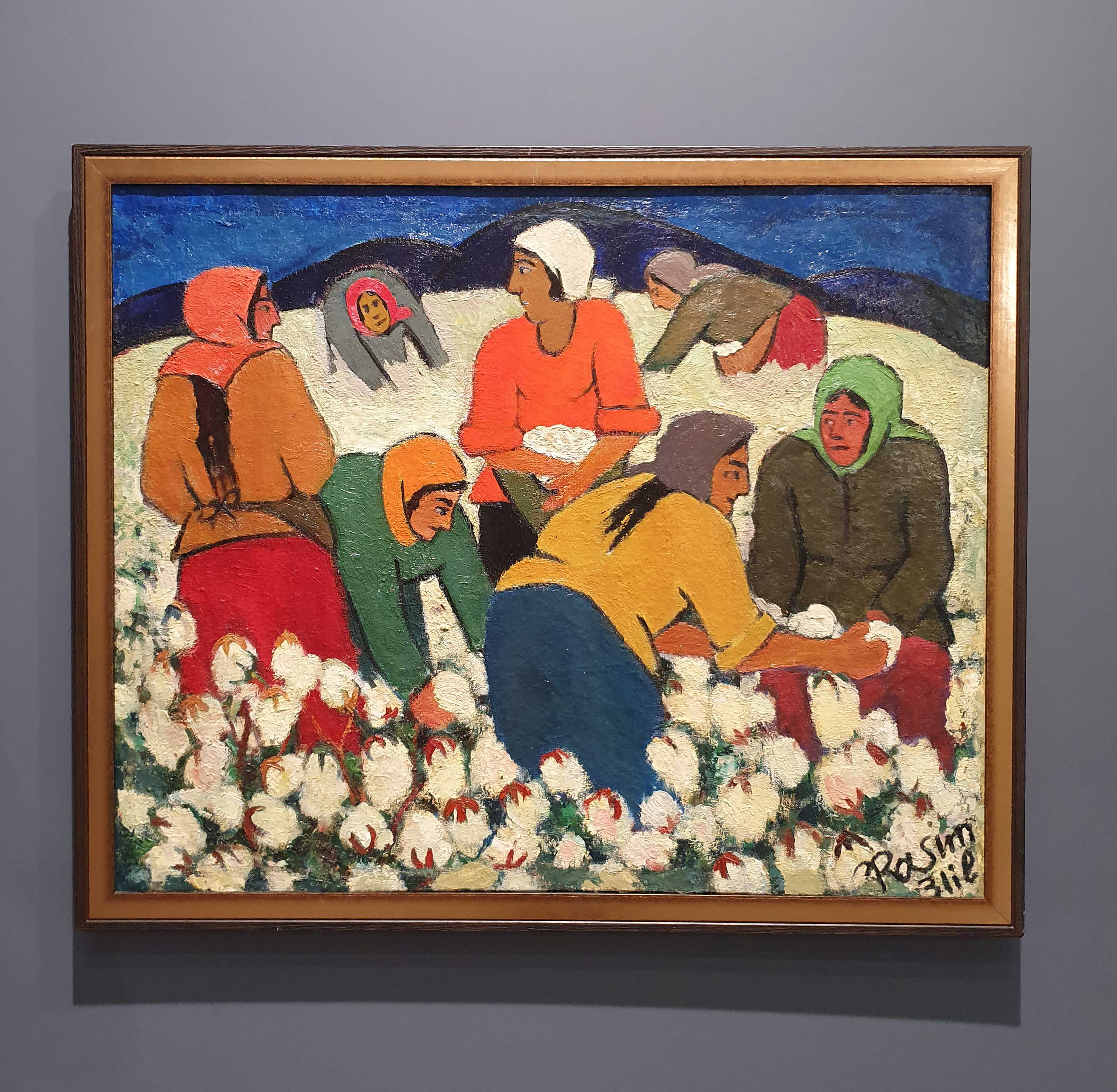 Ali Rasim Mukhtarov. Cotton picking, 1931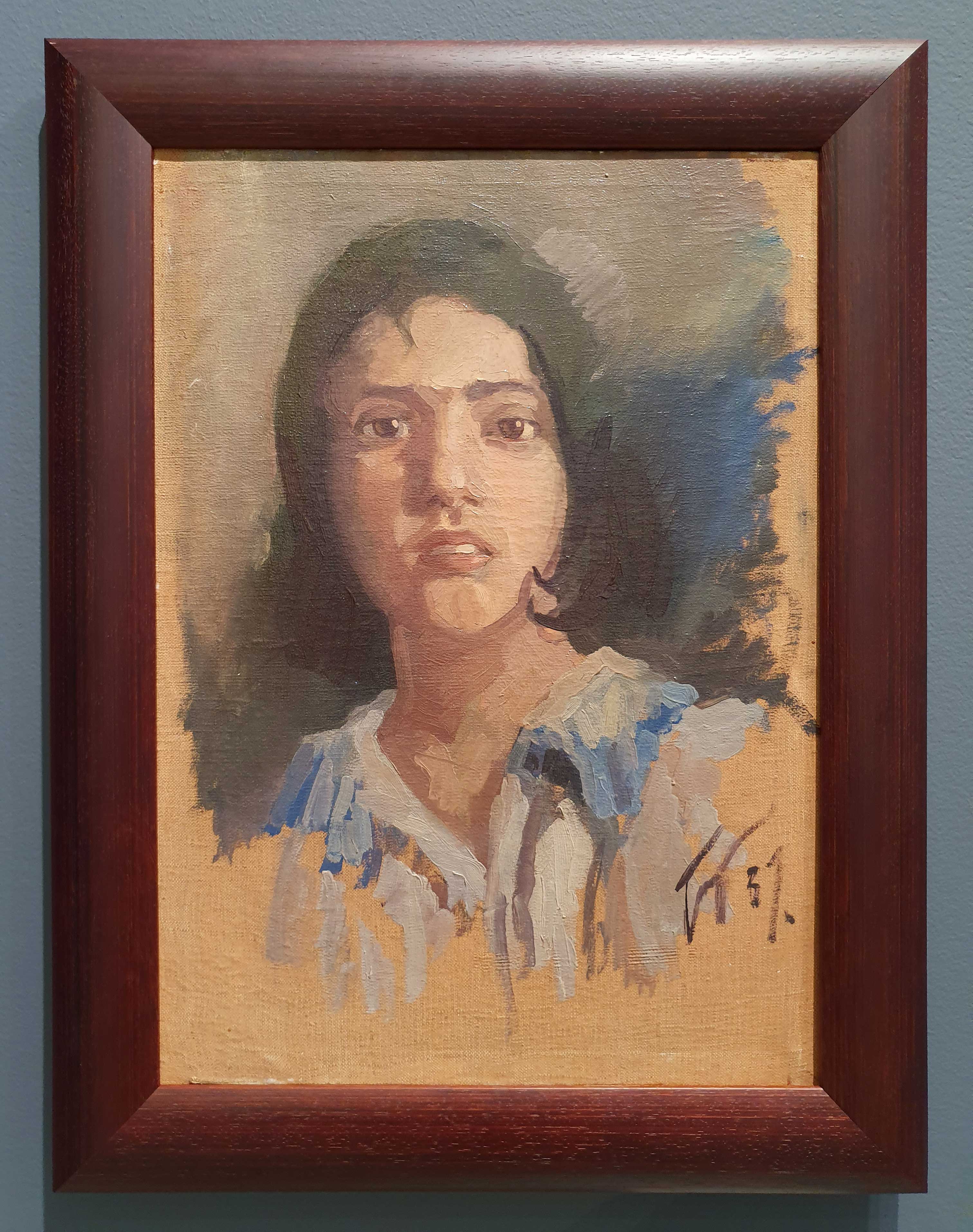 Taghi Taghiyev. Portrait of a woman, 1938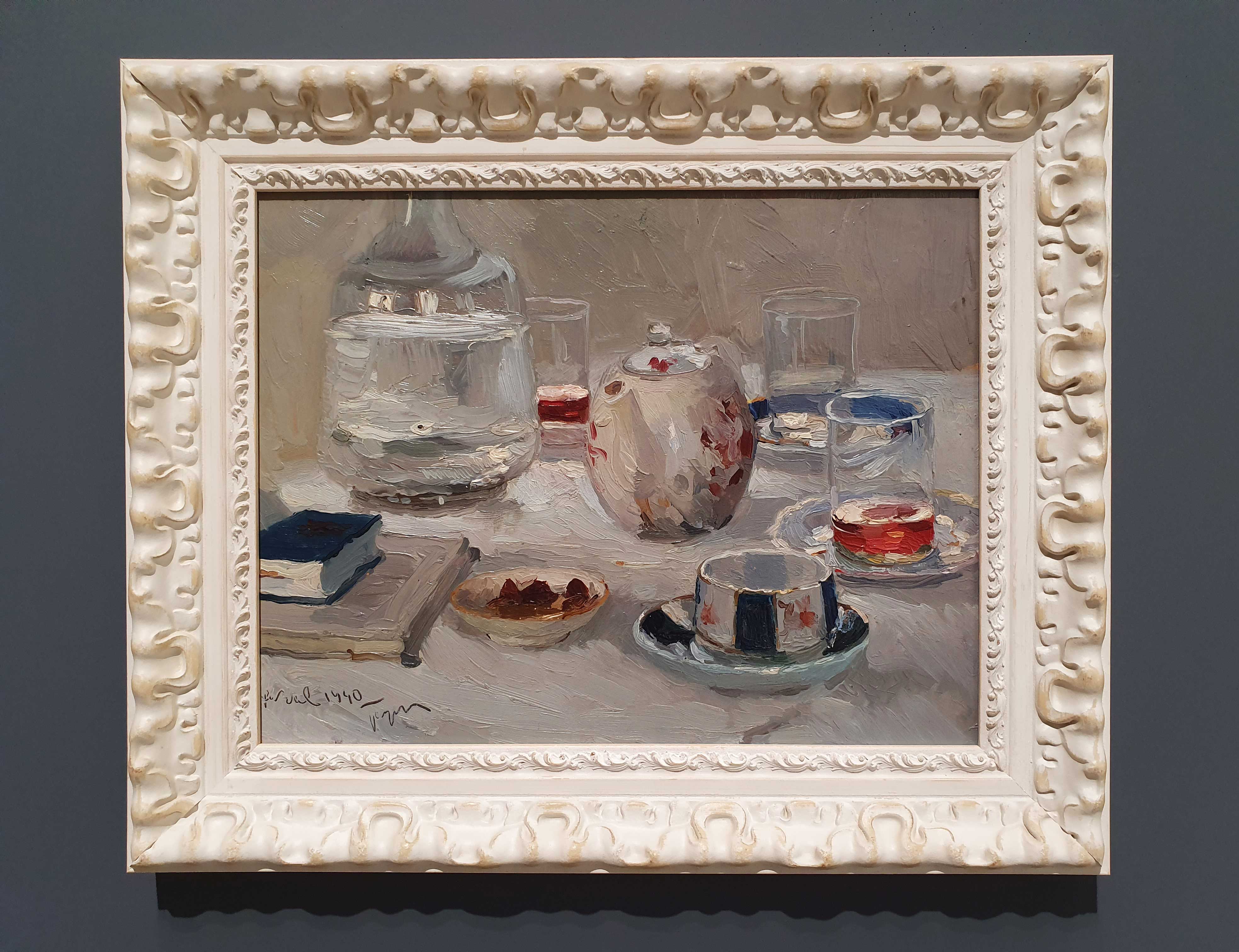 Taghi Taghiyev. Still life, 1938-1940
In the 1930s, young artists Gazanfar Khaligov and Salam Salamzade made the first and only attempt in the entire 20th century to create a national style in the fine art - they took as a basis the tradition of bright, flat miniature.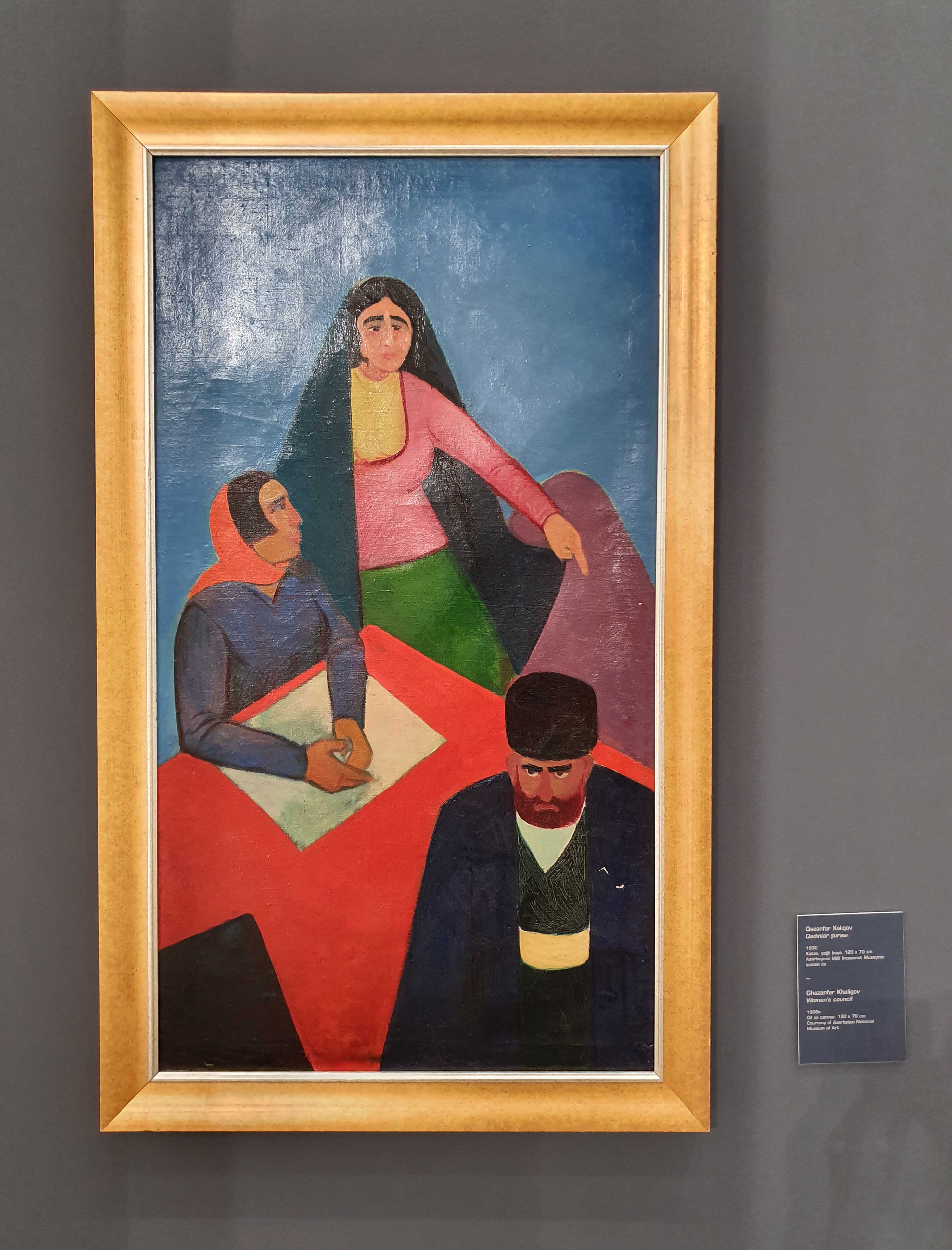 Ghazanfar Khaligov. Women's council, 1930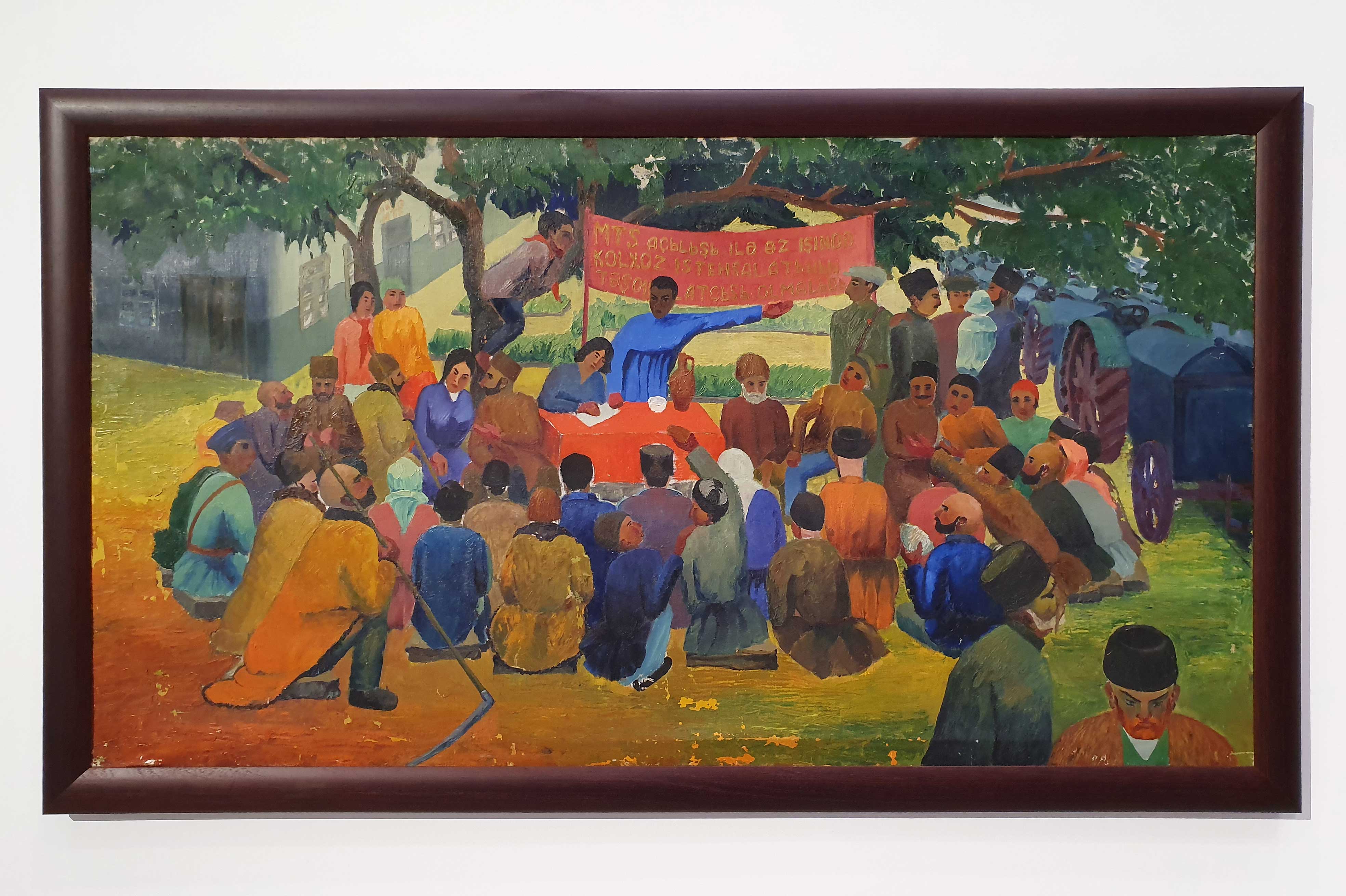 Salam Salamzade. Opening of MTS, 1929
This exhibition is the voice of that era. It included not only painting and graphics, but also archival documents and manuscripts, Bahruz Kengerli 's "Memory of Nakhchivan",  theatrical poster, black and white photographs, letters from Jafar Jabbarli and his manuscripts and many more. And on the walls you can read poems of contemporary poets of that era: Ahmad Javad, Huseyn Javid, Mikail Mushfig, Umgulsum Sadigzade and others.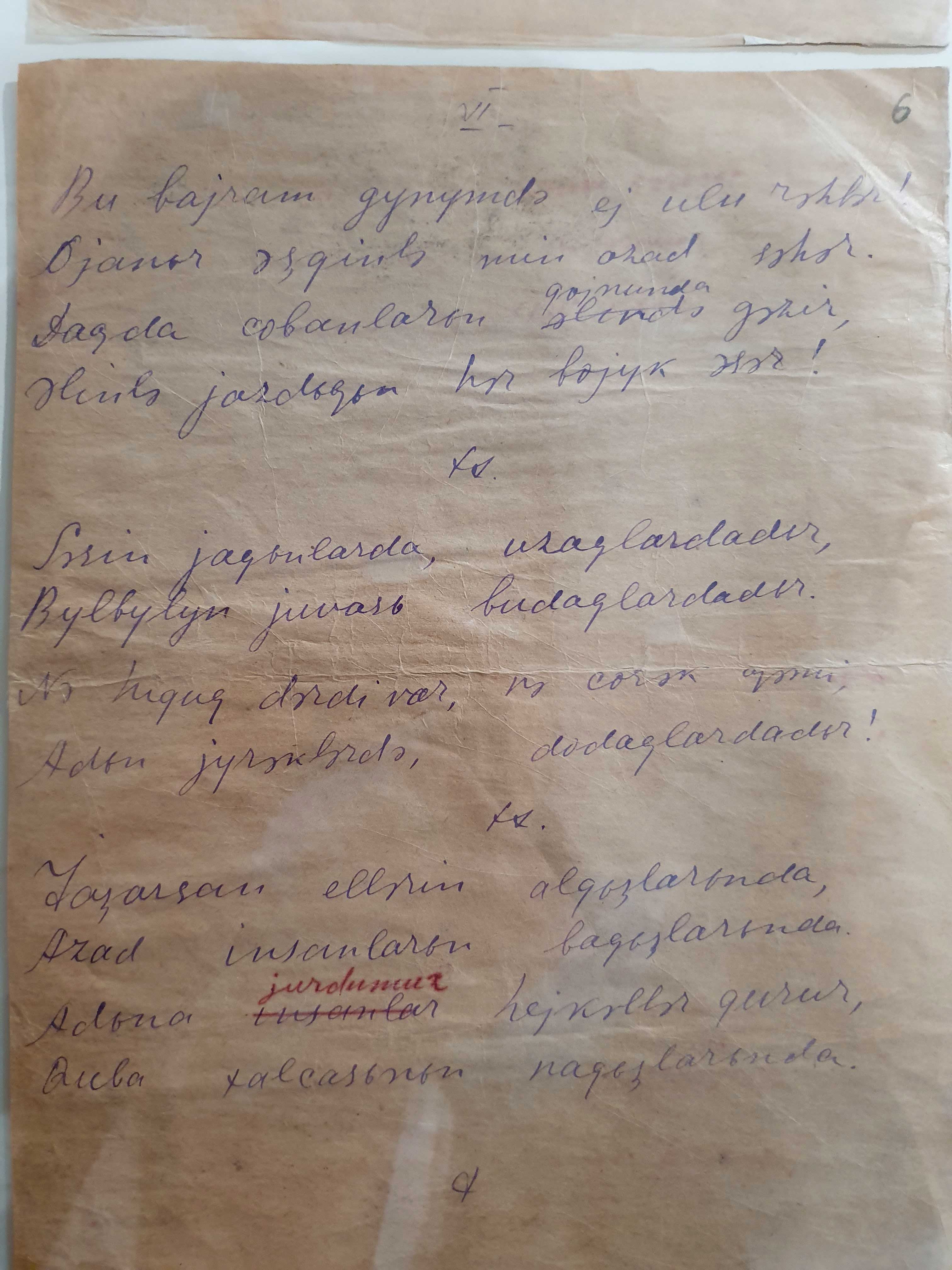 Samad Vurgun. Song of Happiness, manuscript, 1937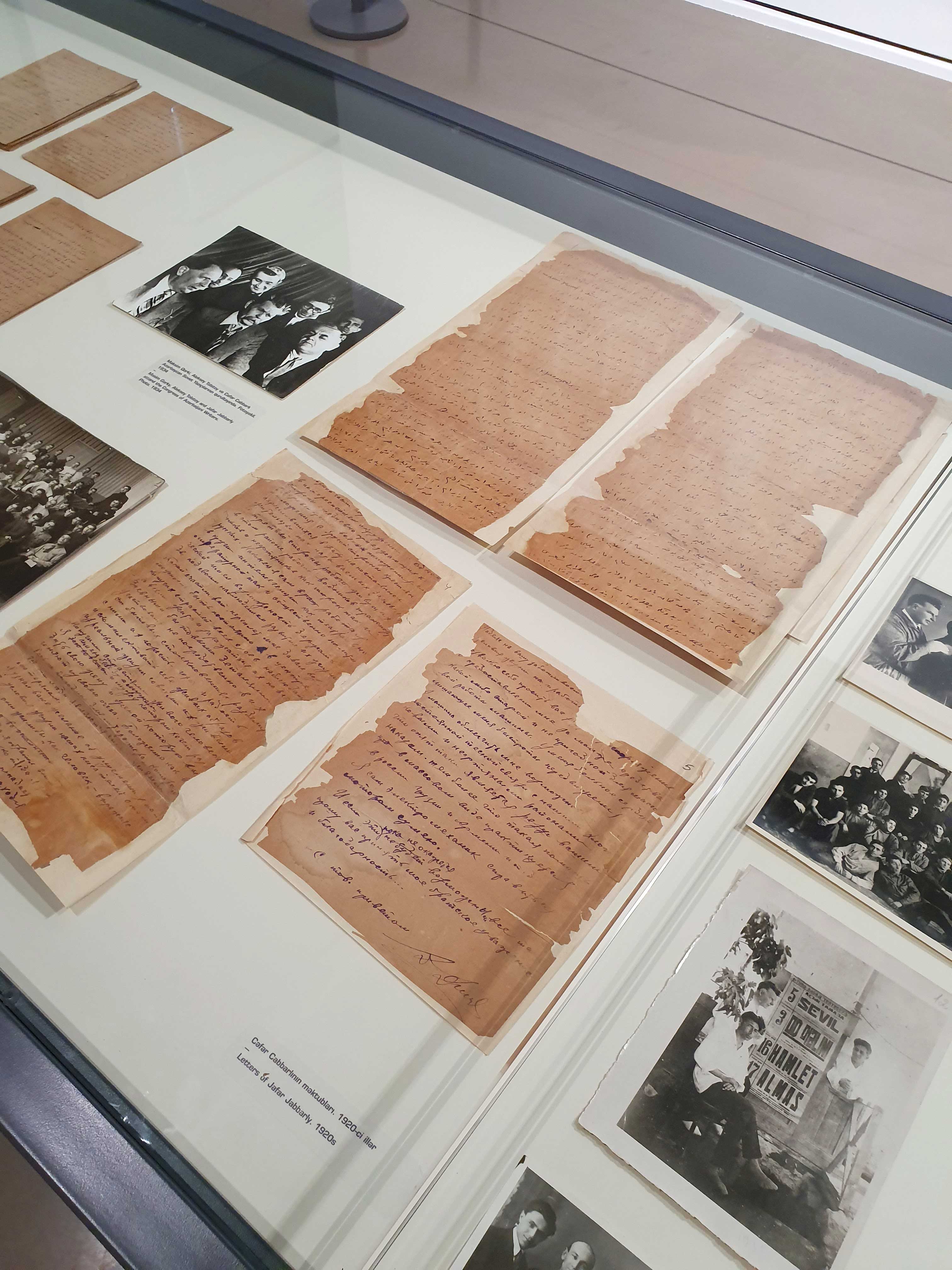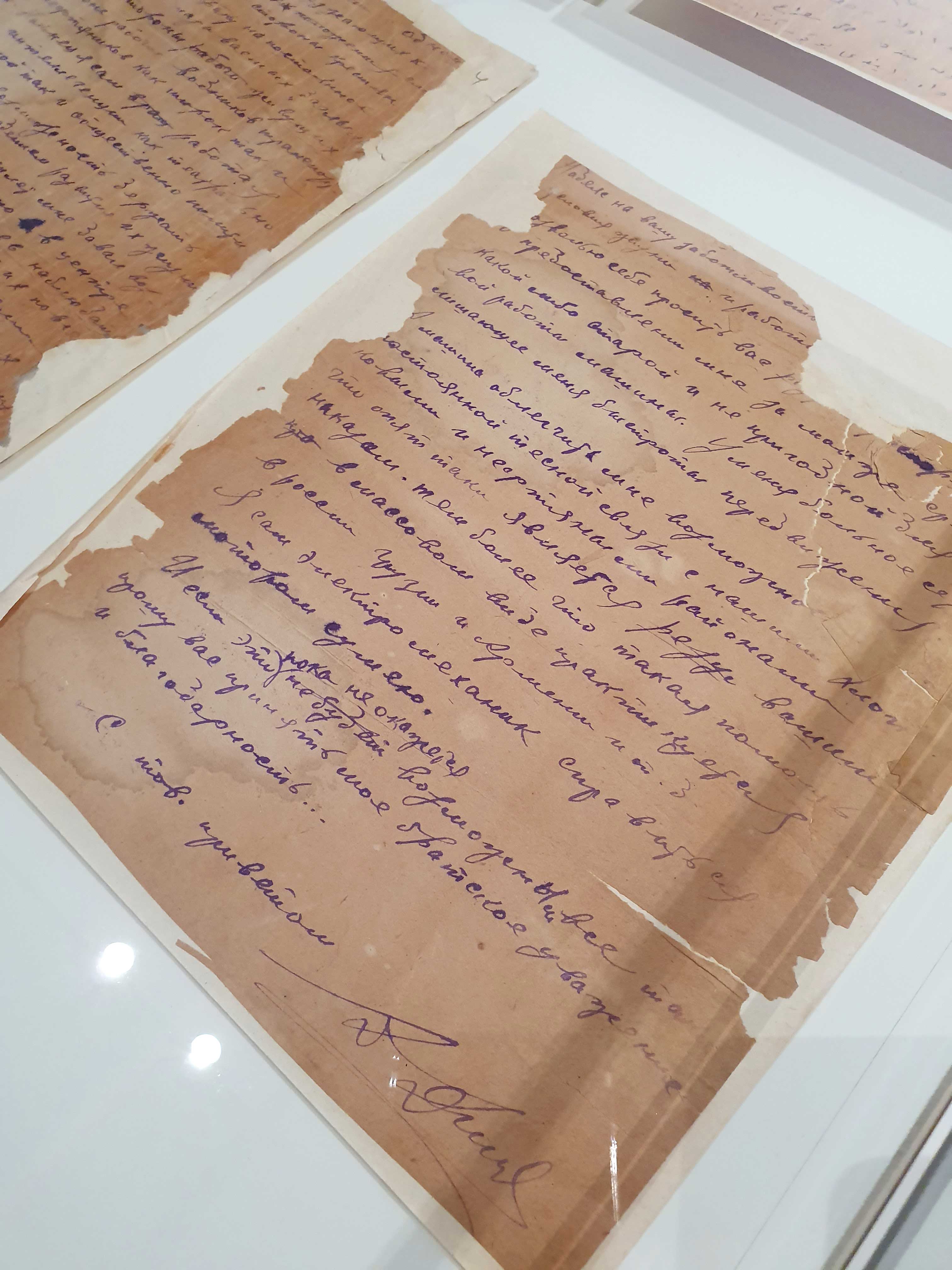 Letters of Jafar Jabbarly, 1920s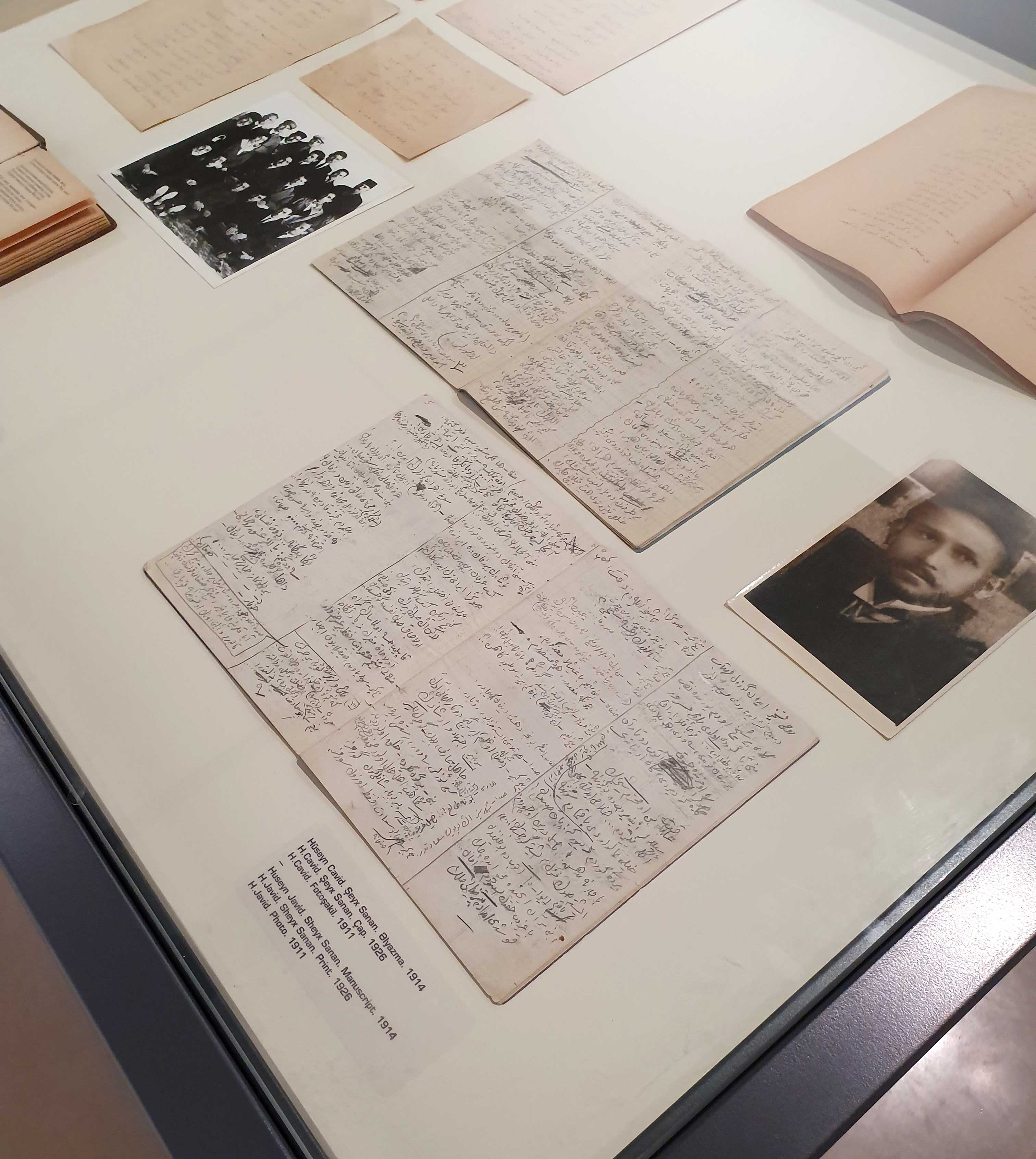 Huseyn Javid. Sheyx Sanan, manuscript, 1914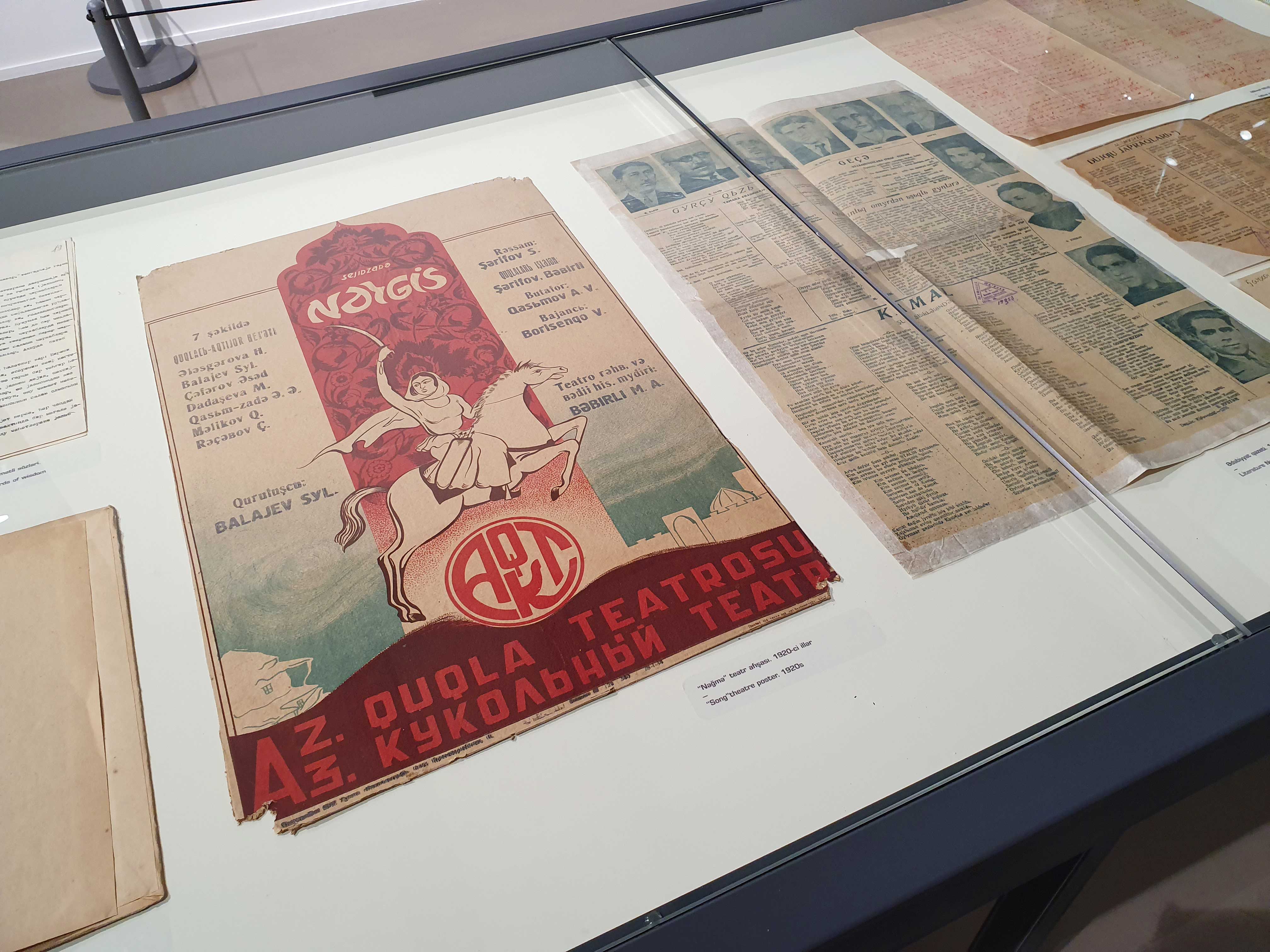 "Song" theatre poster. 1920s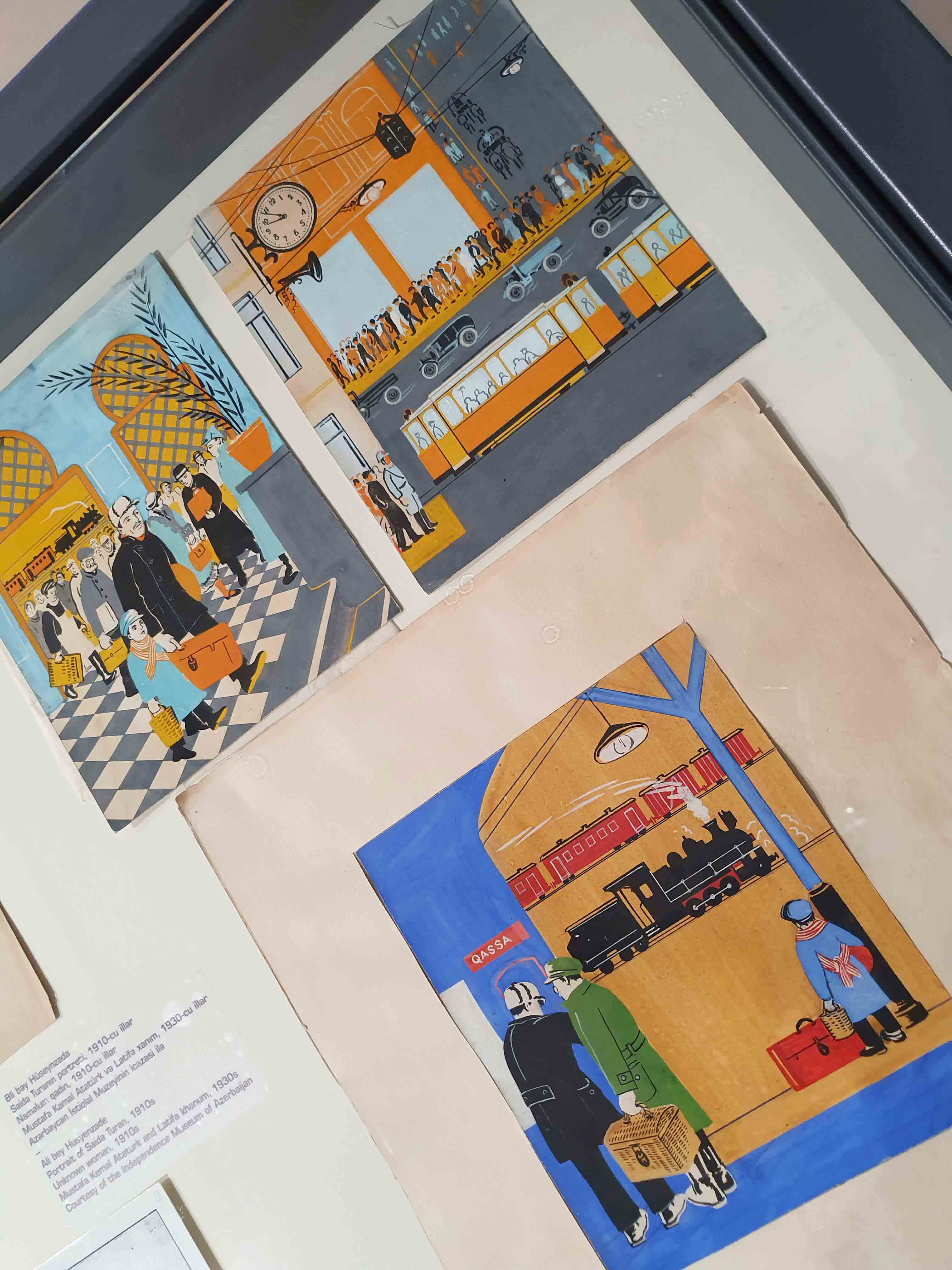 Ali bey Huseynzade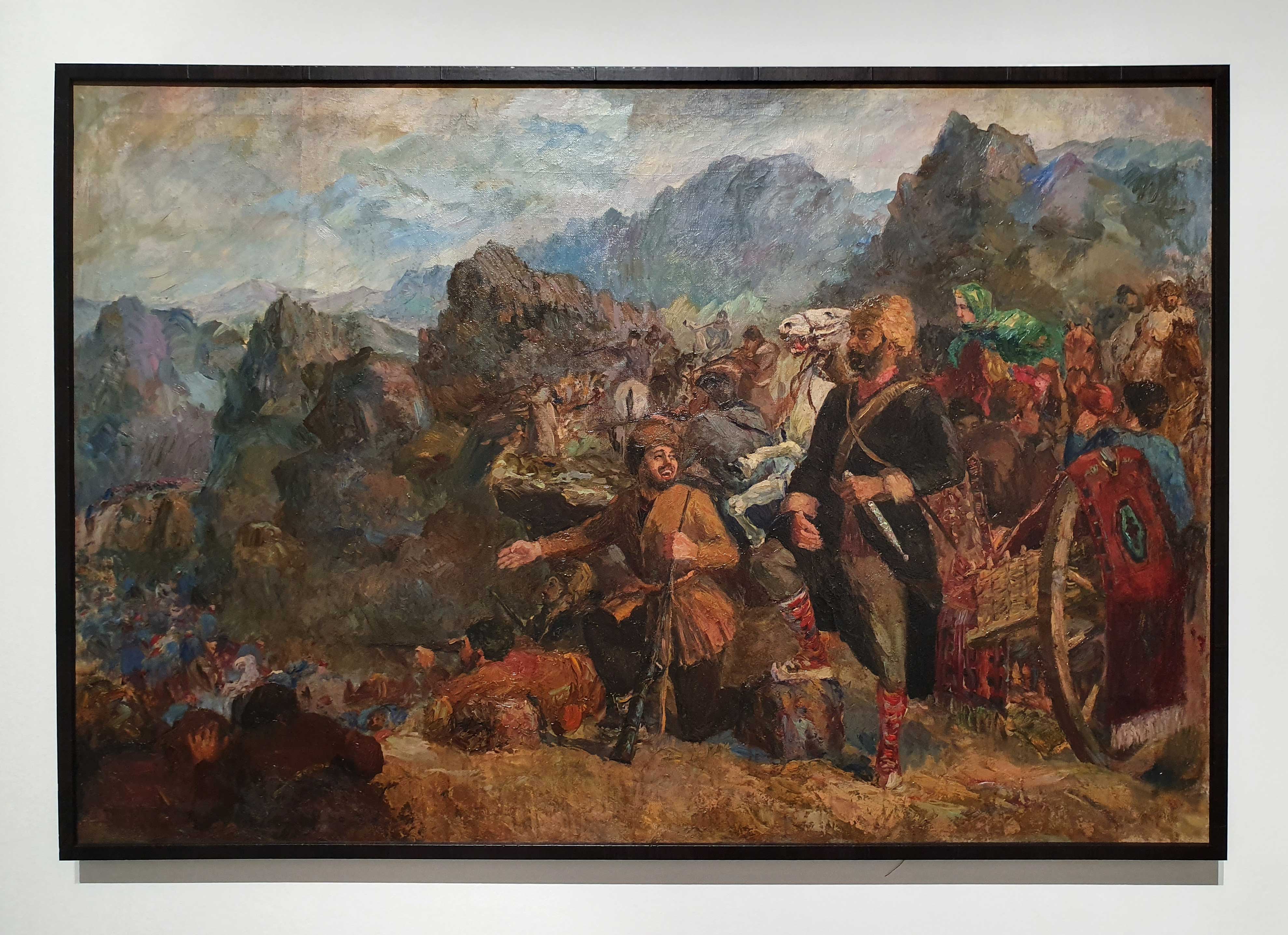 Latif Feyzullayev. Gachag Nabi, 1940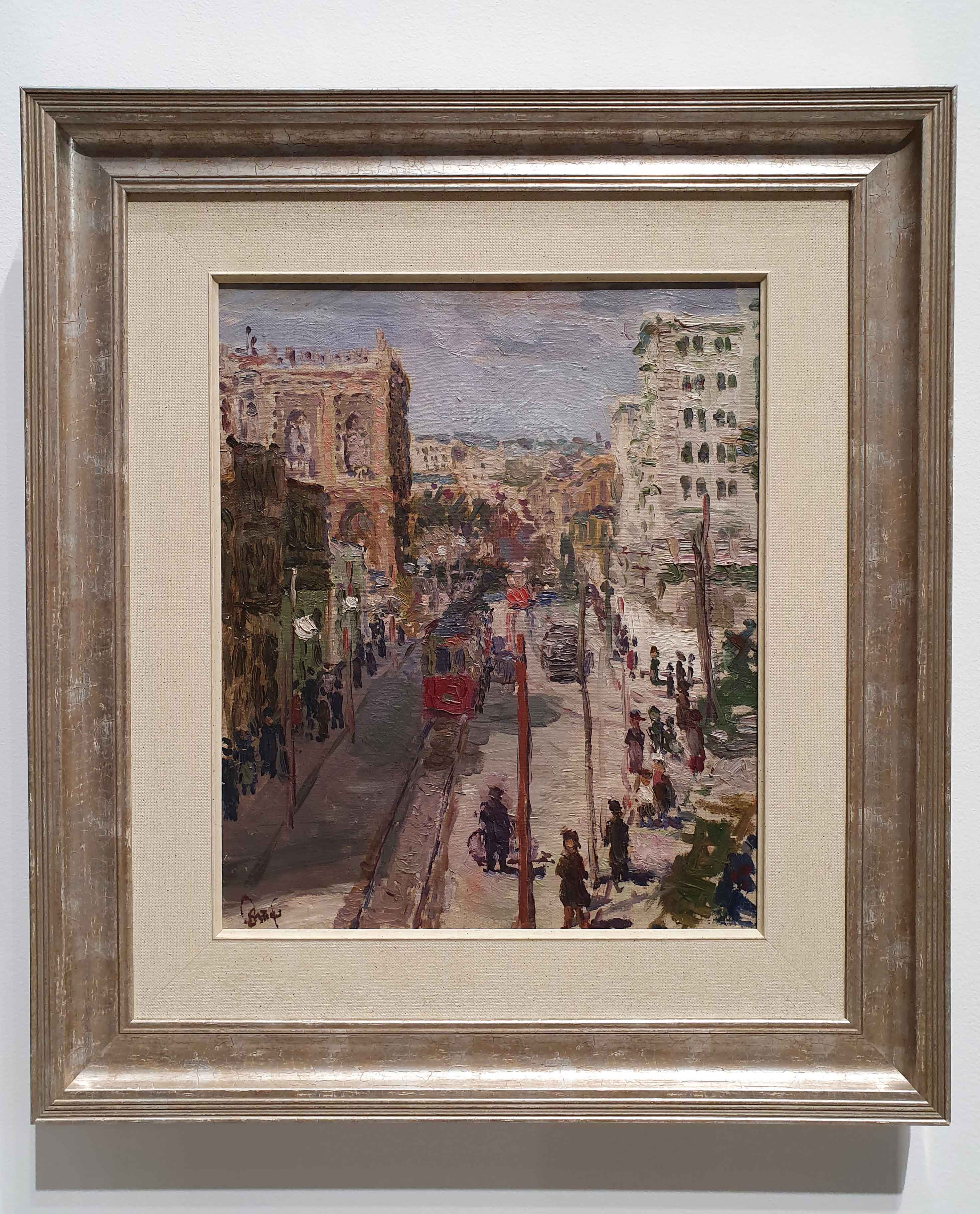 Oqtay Sadiqzada. Communist street, 1941
The exhibition is open until April 10, the entrance is free.