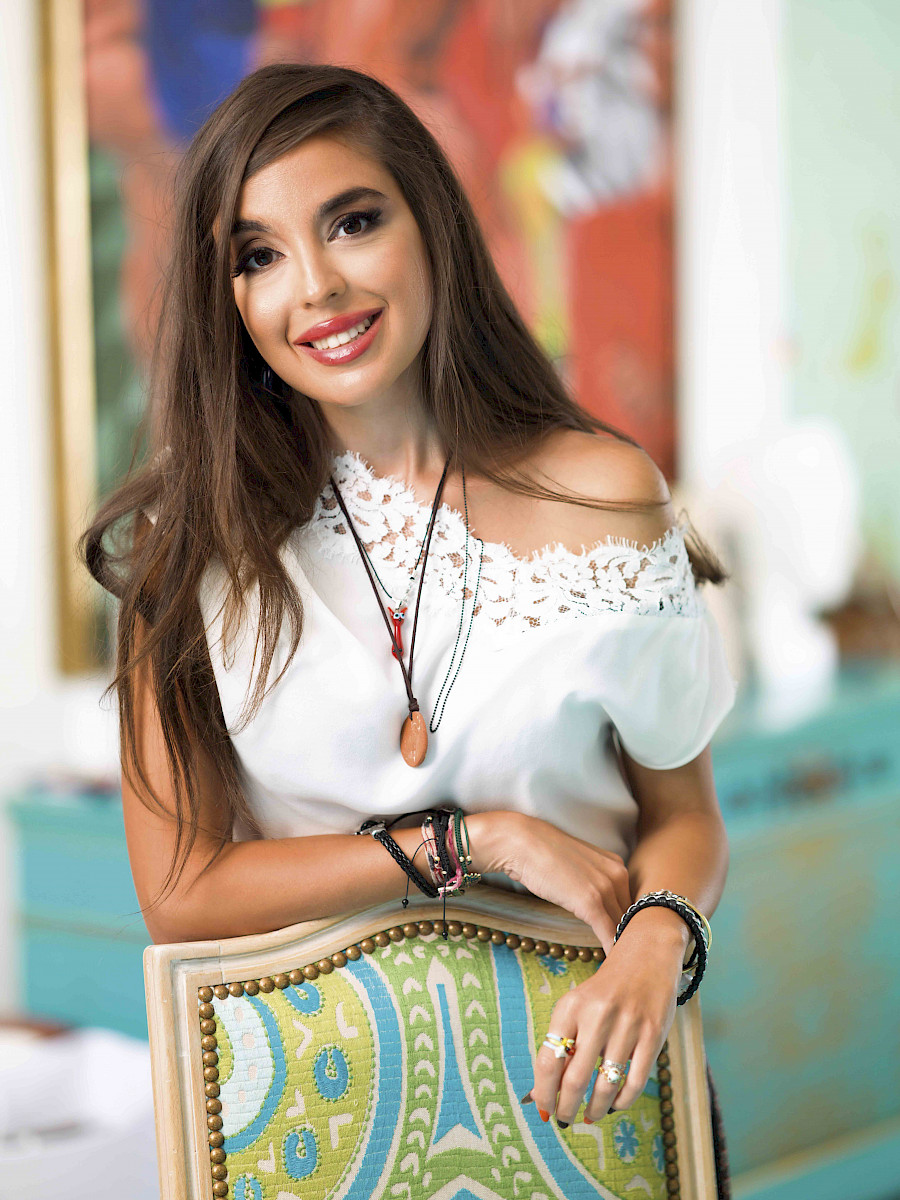 There is a lot of talking and writing about her. Especially about her work with young people, philanthropy, initiatives towards environment. At her initiative lots of landmark youth events, forums and exhibitions have been held, over the last few years the suburbs of Baku have gotten the unusual for them green landscape, hundreds of thousands of green seedlings have been planted, eco-parks have been created, where many citizens love to spend some time. She sensitively responds to the problems and aspirations of citizens: it's with her support that Baku citizens now have public beaches, moreover fully equipped, as well as yards, built within the "our yard" project. In May Leyla Aliyeva participated in the cleaning campaign of the coastal zone around Binaqadi district, since the personal example, according to her is the most effective one. In addition, Leyla is a loving mother of two sons and a daughter, the poet and the artist...
Leyla Aliyeva shares with our readers her secret on how to combine so many roles and perform several missions at the same time, one more important than the other, while remaining so proximate, open and positive.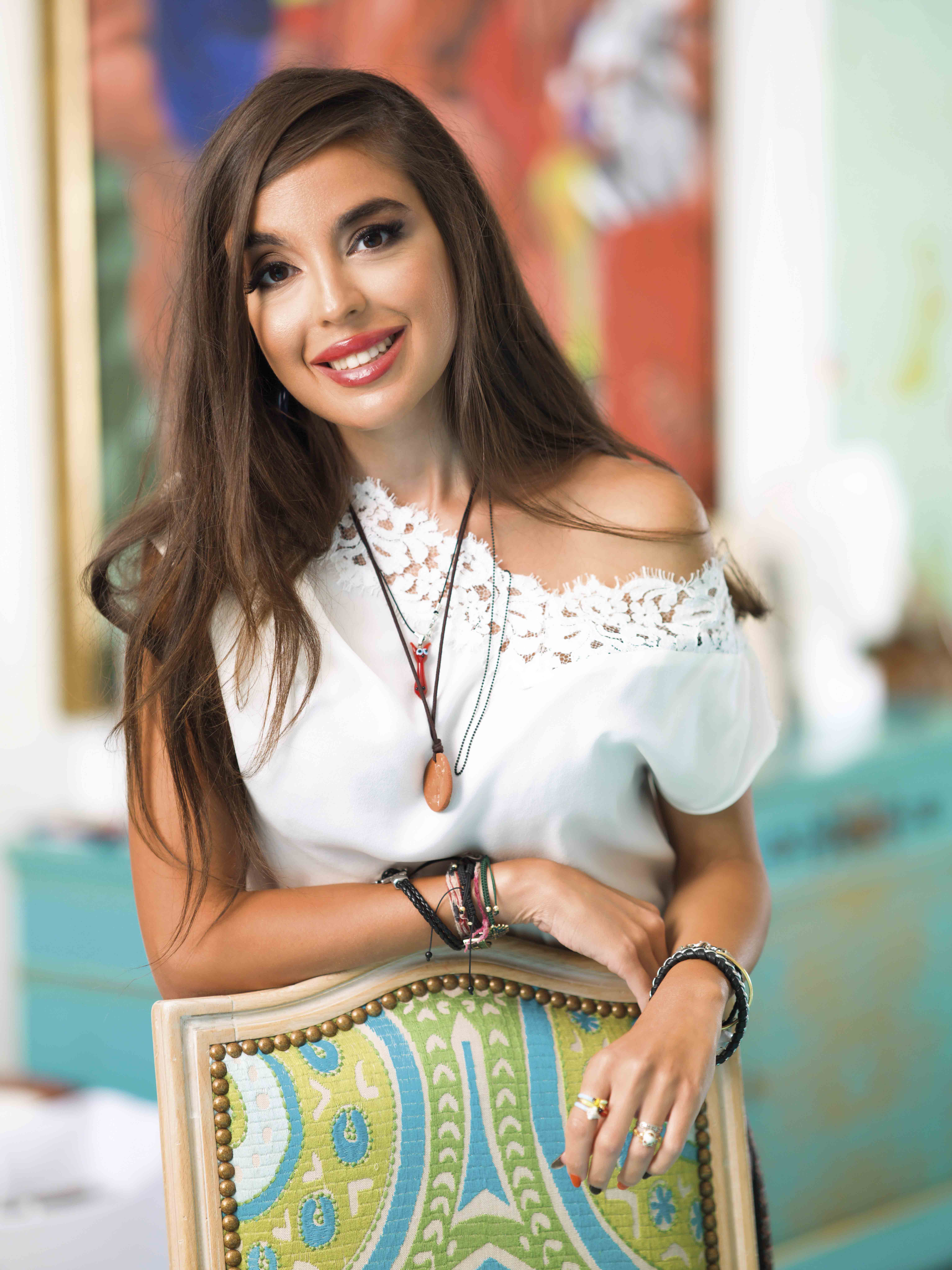 Tell us please, how the idea of creating the IDEA Public Association came up and what its mission is about?
I love nature very much, it is very important for me to live in harmony with it. I wish that people would cherish this wealth more, feel the positive that comes from constant interaction with nature. That is why we decided to draw the attention of young people to environmental problems. Our IDEA organization has been working a lot since 2011 in order to make people understand what is really valuable. After all, it takes 20-30 years to grow a tree, but it gets cut down in a few minutes.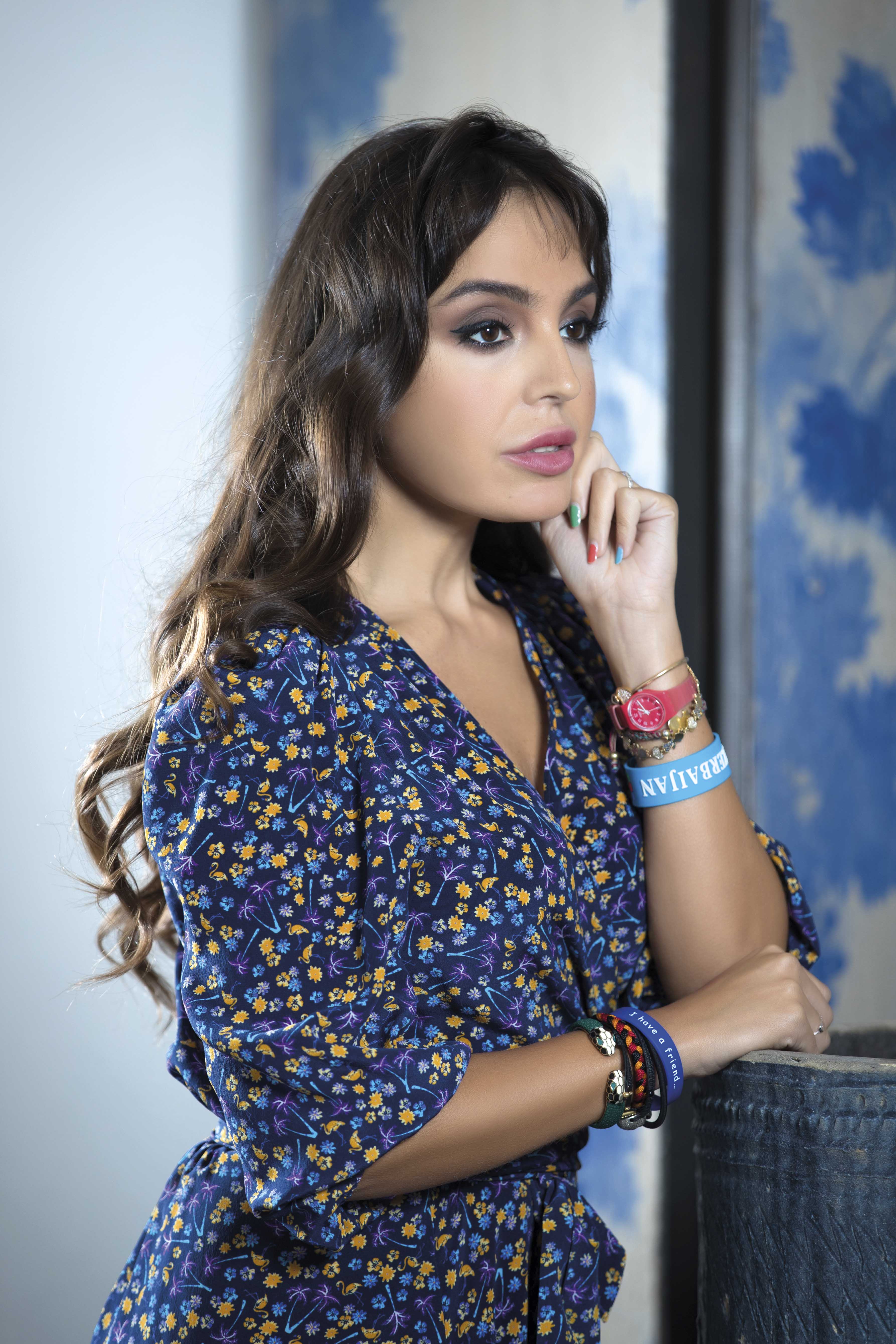 Within the "Urban Ecology" project houses for cats, birds, and squirrels have been built, and this only brings joy. But how do you think it's possible to teach people to be merciful to "our little brothers"?
Mercy lives in each of us, it runs in our blood. Mercy cannot be taught. You just need to give a person the opportunity to reveal his best qualities, and he will show them. The desire for good, for beauty is with us since childhood. I believe in this.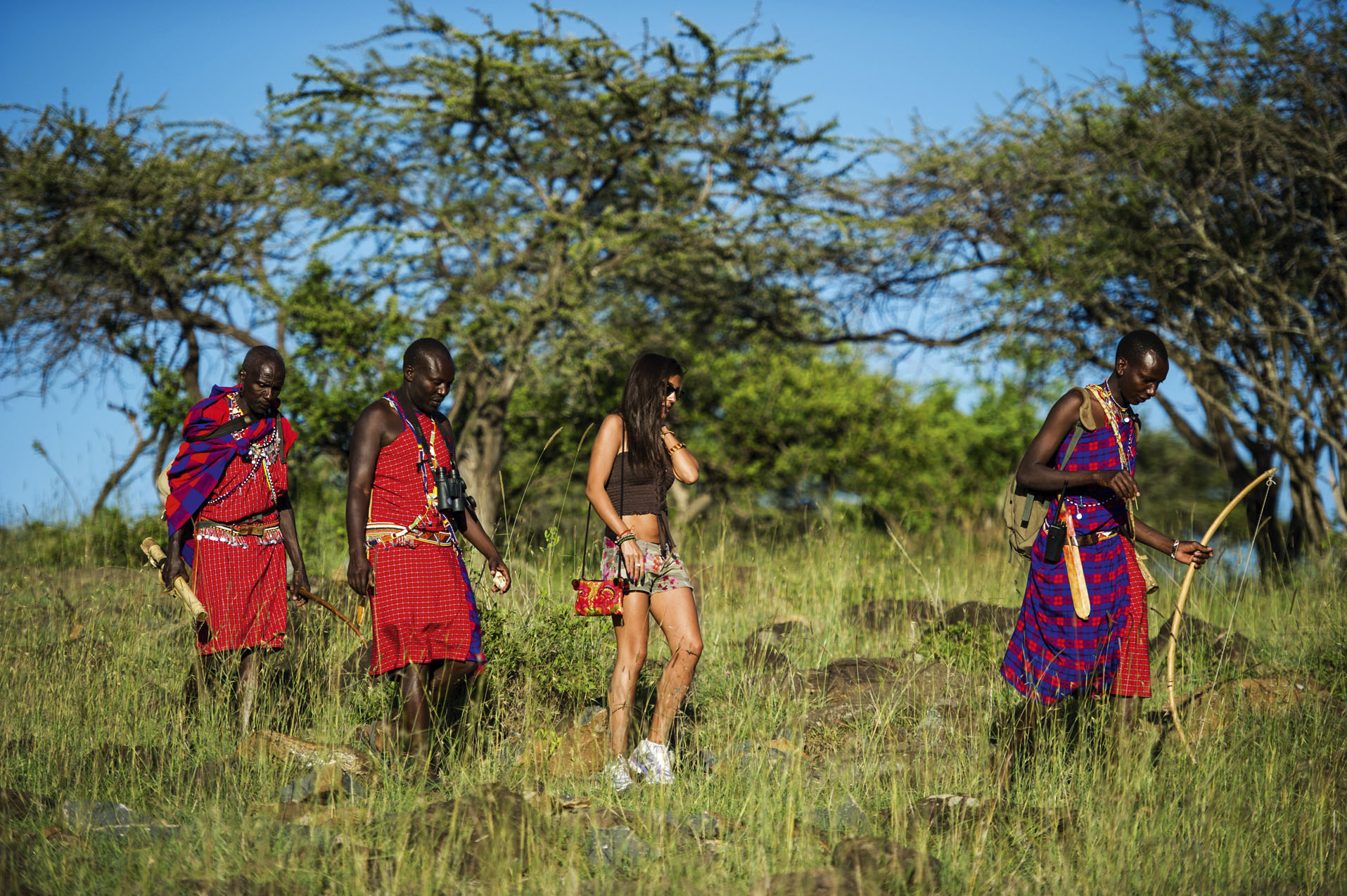 Do you find severe penalties for animal cruelty justified?
I do not support cruel punishment. Cruelty cannot be defeated by cruelty. I try not to judge anyone. I think it is better to cultivate the kindest, best qualities in each person. Only love and kindness must be the example.
Today the state of the Earth's ecology is the result of not only irresponsible attitude towards it, but also ignorance. How do you think it is necessary to educate people in our country about their role in saving the ecosystem of the planet?
People are often insensitive to nature. Their attitude destroys the Earth even in everyday, domestic life. A poorly closed tap, light not turned off in time, garbage thrown into the sea – all this destroys nature. I think that only personal example can educate and nurture. I remember when we cleaned the beach; we actually experienced bliss, and just physically felt how great what we were doing was. I felt like I was merging with nature and that I do something very important! I think we should help people see the true way to save the nature, but you have to start from yourself.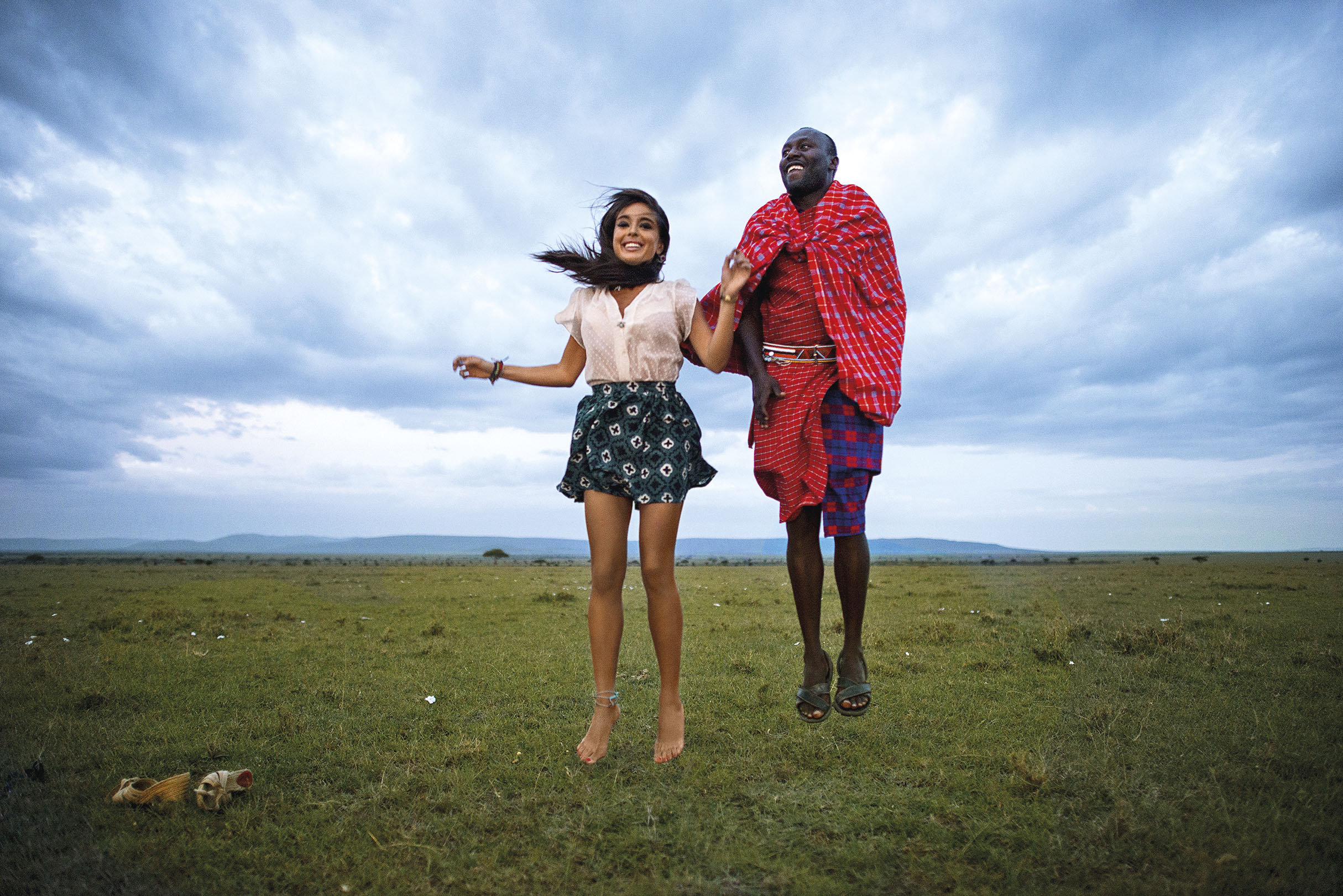 With your participation on June 17th was held a ceremony of release into water juveniles of sturgeon grown in Neftchala, at the Khilly plant for sturgeon breeding. This is another IDEA initiative to restore the ecosystem and biological resources of the Caspian Sea. But, as you know, poaching remains a major issue worldwide. How do you fight it?
I am against punitive and brutal measures. It seems to me that it would be more effective to involve these fishermen – because poachers are the same fishermen who, from generation to generation, earned a living by working hard in the sea – in protecting the Caspian ecosystem. These are people who perfectly know the sea and its nature. I think it would be right to use their skills and skills for the benefit of society. It is necessary to fight barbaric fishing. Humanity has already destroyed 90% of the global fish stocks. We cannot do without fishing, but it must be done by civilized methods. As for the Caspian Sea, it is important to work on increasing the population of sturgeon. We release juveniles, fight for saving sturgeon as a species. But the bigger problem remains not even poaching, but pollution of our waters. This problem is much more serious and needs to be solved.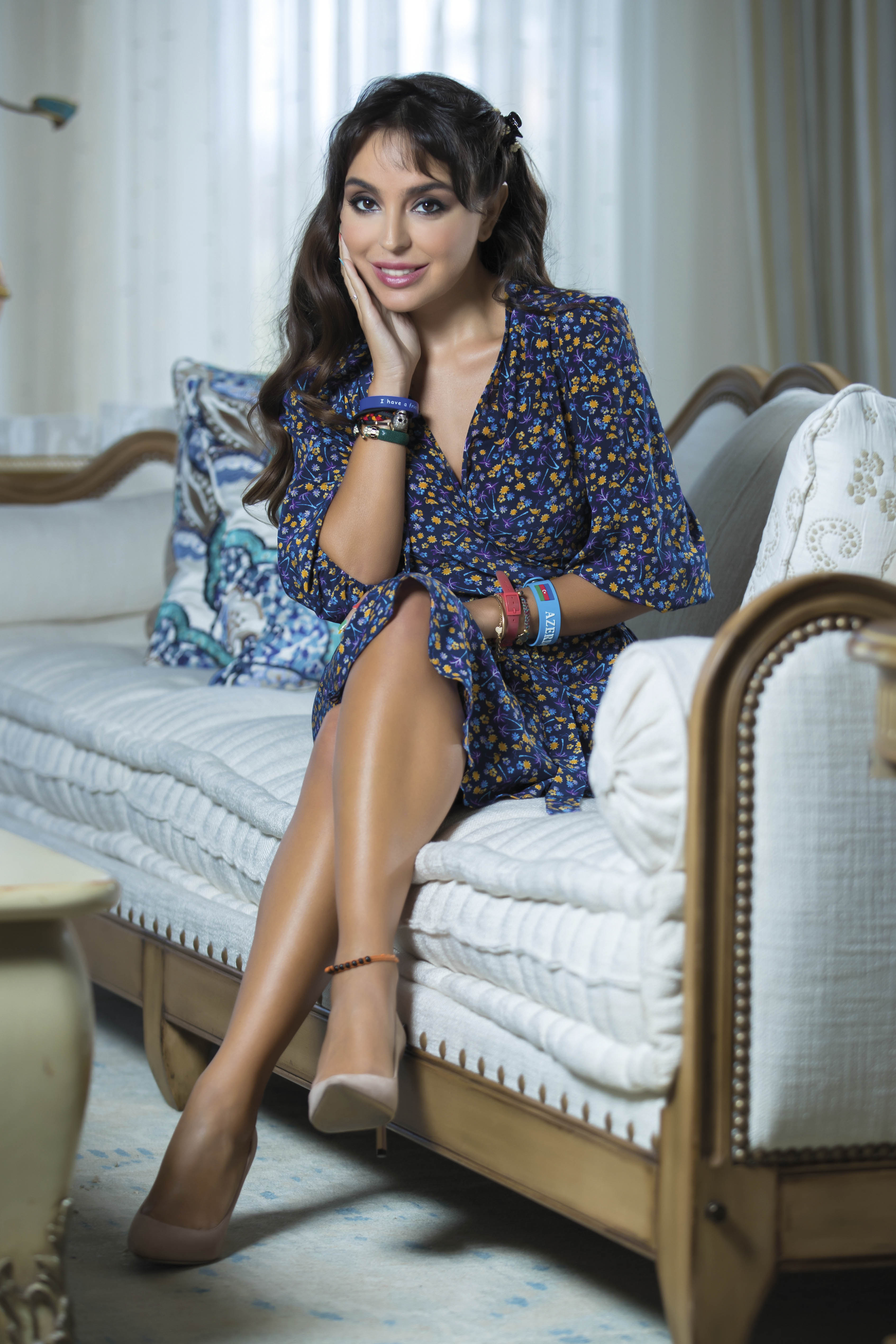 In addition to "The Big Five of the Caucasus" project, IDEA implemented the program "Reintroduction of bison in Azerbaijan" which became extinct a hundred years ago. Is there any information about the results?
It's too early to talk about reintroduction. It's not an easy job and takes time. In Sochi, our Russian colleagues are carrying out the first project, which should increase the population of the Caucasus leopard – this is the most difficult species to revive. As for the bison, I believe and hope that our project will be successful and this unique ancient species will be able to exist here. Now we are glad that the number of leopards in Azerbaijan is increasing, the population of Goitered gazelle – the most beautiful, elegant animals – has been restored, and we can now admire them.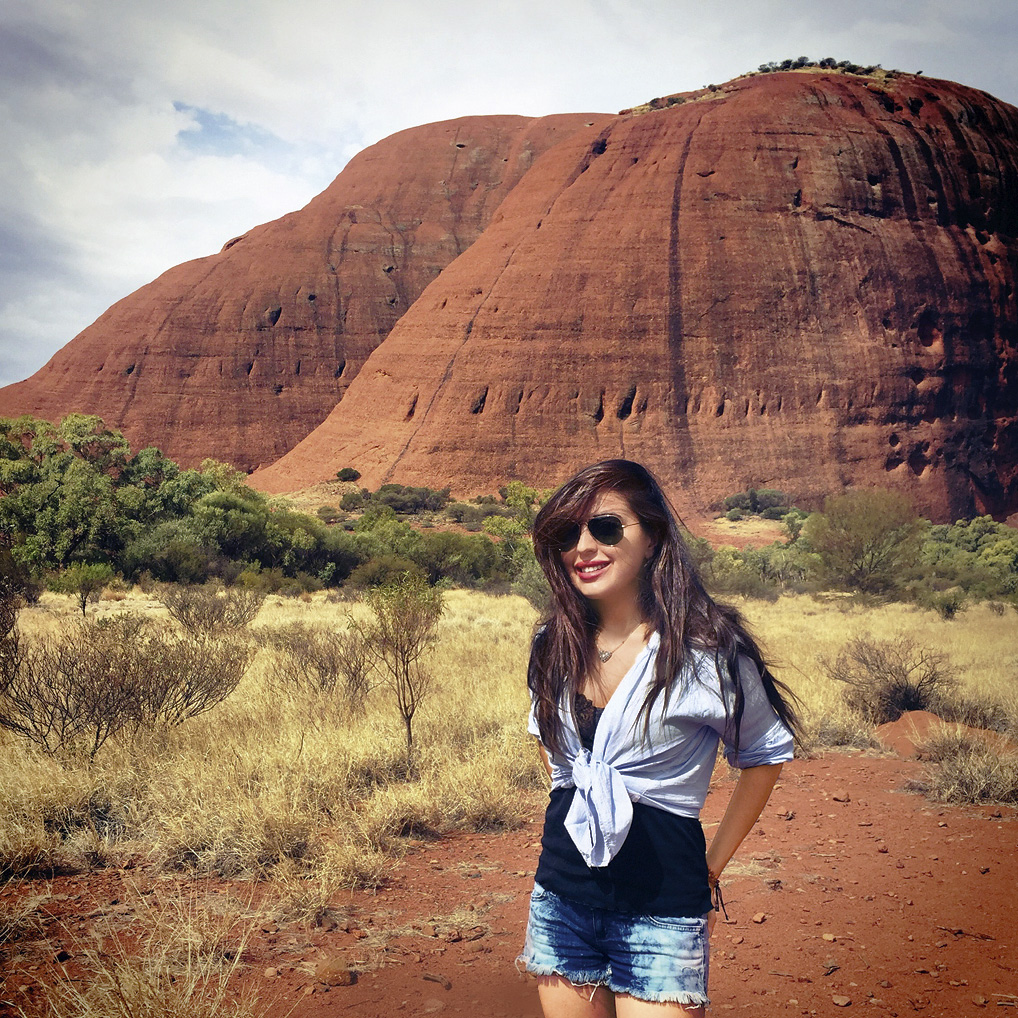 Is it planned to create such eco-parks as in the Zira village?
It's a wonderful project. Ecopark was established in 2015 on the site of a garbage dump. Now it is a real city for creative people, where they can reveal themselves and find an occupation to their liking. Swimming pools, gymnastics centres, orchid house, picnic areas... It's not possible to name everything at once! I think this positive experience should be developed.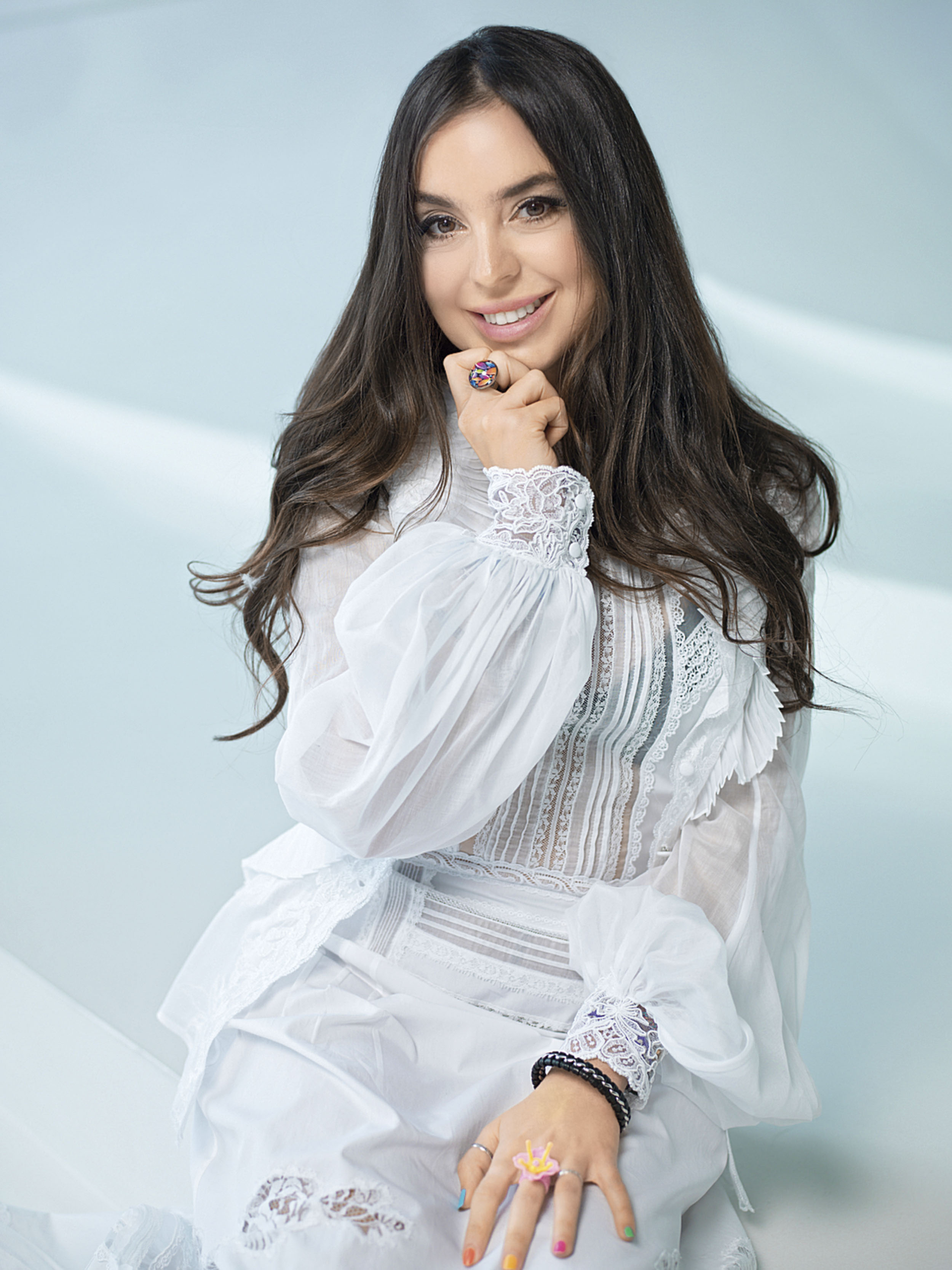 You are the initiator of numerous projects and endeavours, plus a loving mother. Where do you get the energy from for so many things?
I am convinced that we are more tired of idleness than of active and useful work. The more you do good, the more strength you draw from those who have been helped by your word or cause. People with their positive attitude give you the emotional and physical power to keep moving and be even more generous in your actions. I see a particle of love, of good in every person. And that's charging me incredibly.
As people say, "no man is an island". Is it hard to find like-minded people and associates?
It seems to me that if you are on the right path, if you do good and do everything from your soul, there are no opponents, everyone is like minds here. And if someone does not agree with you, then it is necessary to hear it out and understand, so then you, perhaps, will see what you do wrong.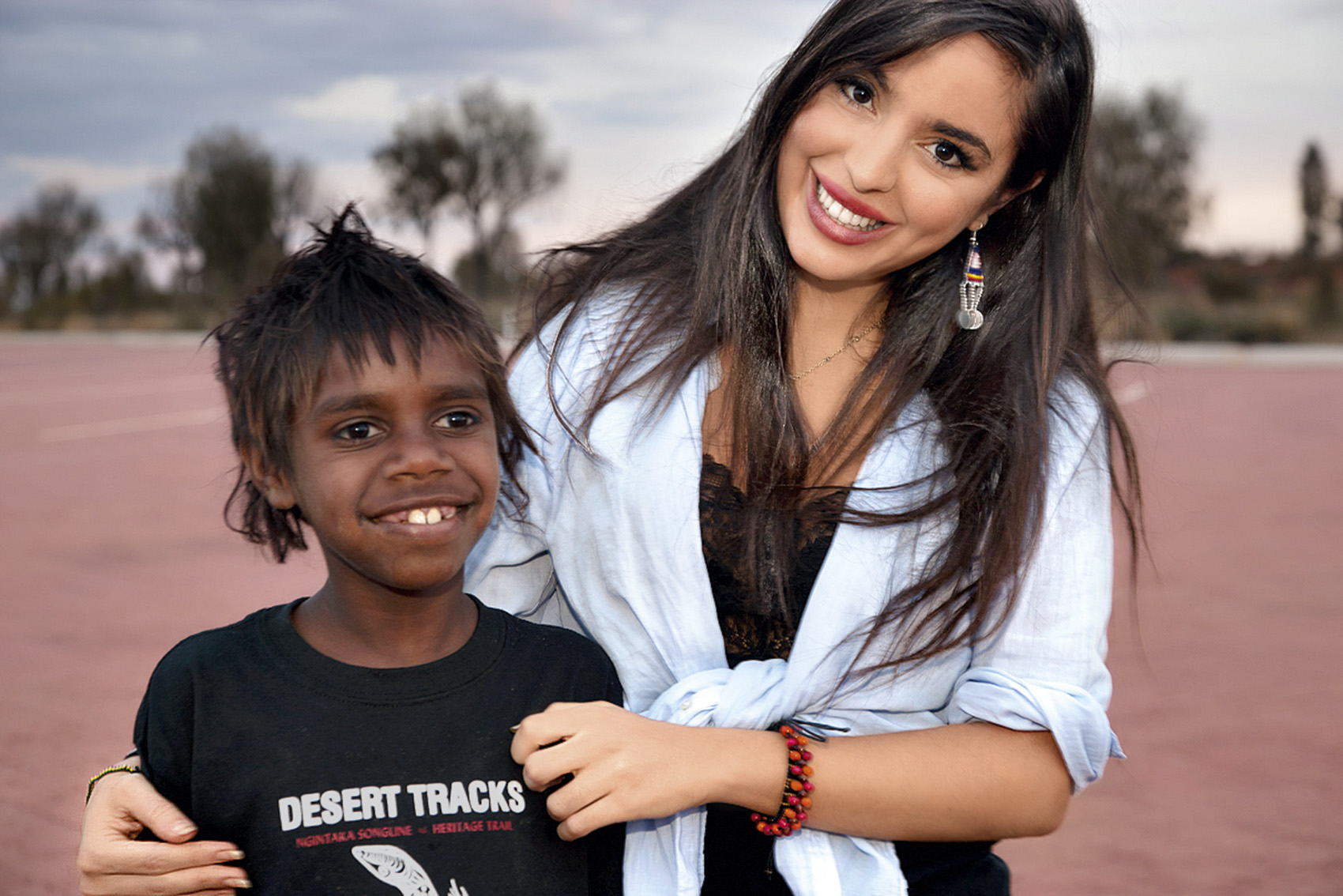 You draw and write poems. What inspires you to create?
Life, people, emotions – all this is inspiring. Sometimes it feels like the poems come from somewhere above, I hear those lines. I can write a poem in a few minutes, sometimes even in my sleep, then the new rhymes come along... The ability to create is a great gift from God to us, his children, it is embedded in us. Perhaps we will live to see those happy times when, thanks to high technologies, people will have more time for art, and the ability to create beautiful paintings, magnificent poems, subtle music will become the most significant of human skills. I actually believe that raising children and good cooking, working with your soul, living and appreciating the finer things – all this is art. I would say that: art is everything that goes from the soul and gives us joy!
You are a public figure and act as a role model to many people. And who is an example to you?
The main people in life for each person are parents. Family. I'm no exception. I learned efficiency and wisdom from my beloved grandfather Heydar. He is forever the biggest adviser and reliable guide for me. I still often mentally consult with him and try to understand what he would say to me, how he would support me, what he would warn me of... And, of course, my father and mother had a huge influence on me. Love for art, creativity I got from my mother.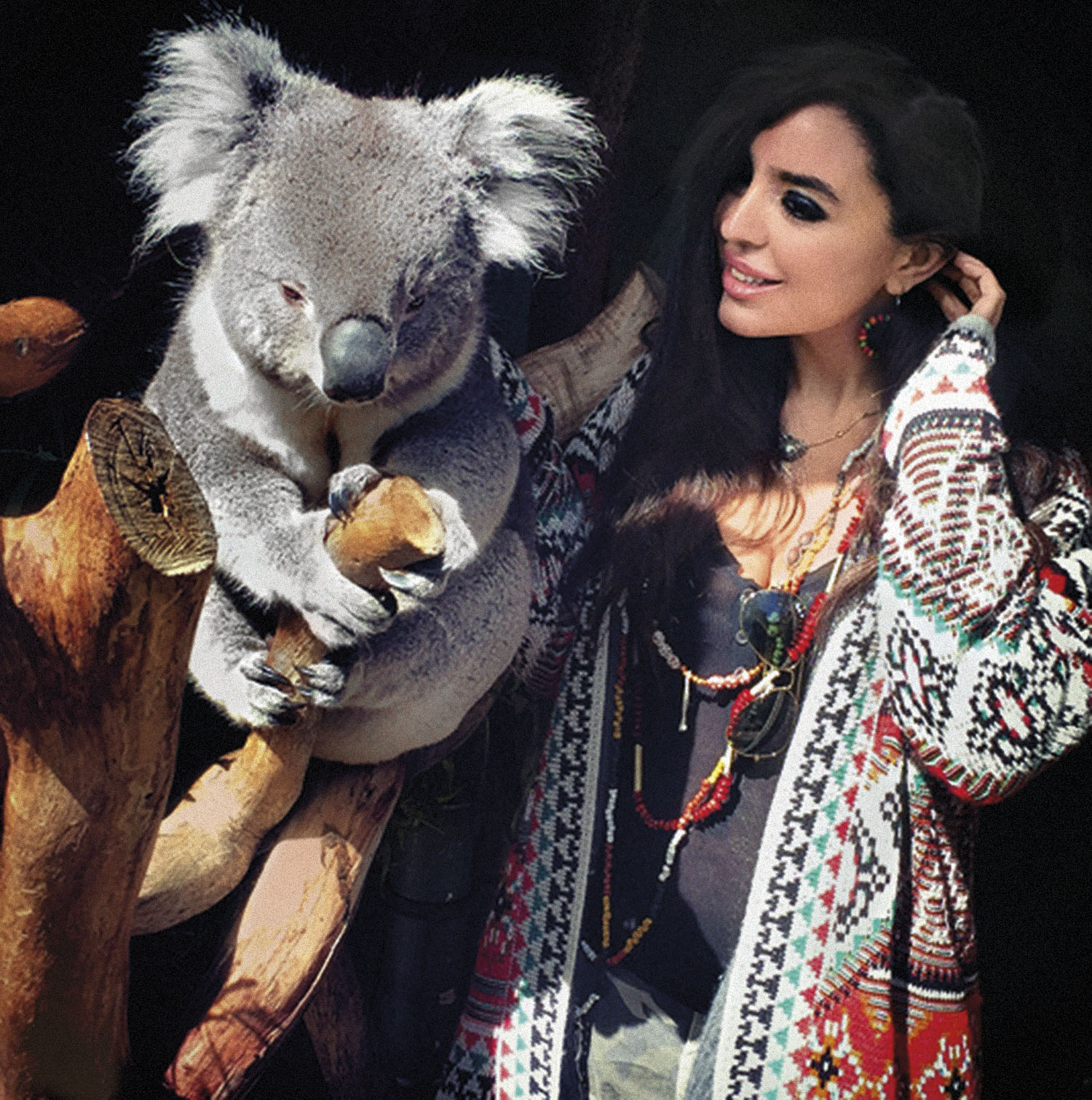 Can you share the future plans in the ecology field?
It often happens that you don't have time to plan something, and plans find you themselves. So for now, my most important plan is to wake up in the morning and greet the new day. We also really want to start a campaign for a healthy lifestyle. Health is the only thing that cannot be shared, it must be taken care of and preserved. When we're healthy, inspiration and work come to us!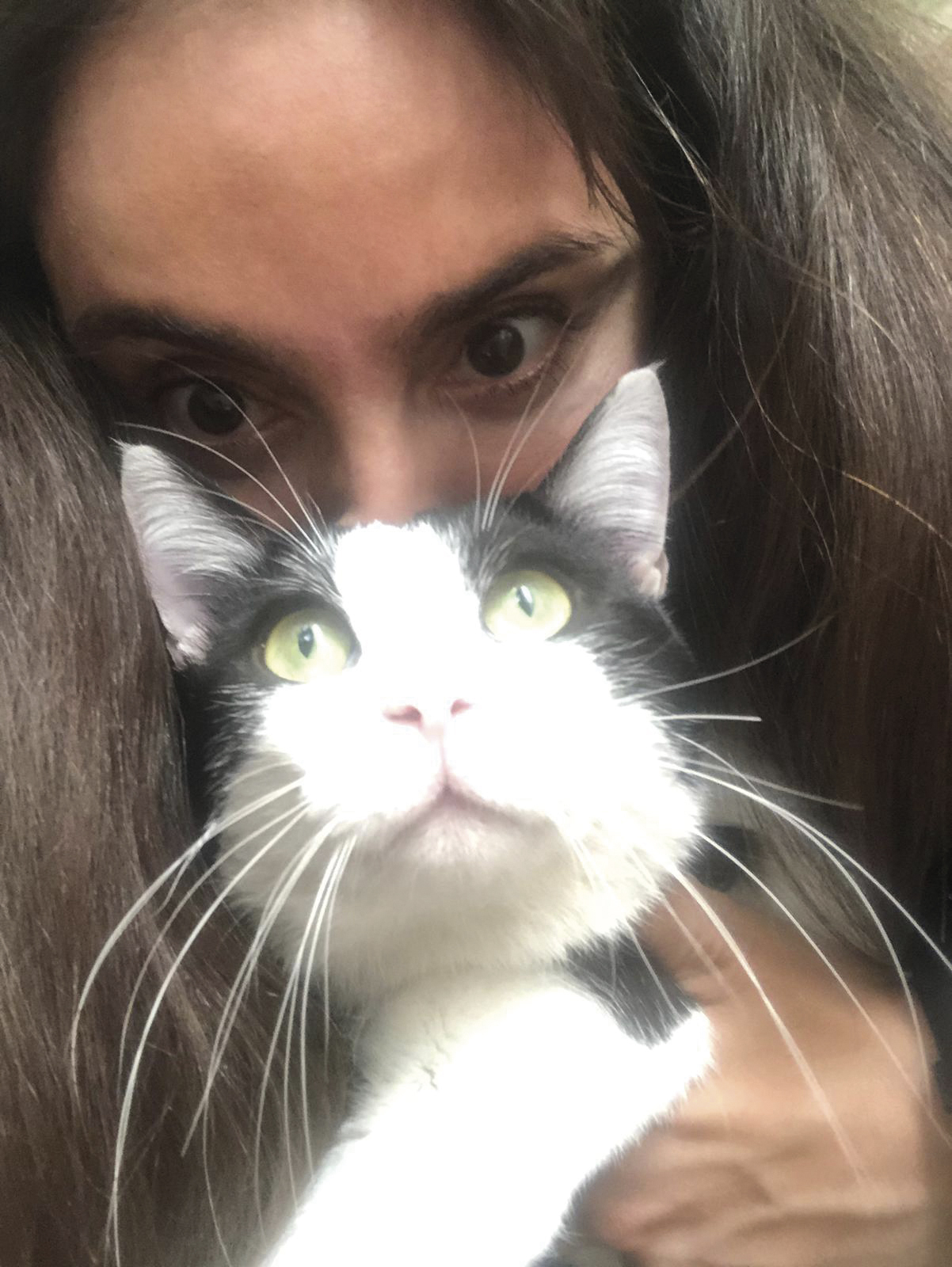 The September issue of Nargis focuses around "Environment". How in couple words would you reveal to our readers the importance of nature?
I'm sure, your readers know it themselves. Because your magazine is made with love, soul, incredible beauty. And what to advise... Rather, to share my dream: that people use less plastic packages, do not drink harmful energy drinks, care about the wildlife. Shortly, don't consume everything that is harmful to our health. Even if we can't change the world, we can always change ourselves. Human is a part of nature, protecting nature means protecting ourselves, our children, our future. By getting better, we are changing the world for the better.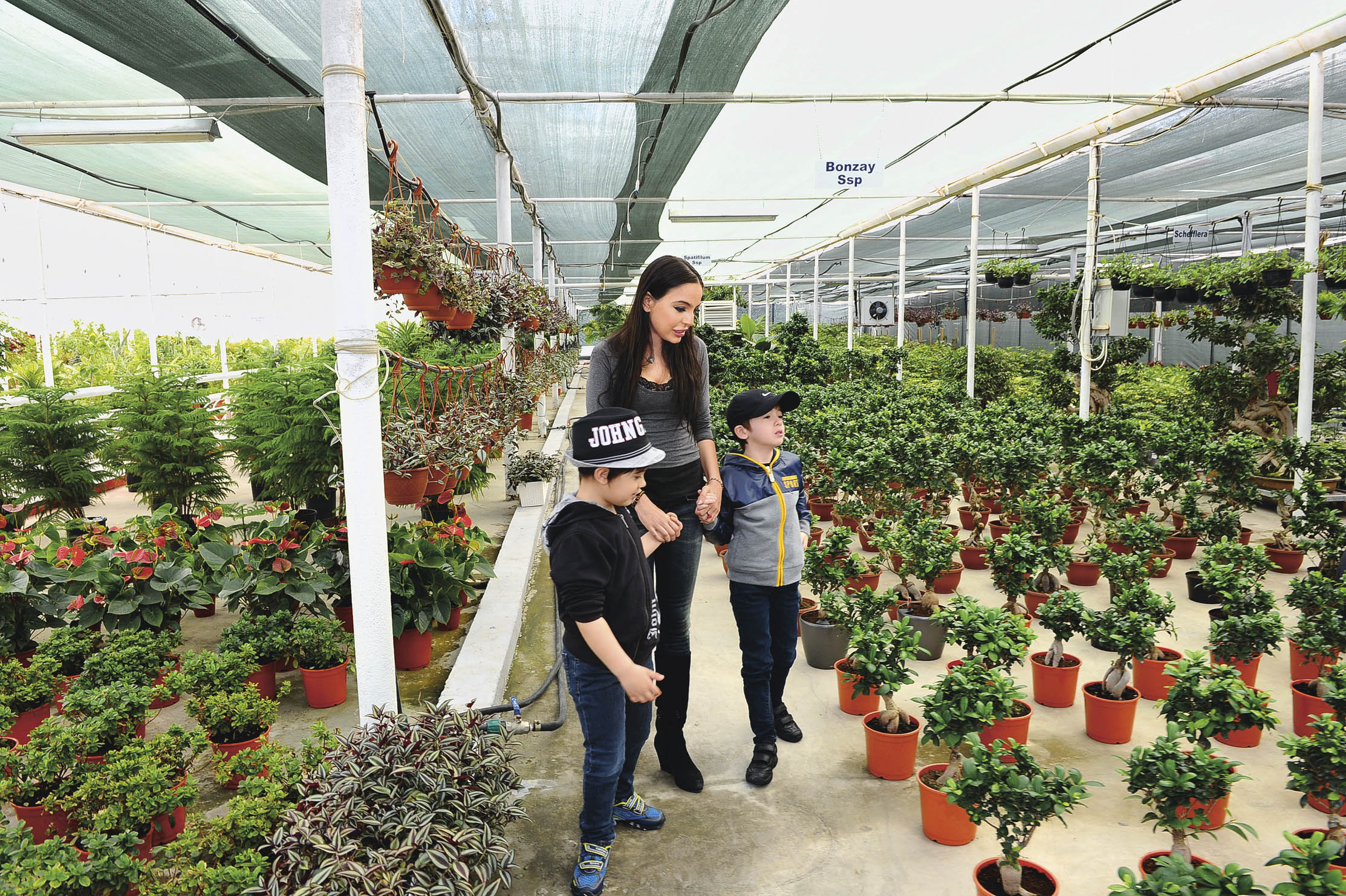 What, in your opinion, we need to teach children?
I think that, we, adults, need to learn from them. Learn sincerity, love, purity of actions, openness to the world.
Your paintings and poems are fantastic, how do you achieve it? How long does it take you to create?
I wish there was more time for creativity. But I have to share it with other, no less important errands. I find inspiration in our good deeds, help to others, in prayers, in meditation, in unity with nature. Every second of life is creativity. So I can say that, on the one hand, there is very little time left for creativity, but on the other hand, all life is creativity!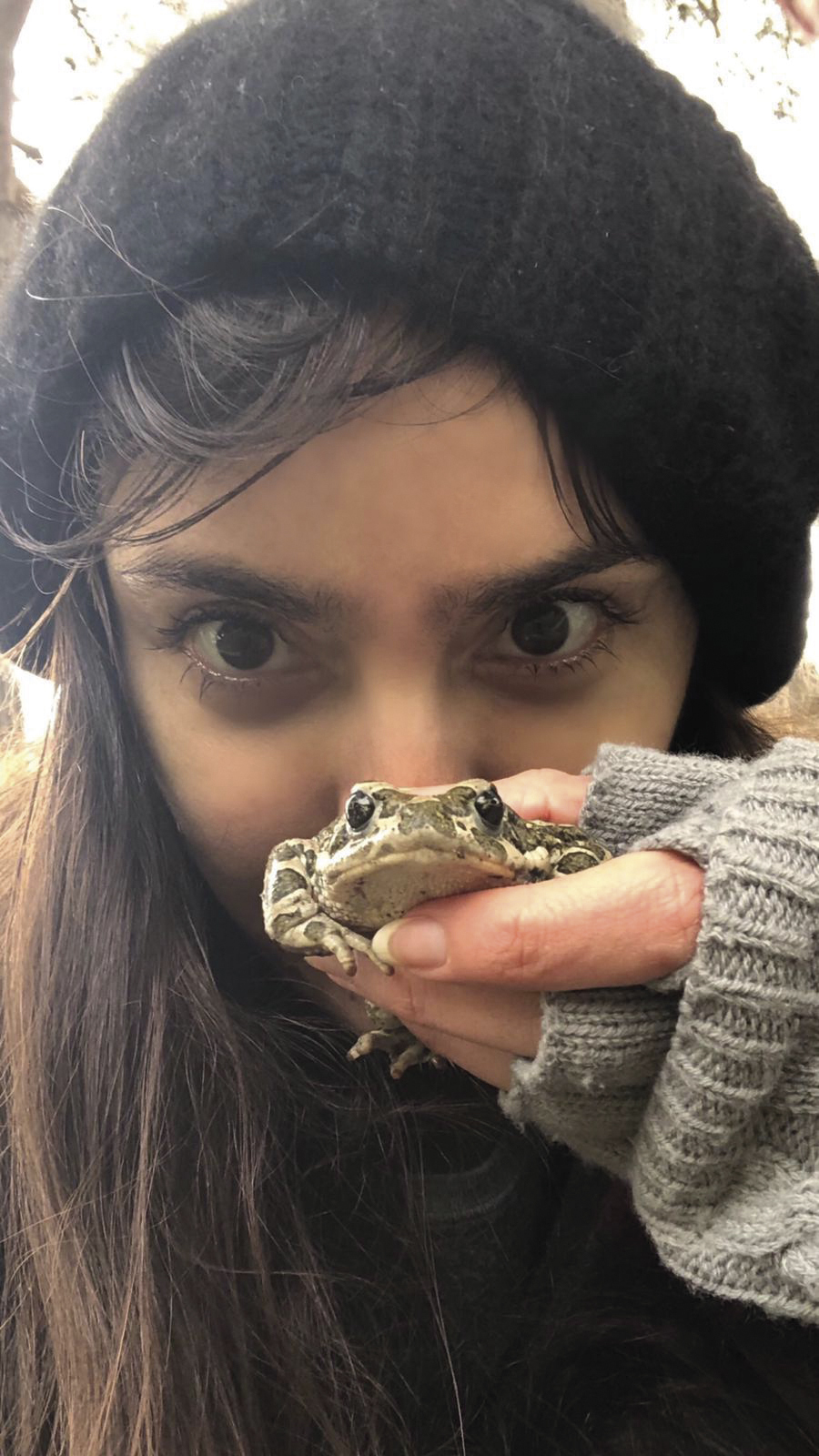 Heart-warming profile
In 2000 Leyla Aliyeva graduated school and entered the European Business School (ESB).
From 2006 to 2008 she studied magistracy at the Moscow State Institute of International Relations (MGIMO).
Until 2010 - chairman of the Azerbaijani club in MGIMO.
From May 10, 2007 - Head of Heydar Aliyev Foundation's Russia Office.
On December 19, 2007 in Moscow she presented "Baku" magazine to readers.
On May 8, 2008, she initiated the Justice for Khojaly campaign.
Since May 2008 - the General Coordinator of the O.I.C. Youth Forum for international dialogue.
Son 18 April 2009 was elected as the Chair of AYOR – the Azerbaijan Youth Organization of Russia – in April 2009.
Since 2011 Leyla Aliyeva has been the Vice-President of the Heydar Aliyev Foundation.
In July 2011 Leyla Aliyeva was awarded the Tereggi Medal for her achievements in inspiring Azerbaijanis living abroad, and bringing information about today's Azerbaijan to the attention of the wider world community.
On July 12, 2011, following Leyla Aliyeva's initiative, IDEA (International Dialogue for Environmental Action) Public Union started its activity.
In October of 2011 she launched the new English-language version of Baku Magazine in London.
In November 2011 in New York, Leyla Aliyeva was granted the "Key To Life" award – recognition of her continued involvement in humanitarian projects benefiting children.
On November 22nd 2011 Leyla Aliyeva received a special Certificate and Commendation from the United Nations.
On September 12, 2012 Leyla Aliyeva was presented with the medal "For Merits Before the Astrakhan Oblast".
On April 5, 2013 According to the Organizational Committee of International Project School Olympiad of "The Protection of Environment", Leyla Aliyeva was awarded an honorary Order "For protection of the Ecological Environment".
On 20 December 2013, she was awarded the Saint Princess Olga Medal of the 3rd degree and the medal "For Services to Volgograd Region".
In May of 2015, Mrs Leyla Aliyeva was awarded the title of Goodwill Ambassador by the Food & Agriculture Organisation of the United Nations – for her role in the fight against hunger, and her achievements in goals including food security, increased performance in the fields of agriculture, forestry and fisheries, and the creation of healthy systems of food.
On 20 October 2015, she was awarded Russian Federation's "Pushkin" Medal. On 4 November 2015, at a reception in honour of the People's Unity Day, Russian President Vladimir Putin presented the "Pushkin" Medal to Leyla Aliyeva.
*The material was published in the 63rd issue.