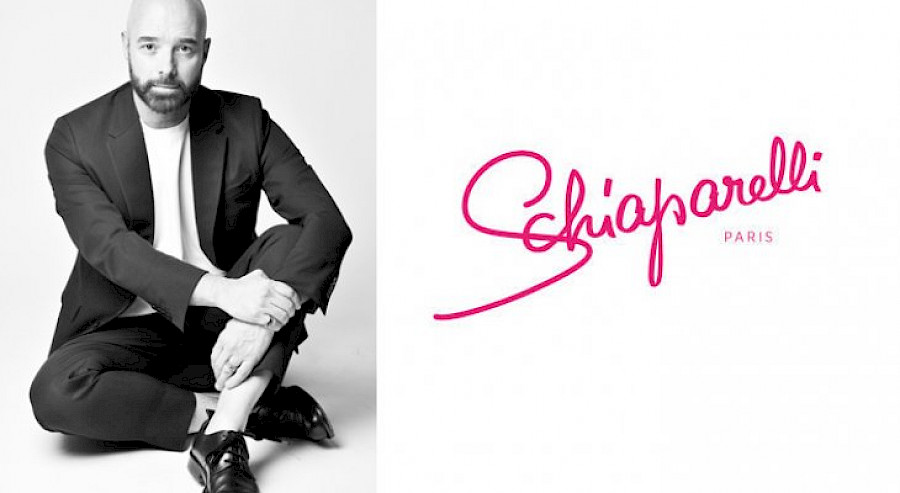 HE HAS DREAMT OF WORKING IN THE FASHION INDUSTRY SINCE HIS CHILDHOOD. SINGLE VOGUE SAMPLE FROM A NEWS STAND, LOCATED NEAR HIS HOUSE WAS REAL TREASURE IN HIS CHILD'S HANDS DURING ANALOGUE EPOCH AND DISCLOSED THE WHOLE WORLD. AND NOW THOUGH HE IS A SLIGHTLY OVER 50, NEVERTHELESS, HE IS YOUNG IN HIS MIND, THIS CHARMING BRETON, MASTERLY BALANCING BETWEEN PAST AND FUTURE. BERTRAND GUYON IS THE AUTHOR OF A NEW CHAPTER IN THE HISTORY OF SCHIAPARELLI BRAND.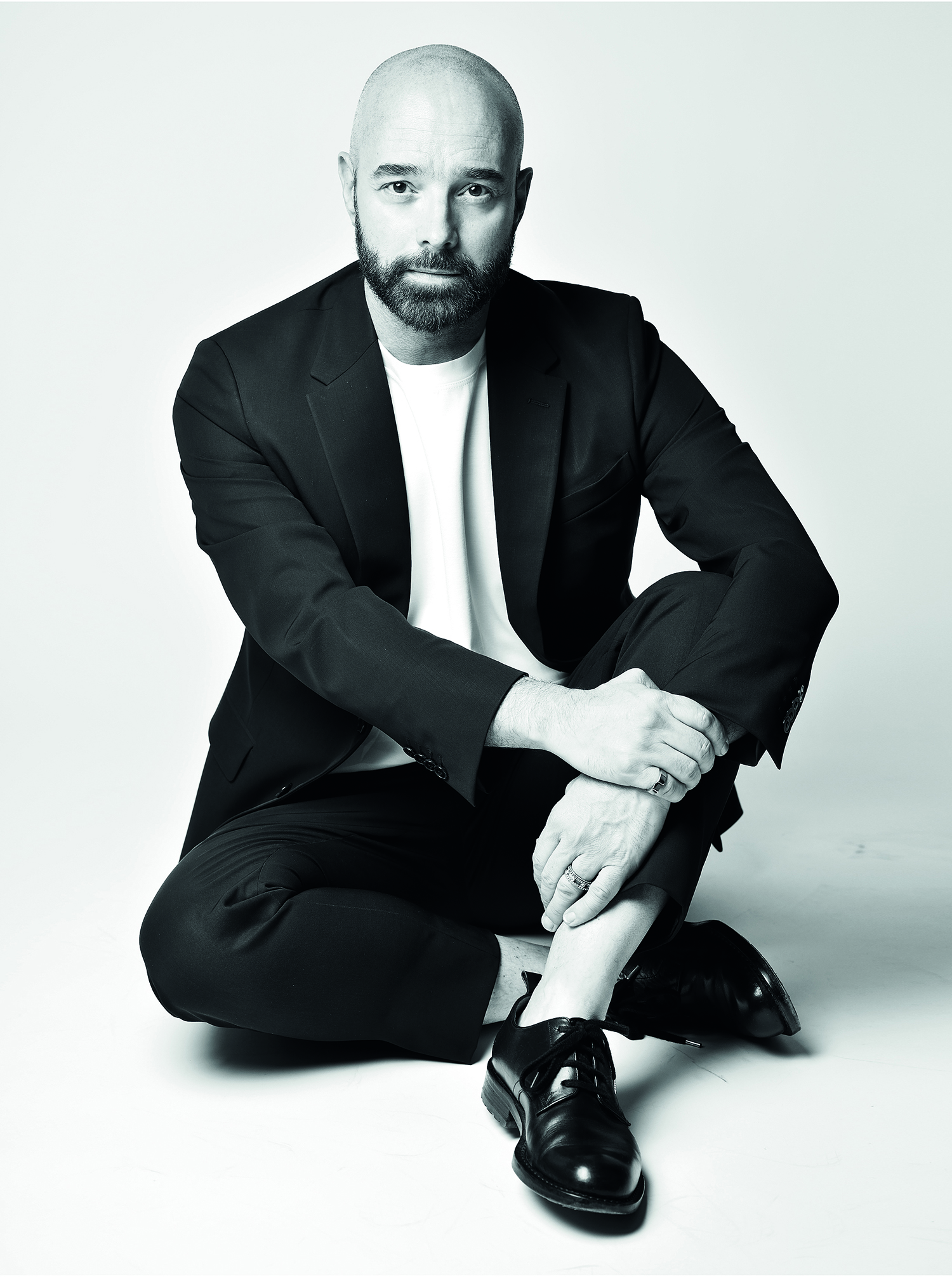 How did you find yourself in Schiaparelli?
I was happy, in the right place and did not search any other house, however, I have to admit to you, and I did not let this new House out of my sight.  The call incoming from that house, turned out to be a real surprise, I did not expect that at all, but I was proud and I was touched. Additionally, I thought the point arrived for me not to miss a good chance!
Some time ago you told, that you didn't know much about Elza Schiaparelli prior to joining to her House in April 2015. Has your vision changed significantly for the last three years?
Yes, my knowledge about Schiaparelli was limited, I acknowledged that. However, I would never imagine working here!
Though we have just recollected the sixth collection in my memory, nevertheless, time flashed by. Much has changed: I do not discover this House for myself anymore, as I feel here homey. I express respect to Elza Schiaparelli's heritage and I try to be honest to myself. First of all, this project is about Schiaparelli and not about me.
Especially, I am proud that my collections have good women's response season after season. I realize that my present approach to Schiaparelli differs slightly from approach I have come with.
I distance myself from the historical past, with aim to pay more attention to reality, which is fluid, light, however, at the same time strained and increasingly challenging. During first seasons the essence of the task was not yet clear, now I demand more and more from myself.
Elza Schiaparelli has definitely imparted to me her craving for freedom, freedom of expression, freedom of spirit...She was really independent. It is reflected in her life style. She achieved everything herself, nobody assisted her. Her art and her fashion are impregnated with freedom. She worked with people,, she wished to work without restricting herself. That was real work for her: she wanted to dress women and created not fancy dresses, but authentic clothes. It also refers to those original models, which came to the sight, as a result of collaboration with artists. By the way, the same I may state about Christian Lacroix, I cooperated with him for 11 years: He was also quite free to create couturier collections. Not every designer may be mentioned in such way!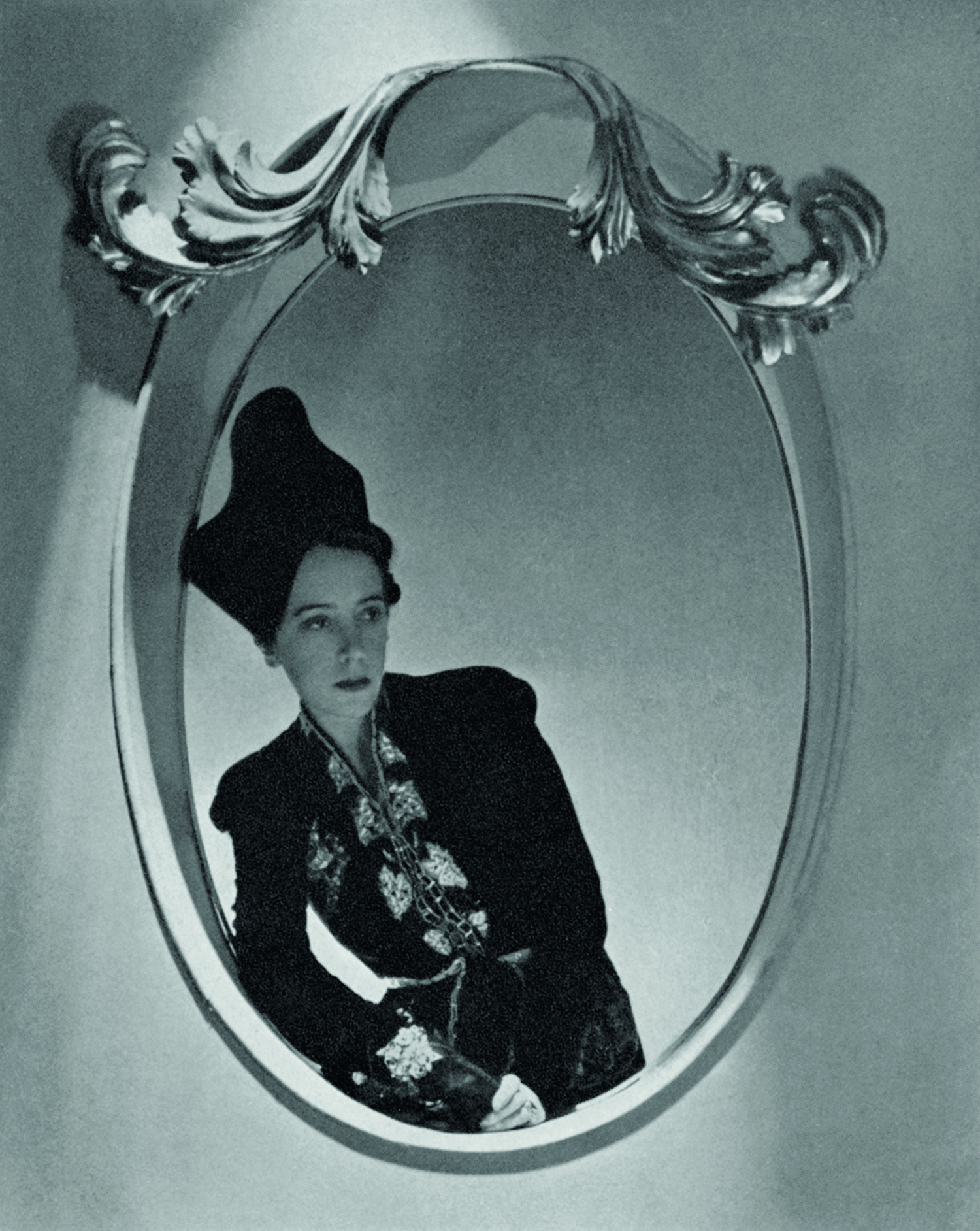 It appears, no taboo existed for Madame Schiaparelli. And what about you?
It is necessary to envisage, that some issues may not be considered without risk of coming under fire of critics, provoking polemics. It is rather safe and reasonable not to touch them.
As for Elza Schiaparelli... I presume, she has restrictions too. She was grand bourgeois. She had distinct representations about things, she had her own principles. The education she received, her family and that conservative social environment, she grew in, left imprint on her. I am sure, for example, she was strict with her daughter and granddaughters. This has been perceived approximately starting from 50. Probably, something wasn't allowed to mention about and to do in her family. And at the same time, she was free in soul, independent, emancipated, as a woman, who lived fully enjoying her life, in an interval between two world wars.
If you had possibility to talk personally with Elza Schiaparelli, what would you ask her?
It is difficult to say something...I have a lot of her portraits in my office. Sometimes catching her glance on me, I start involuntarily pondering: what would she think about the modern world and the female principle in it? Perhaps, she would dislike my activity all in all, we belong to different generations. She was a woman, and I am a man. She was an independent and a courageous person, which was specific for women of that period and, as for me, I am from different  epoch.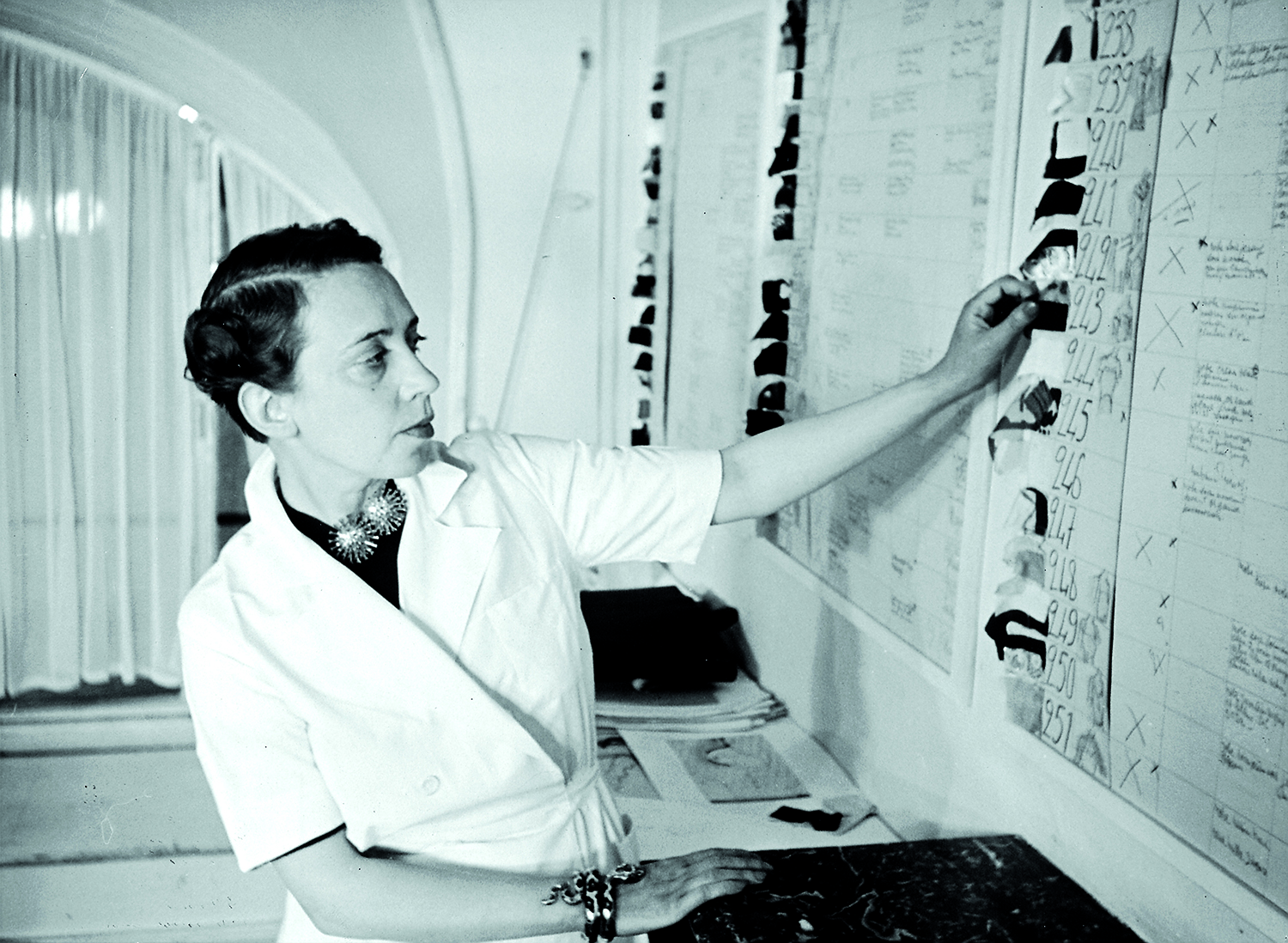 Schiaparelli's story started during hard times. And as Madam stated, «fashion always rages during the hard times». And hence you are inventing Schiaparelli anew, but quite in different context. How is that generally possible?
Whatever we do, isn't looking back, this is an attempt to interpret Schiaparelli's soul maximally close to the modern world's language. To tell the truth, I am not particularly, fond of an idea of «inventing something anew»: these words are too jade. I do not invent Schiaparelli, to state in such manner would seem too pretentious. What I do, I attempt inhaling a new life by means of collections, bearing Schiaparelli's name, by preserving atmosphere and soul of the House, however, by adapting it to our contemporary days. To compensate between respect to iconic House with its overwhelming heritage and history, only few persons beyond fashionable world and modernity limits know about this.
What is Schiaparelli without surrealism?
This is a steady association, though actually, as a matter of fact, Elza Schiaparelli has created just several things, which may be regarded, as a nod towards surrealism. Yes, her collaboration with Dali and others was magnificent, yet still, this is too simplified definition. As though people lack epithets for description of her activity, that is why, they restrict all to «surrealism» even wherever it is not present! Though the collection of this season has not been quite inspired by surrealism, many pressmen have depicted it in such manner. It is even amusing. If one wishes searching surrealism, then it is mostly about the way we play with codes specific to House, similar to pierced heart or lock. However, this is only a small part of collection. I hope to put aside stereotypes, which surround Schiaparelli. I wish to introduce dynamics, new insight to this legendary name.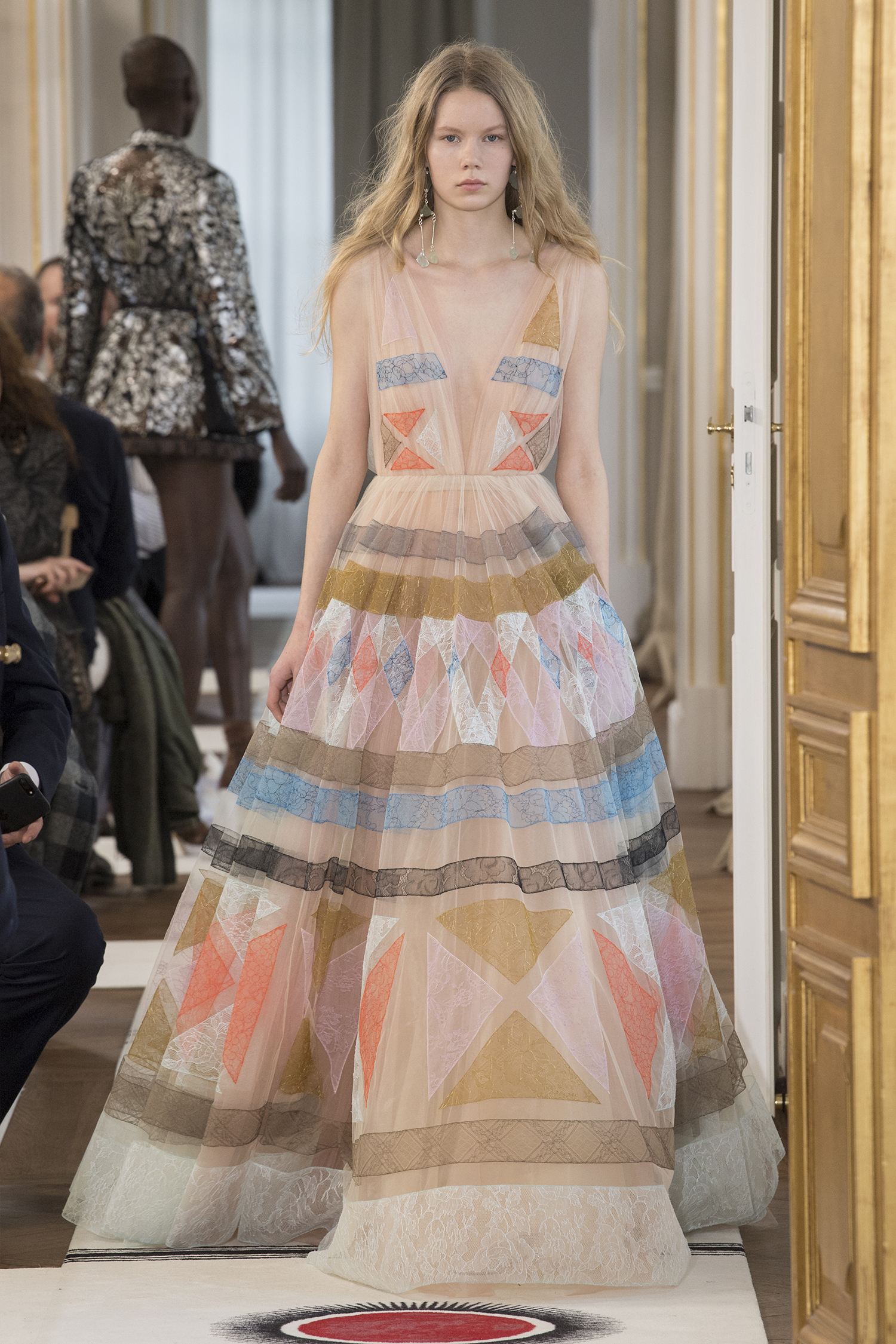 How is it perceived to continue activity, which started almost one hundred years ago?
As a matter of fact, you hardly ponder on this, otherwise such pressure would be simply unbearable.
Perhaps, that is exactly, what I did not realize up to the end, when I turned my steps to Schiaparelli. But that is considered, as a challenge!
Do you agree that everything new is well forgotten old?
Each time is perceived specifically. For example, presently, nineties and noughties are trendy, but they get back to these years not for copying, but for processing. And there are still a lot of details we are facing for "rediscover". The same things happen in art: it is never done for the second time. The thing we haven't encountered for a long time is a powerful cultural shift, which generates completely new thinking.
It seems, the last such shift took places in sixties.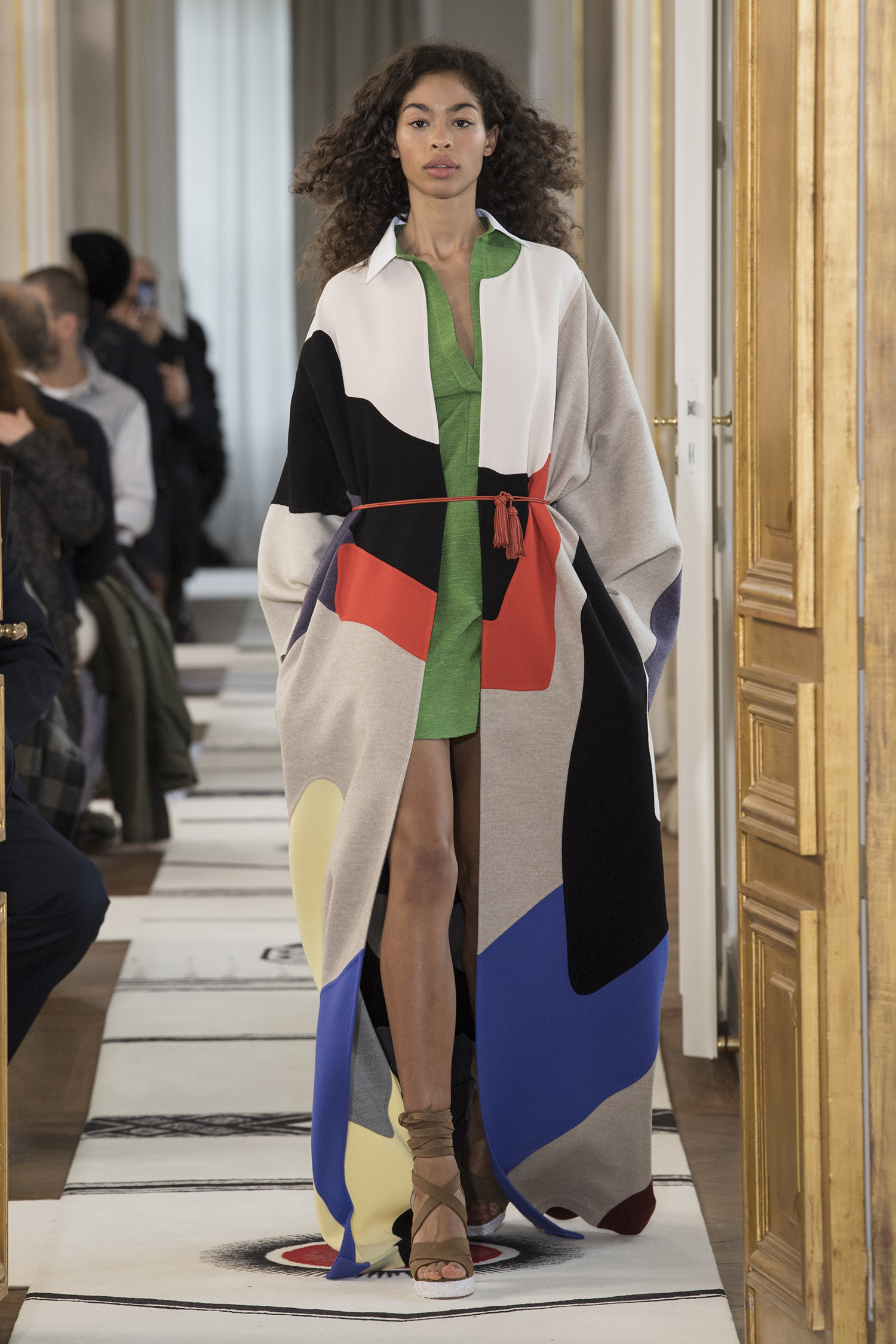 You worked your way to Schiaparelli in 2015 and during the same year Li Edelcoort published her manifesto «Anti-fashion», with her statement, that fashion became a parody to previous activities, and she called one of reasons of fashion-industry's dogmatic state due to casting glance back to the XX  century. It is worthwhile agreeing with her?
 I respect Edelcoort very much, however I don't think continuously complaining or attacking fashion, as a wise act: this is an industry, providing many people with work all over the world. Yes, it is a rigid system, however, one may always find the way to express himself and find his own approach! Rates are violent, that is true. Many people state, that there are too many shows, too many fashion weeks... But after all nobody proposed something better, even in an age of social media! All in all, the best way to present a new collection is show. This is a particular point, when everything such, as clothes, models, their hair style, make-up and music come together to form a single picture in eyes of visitors...This is more than simple demonstration of clothes! Certainly, not all shows are equally good. But they are necessary for new brands, new designers to show up and for press and then clientele to recognize them.
Tell us about textile - about your preferences and suppliers.
I love light fabric, like silk chiffon and besides, closely woven fabric, for example, woolen one. All our fabrics and materials are exclusive during this season. I adore working with craftsmen, possessing unbelievable know-how and talents. Besides, I like our ability to memorialize unique craft skills and traditions, which is from Lesage masters up to less known, nevertheless creating unordinary things. We are creating jointly, which is not manageable individually. Actually, haute couture is connected with craftsmanship and combination of different abilities. One of the most amazing techniques applied for collection development during this season is knitting of fabric from a nylon yarn by garnishing with Swarovski beads. We found a weaver, knitting a nylon dress with a bead on each stitch and magnificent tartain was produced. It takes us back to the Elizabeth epoch of England, which has served for us, as one of sources for inspiration during this season. This single cocktail dress combined weaver's technique, multi-colored Swarovski crystals, studio work and our view on couturier collection.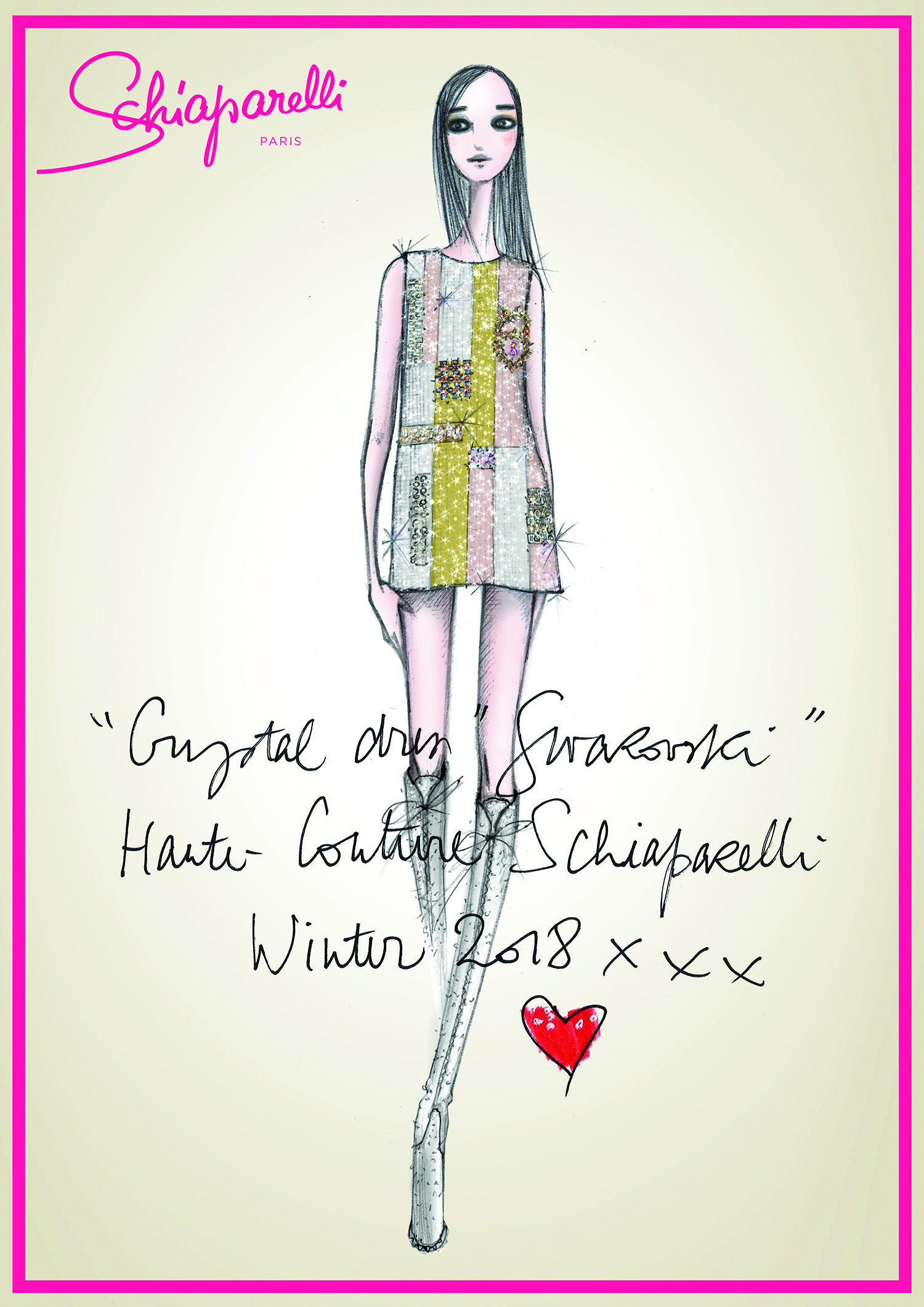 Couture is generally structured on base of collaborations.  Everyone introduces his talent, his view, perspective and perception and eventually something new is generated, much more beautiful, in contrary to one person creation.
Whole this season was experimental one, including application of raw materials and even plastic bags, similar to a grocery shop: we cut them into strips and weaved with raffia and feathers, by having created precious couturier cape. The usual became unusual and this is very close to "Schiaparelli" way.
Fashion is too changeable. It is likely, to go in line with it, is hard row to hoe
In this sense, couture functions in different manner. It is some kind of national heritage. The key aspect here is that very unique know-how. Additionally, this is actual business, creating working places beyond brand too. This is above simplified image of the French first class: couturier influences actually on society and economy. This is both actual and important presently, like never before, as it helps preserving many crafts, which could disappear, if it wasn't for couture. All these remarkable persons, creating embroideries, working with feathers or horse hair, manually knitting crochet work with such high professionalism and ingenuity, they would not simply be available, that is beauty of  couture!
Haute couture gets more actual one, as each thing in it is like prototype, original laboratory of ideas. Haute couture means freedom of creation of genuinely unique specimens. It is generally inherent to human culture: couture may be found as in Africa, so in South America... When you observe dazzling dresses in photos of remote or isolated tribes, the work, reflecting headdresses, embroidered with decorated feathers, fancy clothes etc., all this is another form of haute couture.
We should realize that all this may vanish one fine day, as was the case in many corners of the Earth: now, wherever you tread your path, people wear the same ... Haute couture is an act of permanency.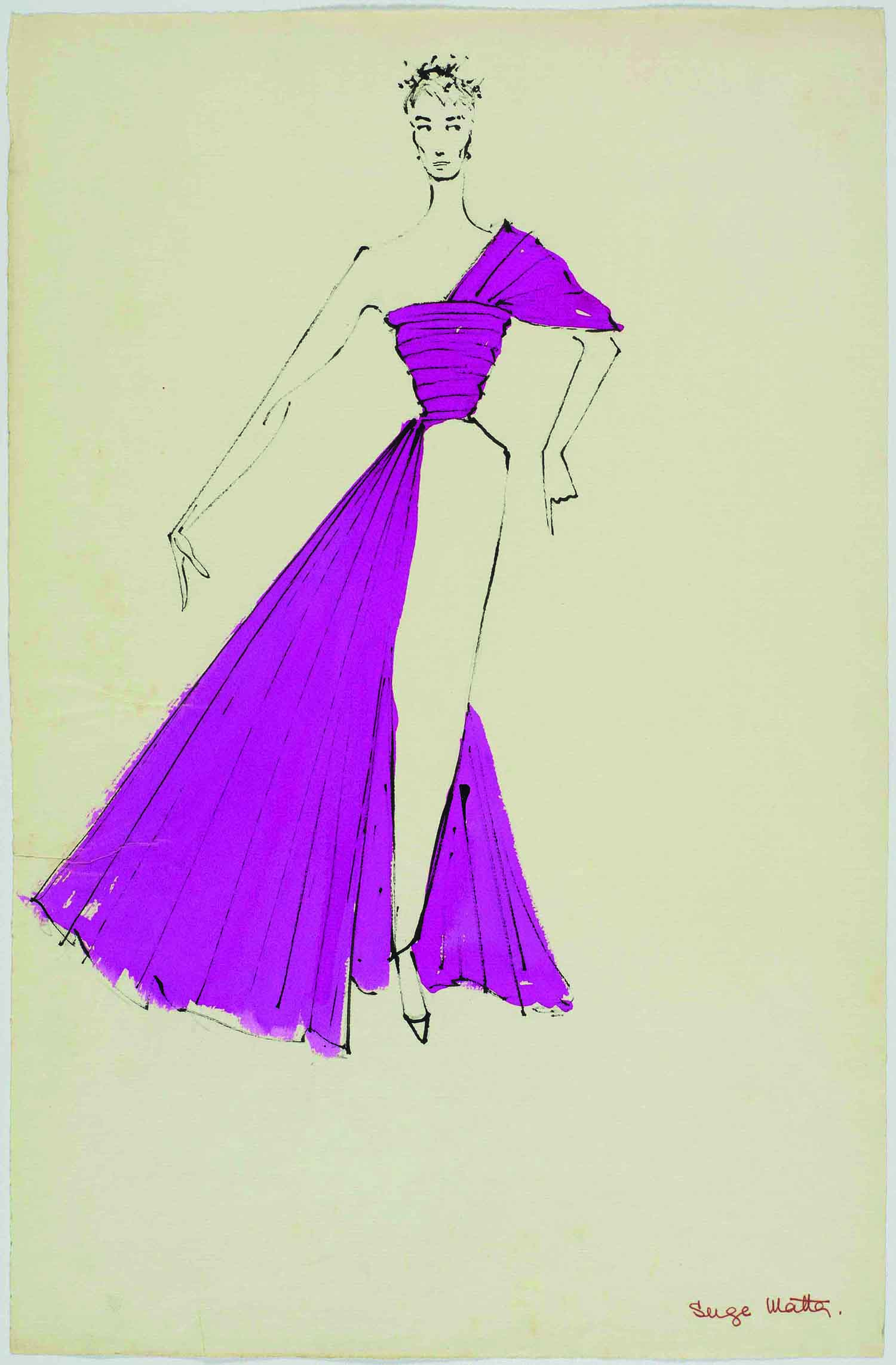 Madam never taught to fit dress to figure, but to work over body, that it would fit into a dress. Do you agree with her?
As far as I understand she acted, namely, vice versa.
It is evident, that dress should fit to figure, technically, there is no any other option. When you look through archives,  you see, to what extent cutting out and fit were complex, then you understand that it is sustained on the whole research of fabric behavior over dress form or model. Certain stitches, details are arranged in strictly defined places, demonstrating her precise dressing according to figure. Besides, there were no sketches, they used to appear already with back date, after a presentation of pattern. Probably, with this phrase she wished to impart, that dress should fit to person, should underline woman's individuality, and should make her look and feel beautiful.
INTERVIEW BY SONA NASIBOVA PHOTO PRESS MATERIALS