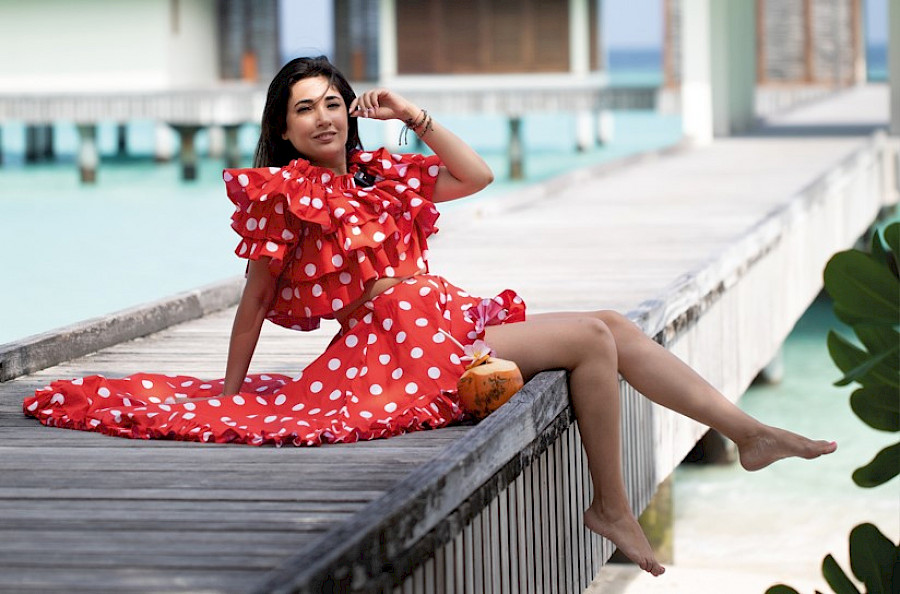 After bright crowded Christmas fairs we decided to slow down and escape from the winter cold and sad January sky into a real paradise on Earth – Maldives! Our traveler – the responsible editor Leila Sultanzade did not limit herself to passive rest on snow-white sand and contemplation of turquoise ocean smooth surface. She did surfing, trained her sense of balance on SUP yoga, dived to the very bottom of the ocean on a submarine... Watching all this is a huge pleasure!
This paradise issue happened thanks to the sponsors who became our loyal friends on all trips! As always, care for the comfort and safety of our traveler we have entrusted to the PASHA Travel team. And the long flight was not so tedious, because still at the airport thanks to the high-speed Internet from Azercell literally in just one click she managed to download two applications Zvuk and Bookmate, which did not let get bored. By paying everywhere with the magic card PASHA Bank Miles & Smiles, Leila did not only got rid of the cash trouble, but also gained miles on every transaction!
Watch and travel with Nargis!
Love,