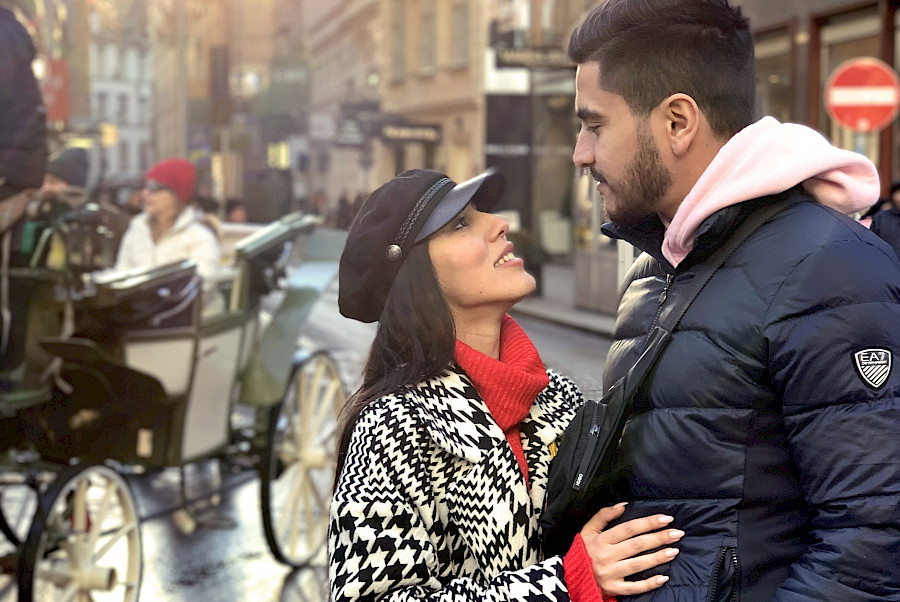 Christmas in Europe is the main family holiday. Our next travellers Fidan and Ramin Aliyevs have made a family voyage to the most beautiful cities of Europe – Vienna and Prague – to experience the magic of Christmas fairs, to skate, to drink Glühwein, to try candied nuts and fried chestnuts. And as prices on Christmas Eve skyrocket, Fidan and Ramin decided to find out how much tourists cost little joys at this time of the year – and shared their observations with us.
The fairytale came true thanks to our kind wizards: the PASHA Travel team, which protected travellers of Travel blog Love, Nargis from unpleasant adventures, allowing to fully relax and enjoy the trip; Azercell roaming, thanks to which Fidan and Ramin shared all the joyful moments with friends in real time; and the PASHA Bank team, which helped not to waste precious time on paper bills. Moreover, in addition to pleasant memories and atmospheric photos, our heroes received a valuable gift – miles gained simply by using the PASHA Bank Miles & Smiles card.
Are you ready to find out why Vienna and Prague are so popular among millions of people around the world on Christmas Eve? Watch and travel with us!
Love,