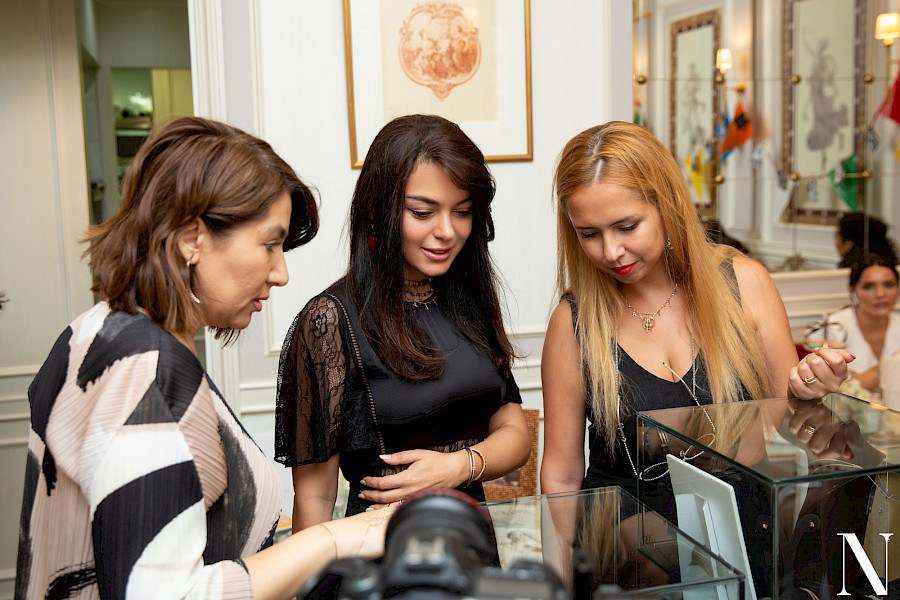 On June 25 a cozy tea party took place in the fantastic and dolly atmosphere of the French confectionery Ladurée organized by NARGIS and Bee Goddess jewelry house.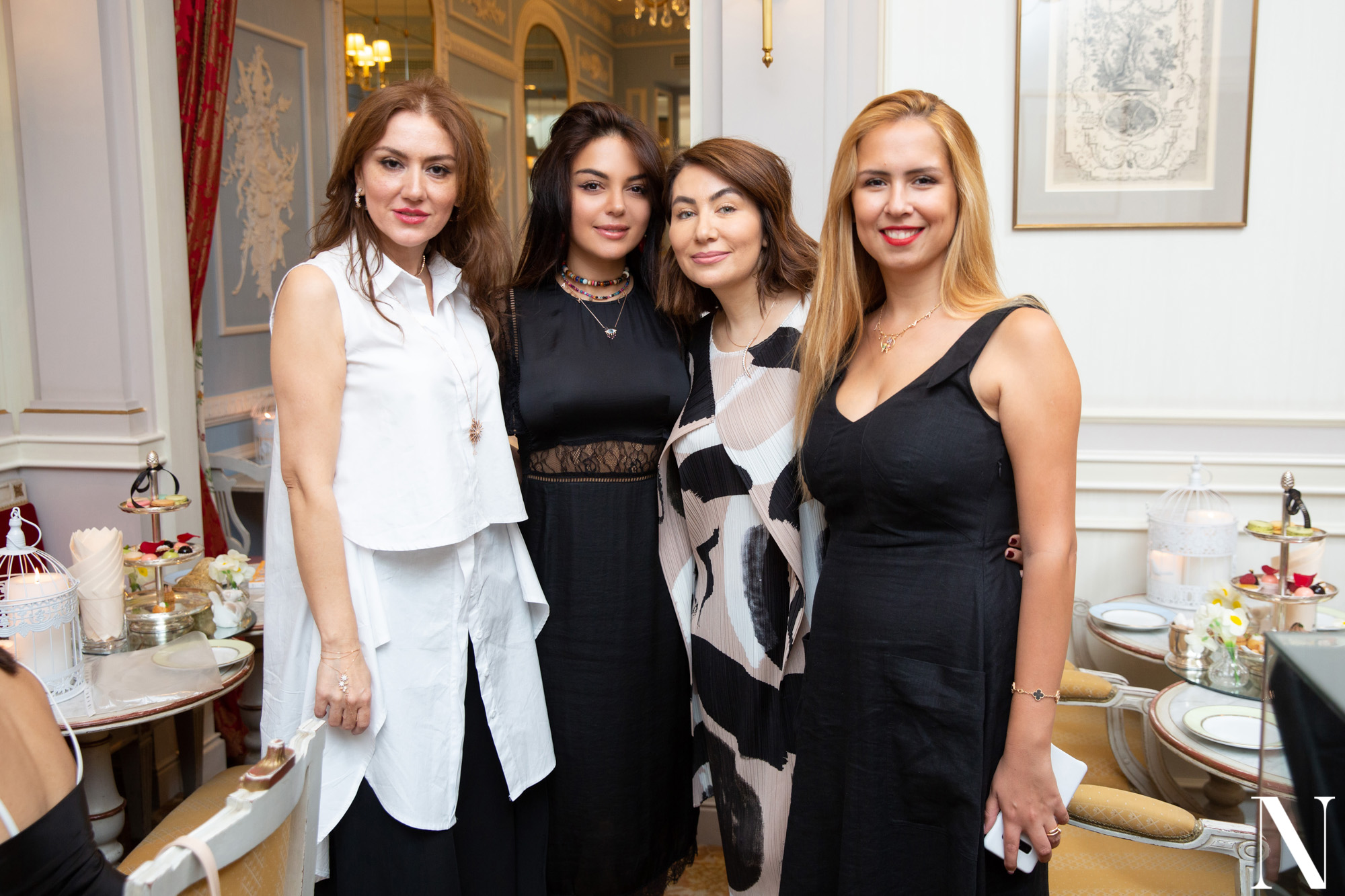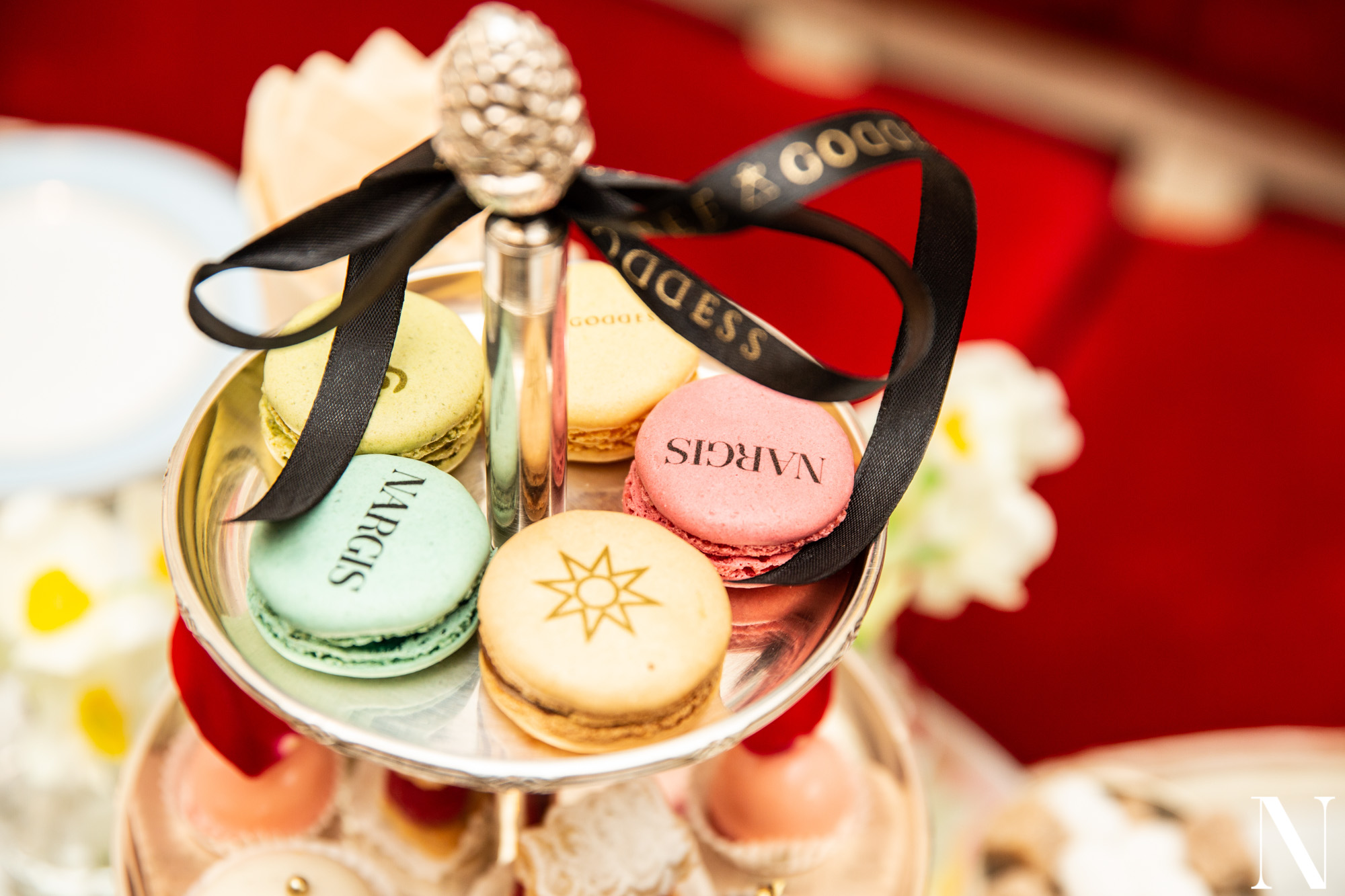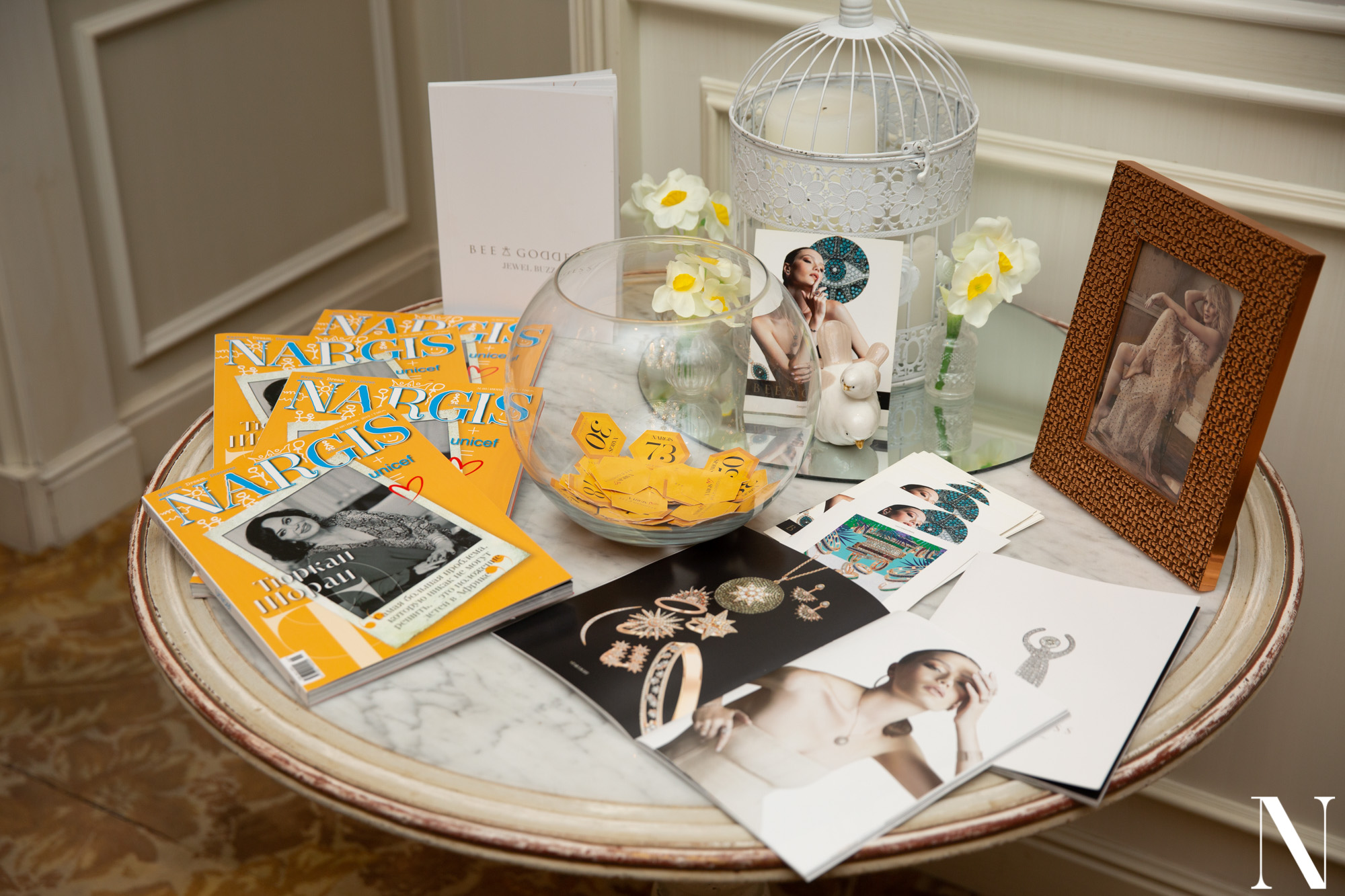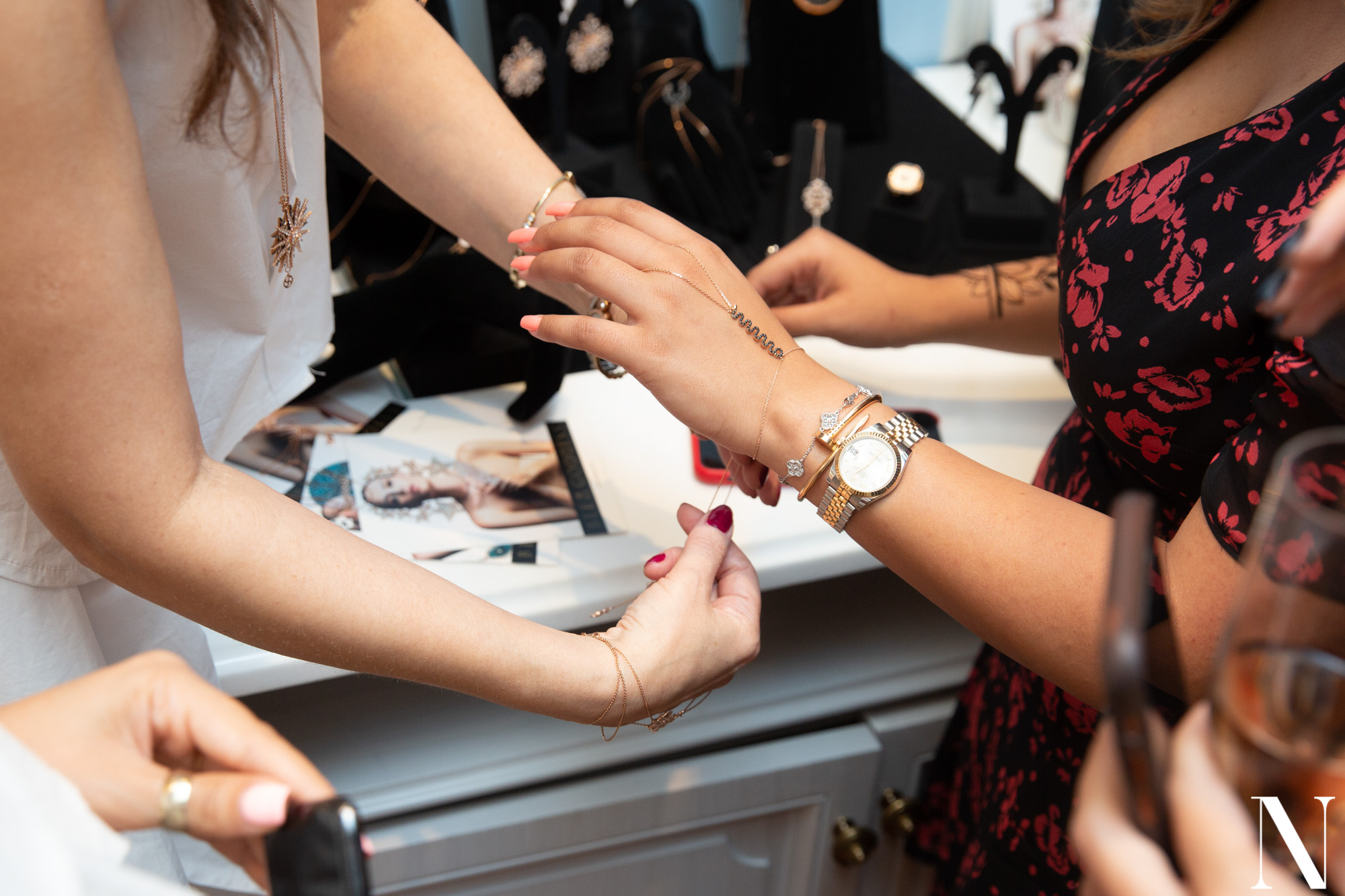 Editor-in-chief of Nargis magazine Ulviya Makhmudova, who took active part in the tea party, acted as the event's ideological conceptor, chatted with each guest and got acquainted with jewelry by Bee Goddess.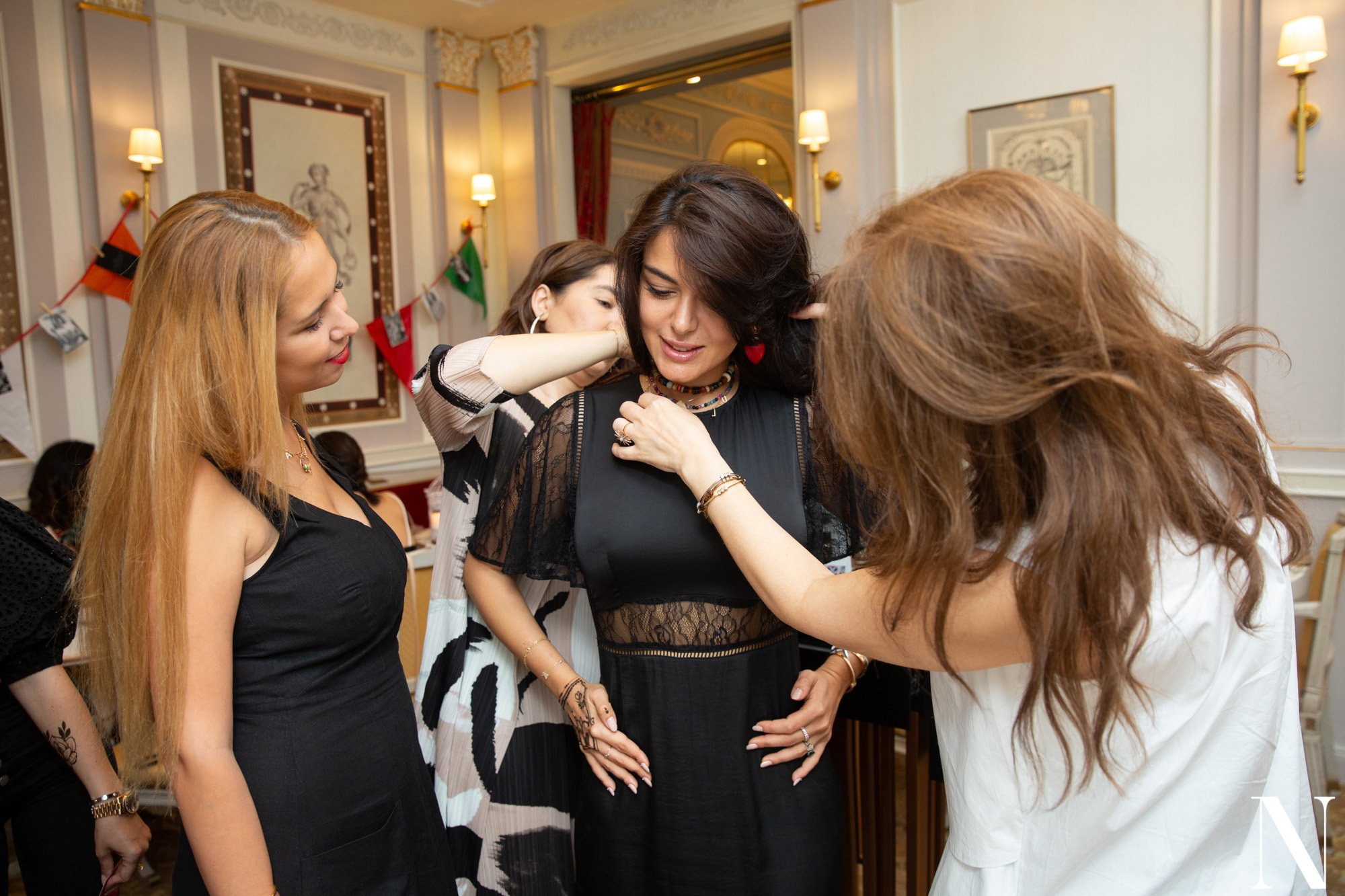 Guests had a nice live music coming: from hot Spanish melodies to the most romantic slow motives, exquisite aperitif, French desserts selection, hot and cold drinks, surprises and extraordinary gifts.
At two corners of the candy store there were interesting creative acitivites for girls: drawing of any desirable pattern with henna, and a sketch-portait.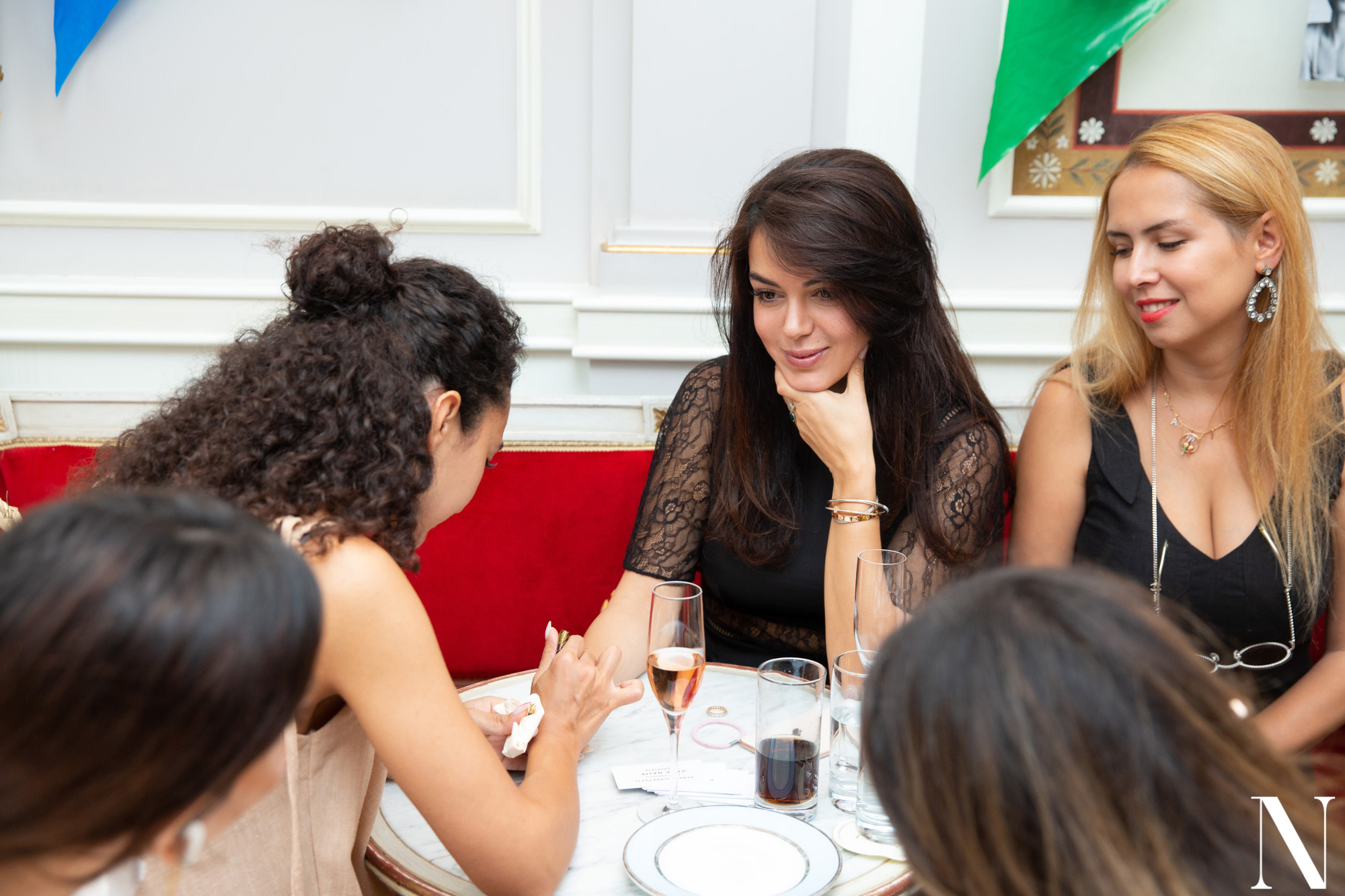 The draw of the jewelry from Bee Goddess became the culmination of a pleasant daytime tea party. The lucky winner got a diamond pendant with the symbol of Artemis.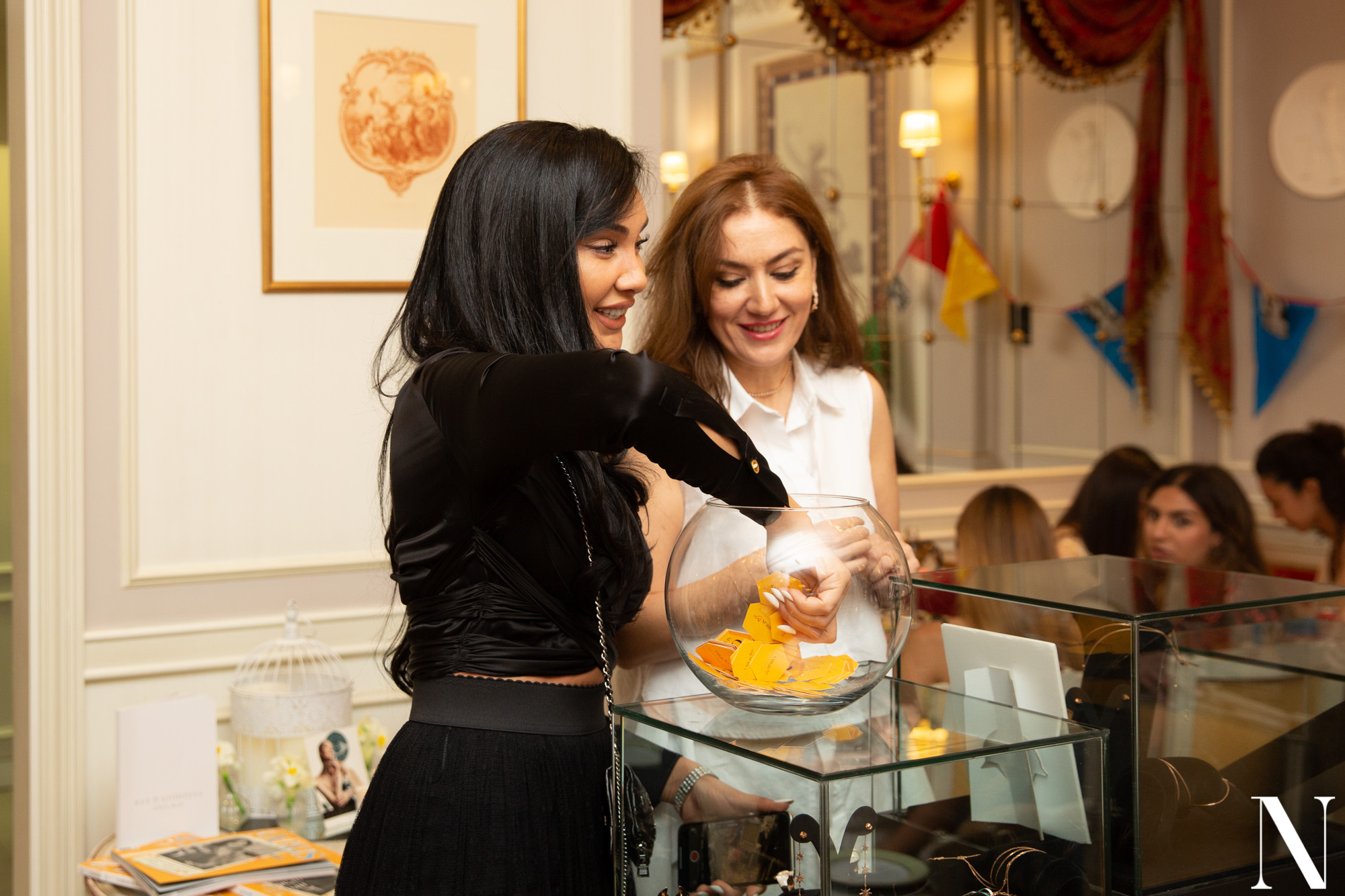 The founder of the world famous diamond jewelry brand in Baku Nigar Abbasbeyli thanked the editorial office of NARGIS magazine for help and support in the organization of event and told about the history of brand's making which exists already 15 years. Each jewelry carries in itself a certain meaning, reflecting the personality and inner world of its owner. They show positivity, a call for love, kindness, sincerity and self-confidence. This jewelry is for the women with own vision of life following the destined path and achieving goals thanks to their inner power.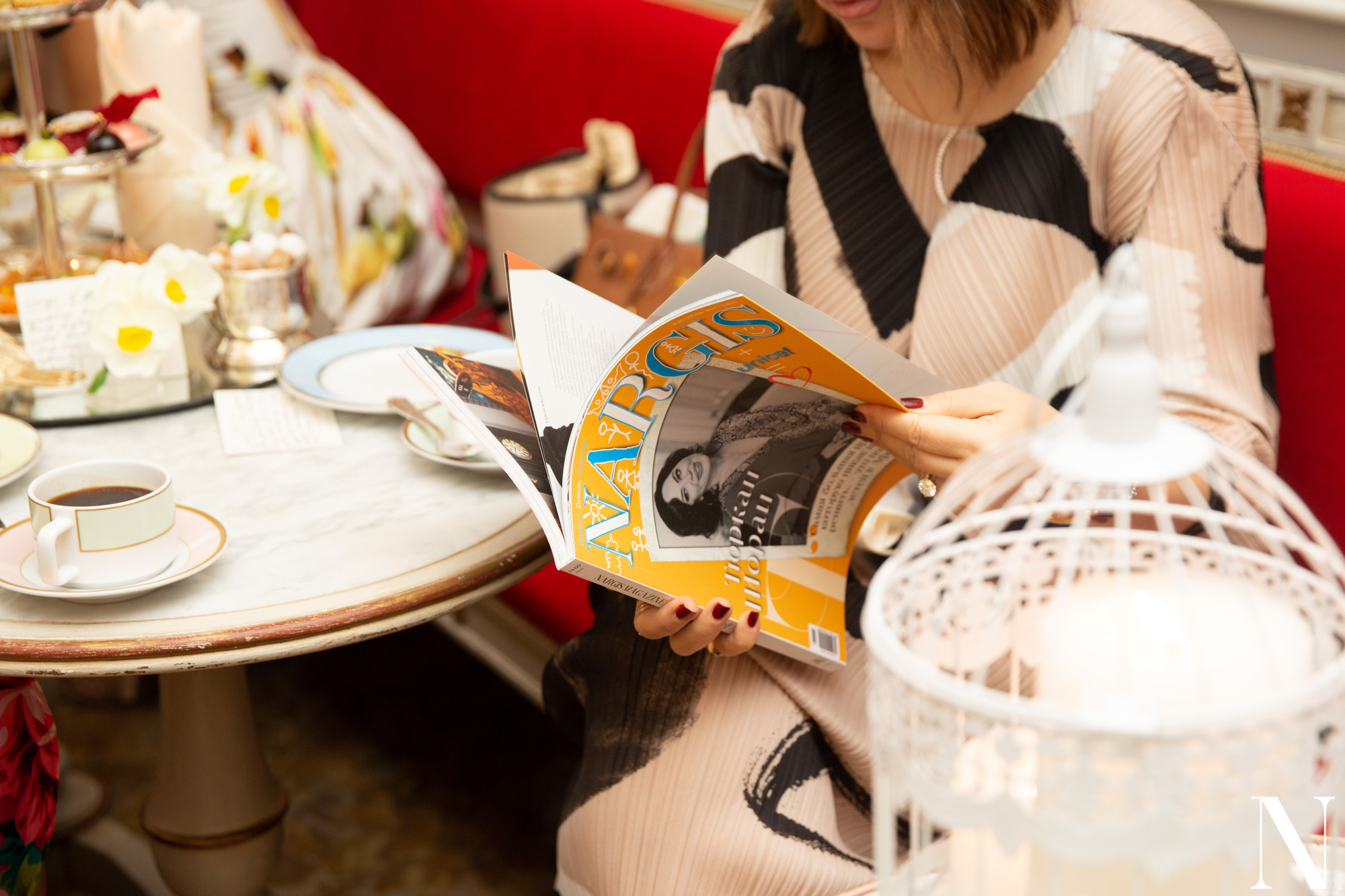 Among jewelry fans by Bee Goddess are such famous women as Cate Blanchett, Madonna, Rihanna, Kylie Minogue, Rita Ora and many other world divas.
Photo by Parviz Gasimzade
Video by Ruslan Gorbunov