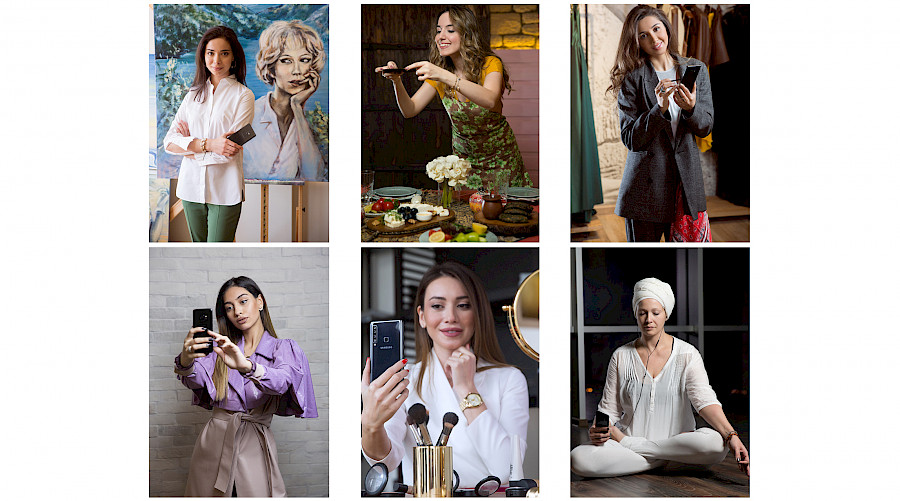 The secret of successful women lies in their creativity, in the way they juggle their time to make it and how they find thousands of opportunities and invent a hundred ways to achieve their goals. They weight each word, value people and know the importance of always staying in form. They are #SMARTWOMEN – and they choose the best for themselves.

For a successful person in the big city, with its network of acquaintances and series of strategic decisions, one of the most important aspects is a gadget with help of which you can go through fire and water!
Heroines of the final video of the Nargis x Samsung co-project are artist Tamilla Gasanova (
@tamillaart
), food blogger Ila Mamedova (
@ilyamamedova
), fashion designer Nigar Alizadeh (
@moji.boo
), fashion-blogger Jamila Alekberova (
@jvmilya
), beauty blogger Lala Akhmedova (
@eh_laleh
) and yoga instructor Sabina Shahi (
@sabishahi
).