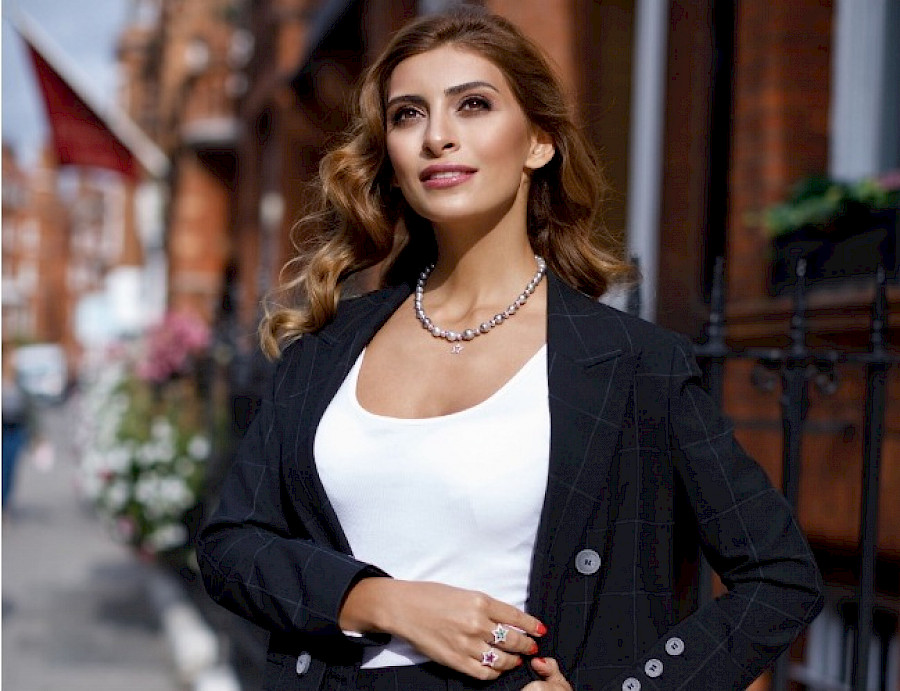 Jewelry of this Azerbaijani brand may be seen on the London Fashion week. They get in the wishlists of such credible editions as Vogue and Harper's Bazaar. What is their secret? The founder of NARMEEN brand told us about magic of natural stones, sources of inspiration and much more.
How did the idea of opening a jewelry brand appear?
I always liked accessories more, than clothes, I loved to pay attention to details. Besides, I love stones very much. Natural stones, in my opinion, possess a certain power, and each stone throughout history symbolized something. For example, Indians used lapis lazuli for cleaning out the negative energy from the aura. This "celestial stone" took away anxiety. In medieval Europe, people believed that carrying lapis lazuli with yourself could make the most fantastic dreams come true. In a word, this stone was for those who were not afraid to show their feelings, it as much as possible unlock the energy of the person who carries it. And there is a lot of such stones, each of them with its history. I was always fond of stones, but it was not so feasible to buy them. I began to try to create small pieces of jewelry with stones which I found and purchased in one piece and small sizes, began to do sketches on paper. So just like that, a couple of my first products came out, which made my first Jahan collection.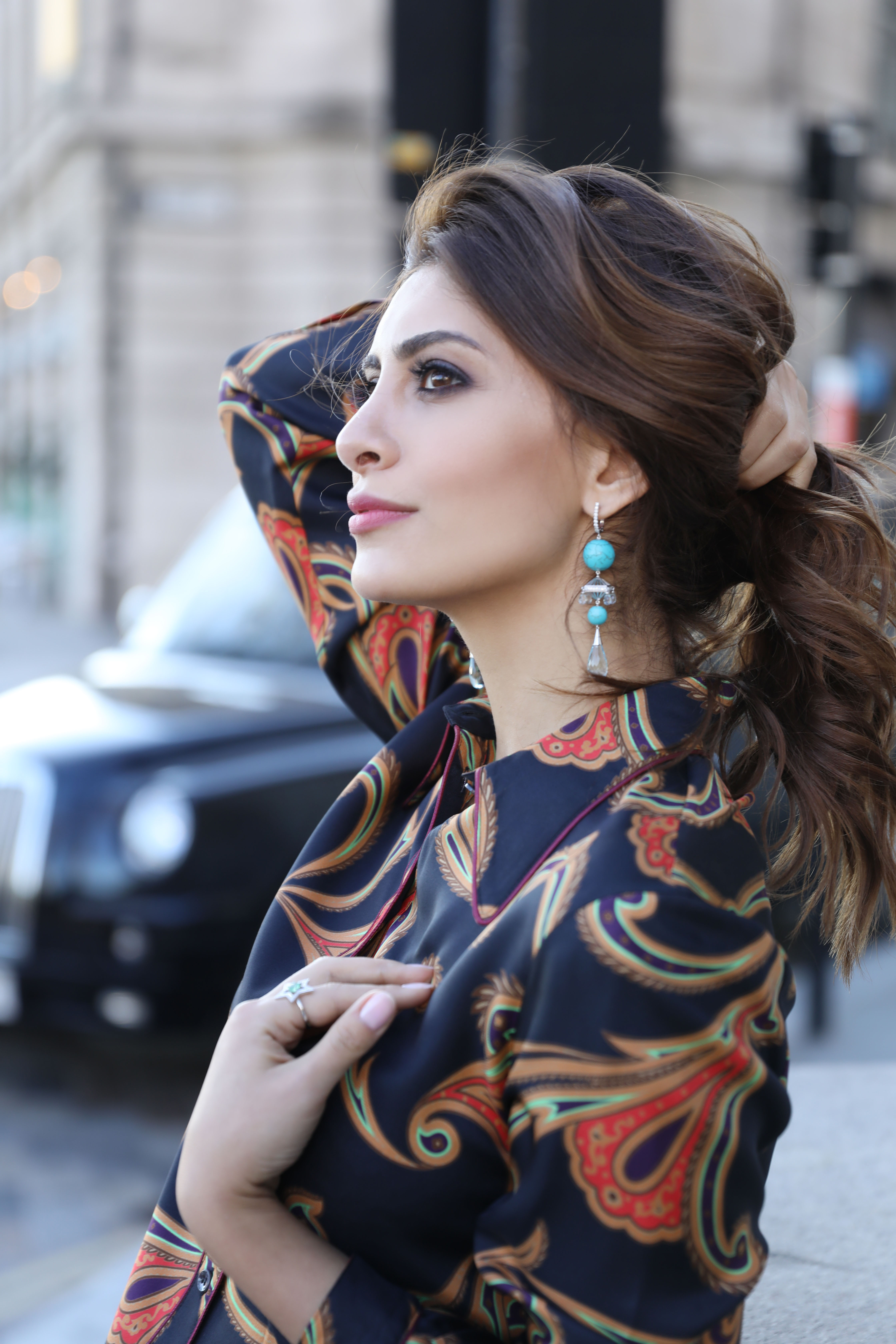 What inspires you on the creation of jewelry?
Actually, I was never in search of inspiration. I believe that if a person can create something, whether it's paintings or jewelry, he doesn't need to go for this to the Alps and reach Mont Blanc. He can also create them by himself in a workshop that is the physical state is not as important as spiritual. The movie, a melody which shivers, a conversation with a friend can inspire me. The important thing is not what we see, but what we create in ourselves. You need to look for inspiration in small things, to see extraordinary in usual.
You use traditional shapes – star, Halfmoon. Which meaning do you put in them?
My first collection is called "Jahan", which means the Universe. I used stars, moon, sky; there are big Earth earrings with four teardrop shaped stones around the Earth, which indicate North, South, West, and East. The meaning of it is that each woman is like a unique Universe with its sunrises and sunsets, days and nights, with all the energy which is kept in each stone of nature.
Which stones and metals do you use?
I use precious and semiprecious stones. All products are handmade, exclusively with natural stones on gold. The collection is divided into basic and exclusive products which are not repeated: we use rare shapes or stones of such shades which, alas, are difficult to find in large quantity.
Tell us about the process of jewelry production.
It was very hard at first: without having absolutely any skills, I needed to make everything myself from scratch. I started from drawing, sketches. My artist friend taught me to correctly express the idea on paper. Then I had to transfer the drawing to 3D on the computer for observing the jewelry from every angle. Only after that, the drawing was transferred to gold. By the way, it didn't always work out the way it planned. And still in five-six months, the first collection was ready, and in about three or four months we made our debut.
Which piece from your collection is your favorite? Why?
My very first product – Sky earrings. In my opinion, it is the most memorable one.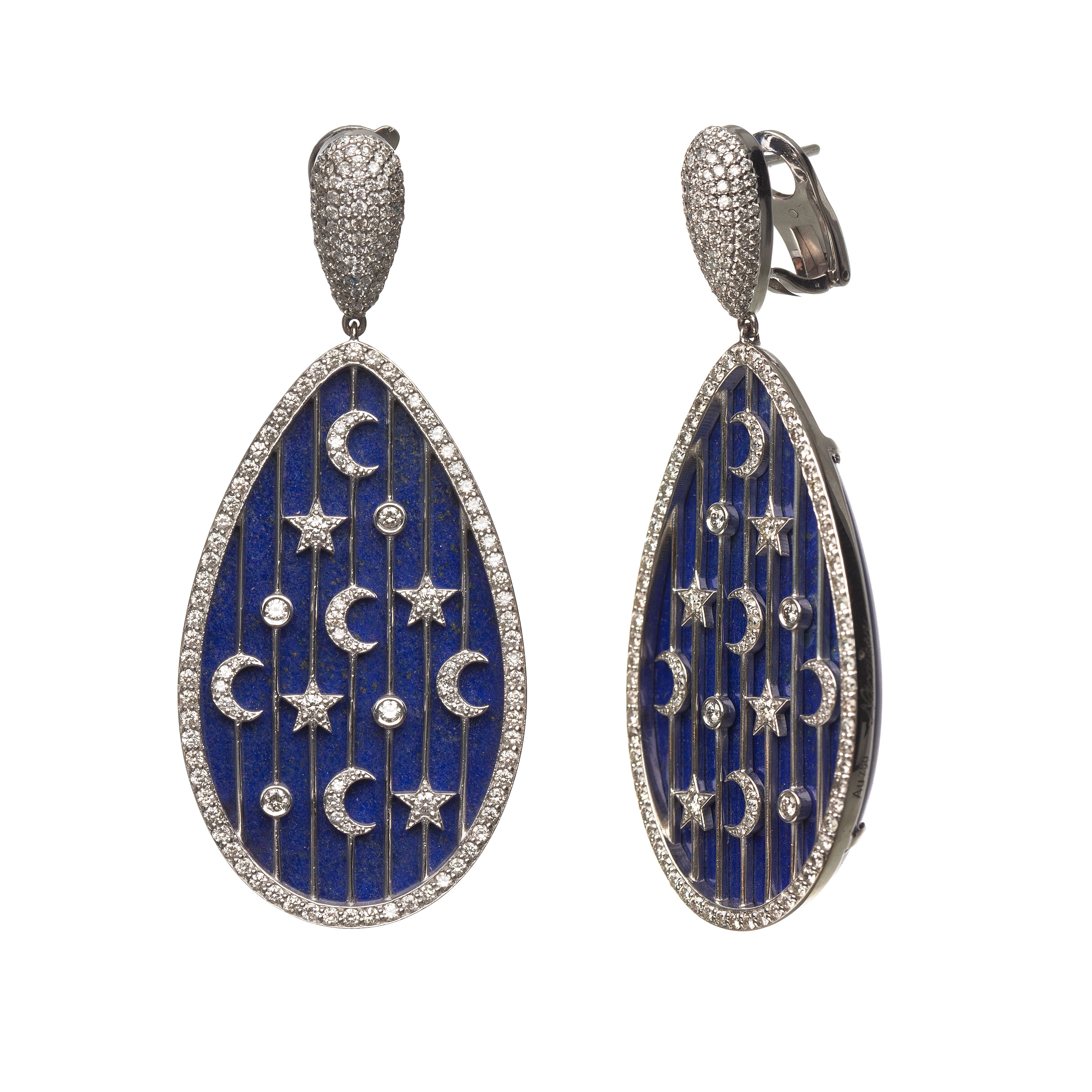 At first, these earrings were only in one color, later I made two more variations. I used lapis (lazurite) and diamonds. As you already guessed, lapis represents the night sky, and diamonds are stars. I love this item because it's very self-sufficient, it can be worn without complimenting with anything. In general, this collection was created contrary to a stereotype of sets. It is too much for me to always to wear the sets of jewelry. Each product of Jahan collection can be combined with others, and it is possible to wear them separately – catchy and beautiful.
Name one must-have product of your brand.
Half-moon necklace! It's only three of them – with mother-of-pearl, turquoise and malachite. They are my best-sellers. There are pendants in the collection with a full moon – when creating them, I was sure that will be they the must-have, but it was the half-moons. They are absolutely non-binding. They can be put on and separately, and with other necklaces.
Describe the look of the NARMEEN brand girl.
This is the girl who can easily but gracefully show femininity and elegance. She is educated, strong, but at the same time romantic woman. She has her vision and opinion, and her inner world is incredibly beautiful.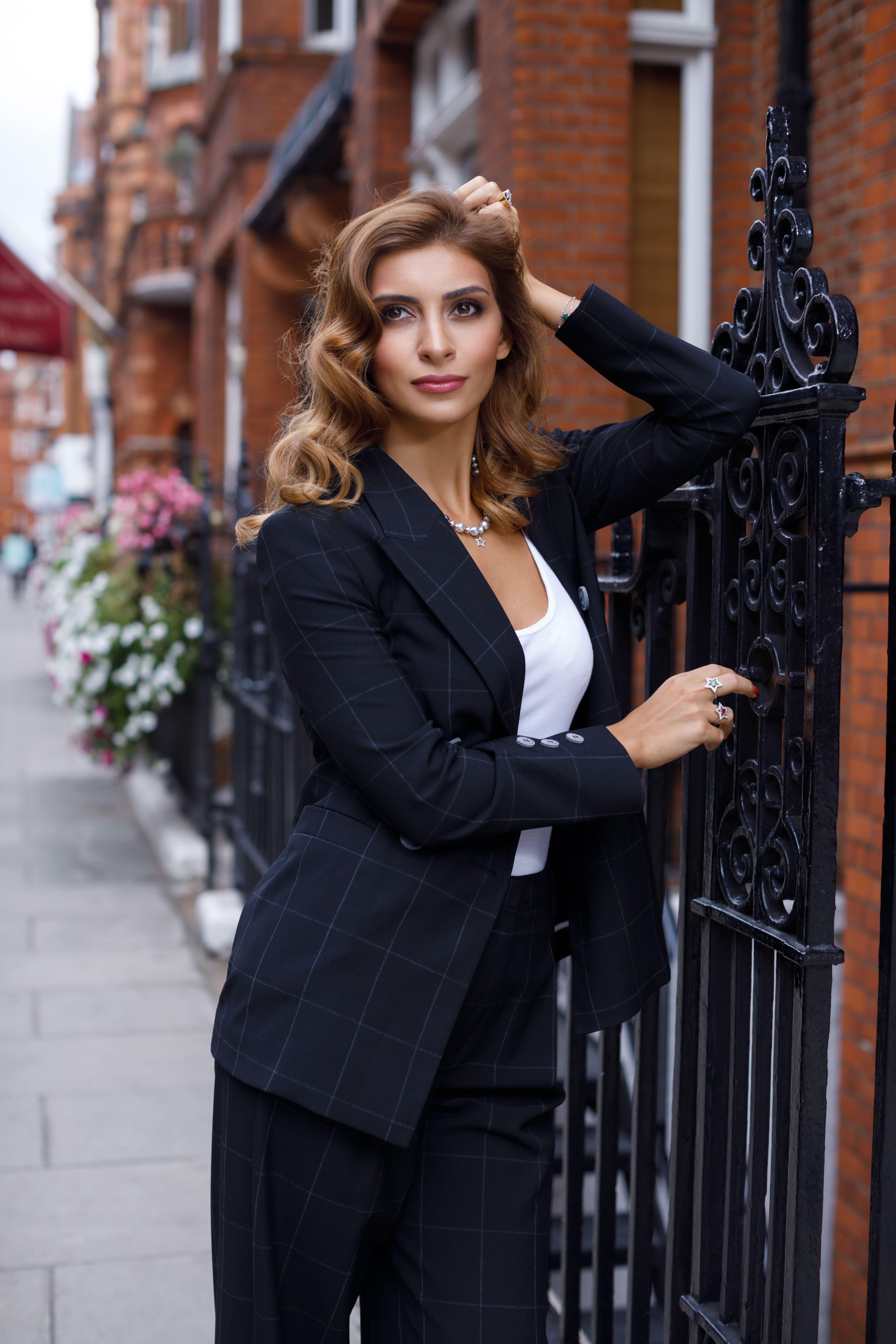 For the second year in a row, you presented your jewelry at London Fashion week, you were chosen for the show by Leonie Mergen. Tell us how it was?
In September 2018 we participated in London Fashion week with designers of Middle East. In February 2019 – with designer Leonie Mergen. Leonie created the collection under the name Black Gold devoted to Azerbaijan. She found me and suggested collaboration. It was twice pleasant to me to work on the project devoted to my homeland and to represent Azerbaijan abroad.
How do you see your brand in five years?
I don't know what will happen in five years, but I know for sure that there is no way back. You need to work hard and never lose hope.