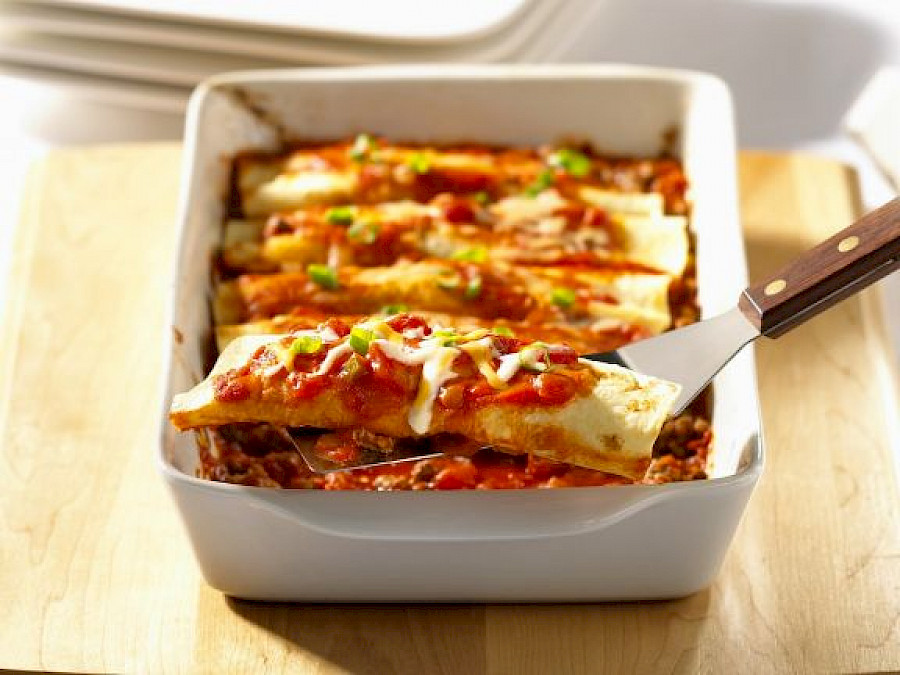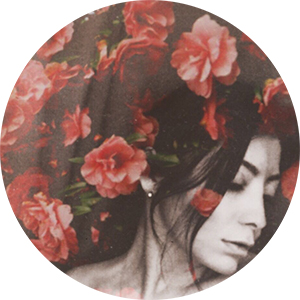 Mexican cuisine was my favorite one during my student years. I consider it ideal for the big party, it is multi-colored and extraordinarily tasty. Nothing could be better than nachos and guacamole? And what about tortilla with chicken and fresh salsa? 
All dishes a little bit are similar to each other. One may complete fajitas himself at the table, adding favorite fillers, quesadilla is presented already in finished form like pizza (two lavash stuffed inside), tacos is my favorite dish- thee are small tortillas stuffed with meat, poultry or fish with various vegetables and salsa. But evidently, the most «comfort» dish is enchiladas. 
Enchiladas is a dish, consisting of baked tortillas in sauce, stuffed with chicken or meat with vegetables. How to cook it? I will retell right now.
There are a lot of receipts, and everyone does it in a different way, and my family is a little bit capricious, thus, I will tell to you my own version of enchiladas. I don't go too far with spices- I add cumin and sweet pepper.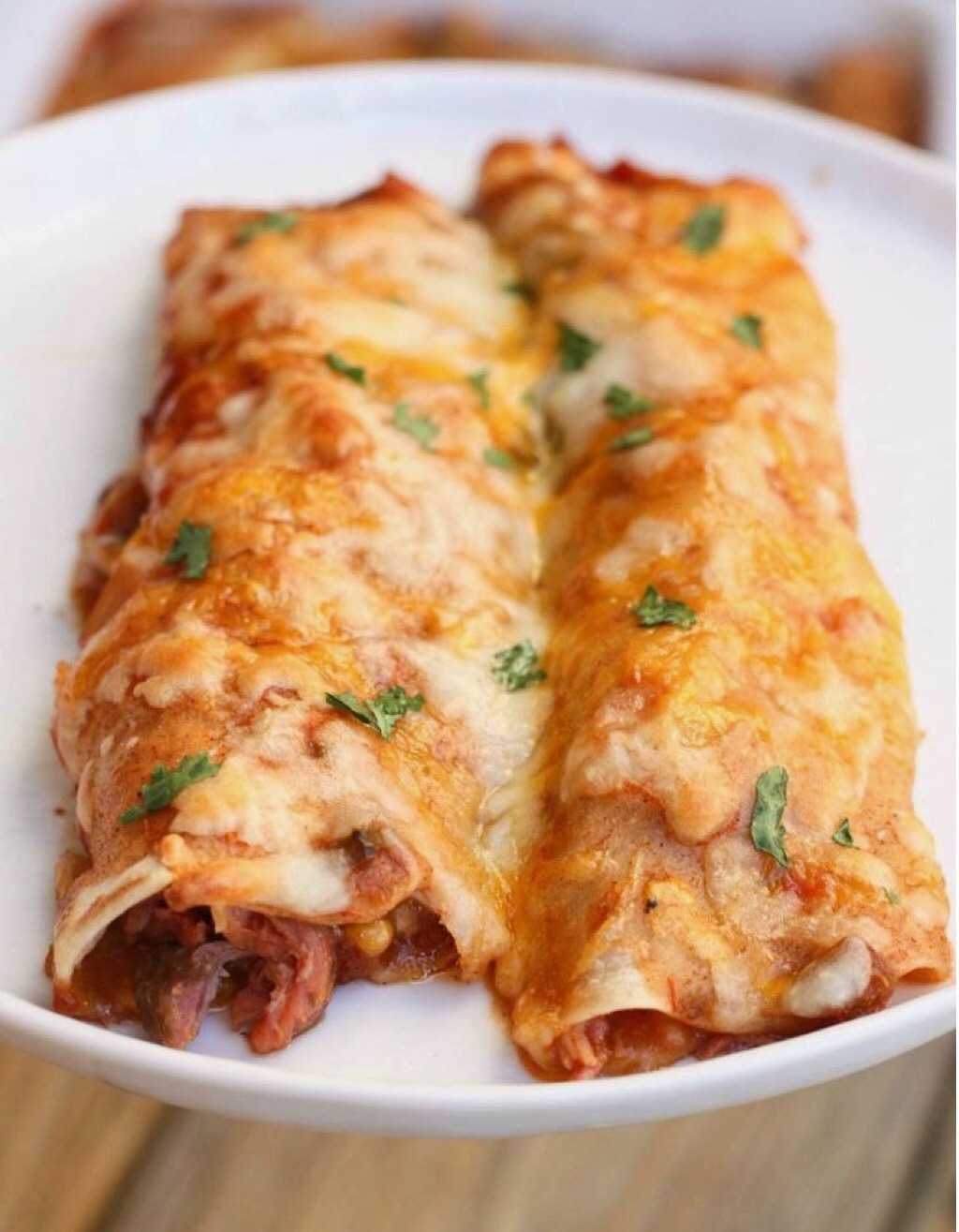 Portion for 4 persons  
3 middle size onions;
300 gr. cleaned tomatoes in own juice 
2 tablespoons tomato puree; 
500 gr. of white meat or hip part (more tasty);
½ jar of baked beans (red or white); 
1 red or green sweet pepper;
4 garlic cloves;
4-5 corn and wheat tortillas, one may take small lavash (because it is thin, it is better to replace tortilla with 3-4 lavash);
150 gr. of cheese (mozzarella, cheddar – the cheese, which will be melted);
salt, dry chili, paprika, ground cumin;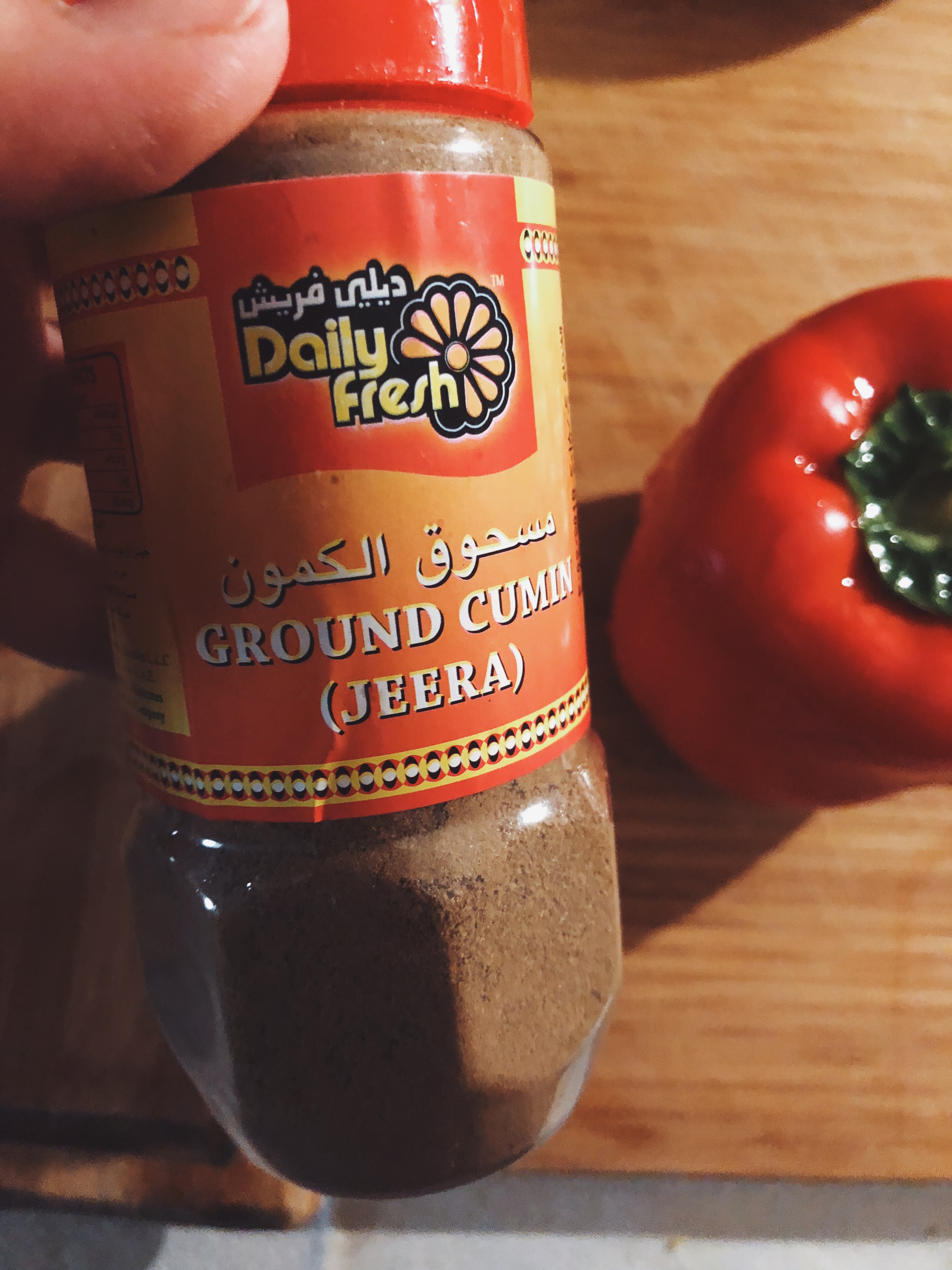 1 bunch of coriander, divided into 2 parts;
Sour cream
We make sauce from tomatoes. We cut and sauté 1 onion, add cumin and paprika into it, then 2 cloves of finely cut garlic. Pour tomatoes and keep it to simmer for 15-20 minutes, while we make ready stuffing.  Add salt as for your taste. After  15-20 minutes it is necessary to add 1 part of coriander. 
For stuffing cut poultry meat, fry it on vegetable ghee. Add onion, cut with half rings. Add salt, cumin and paprika. Then add sweet pepper in shape of cubes or strips. Add half jar of processed beans. After 5 minutes take it from fire, add 2 cloves of garlic and the second part of coriander. Then mix it.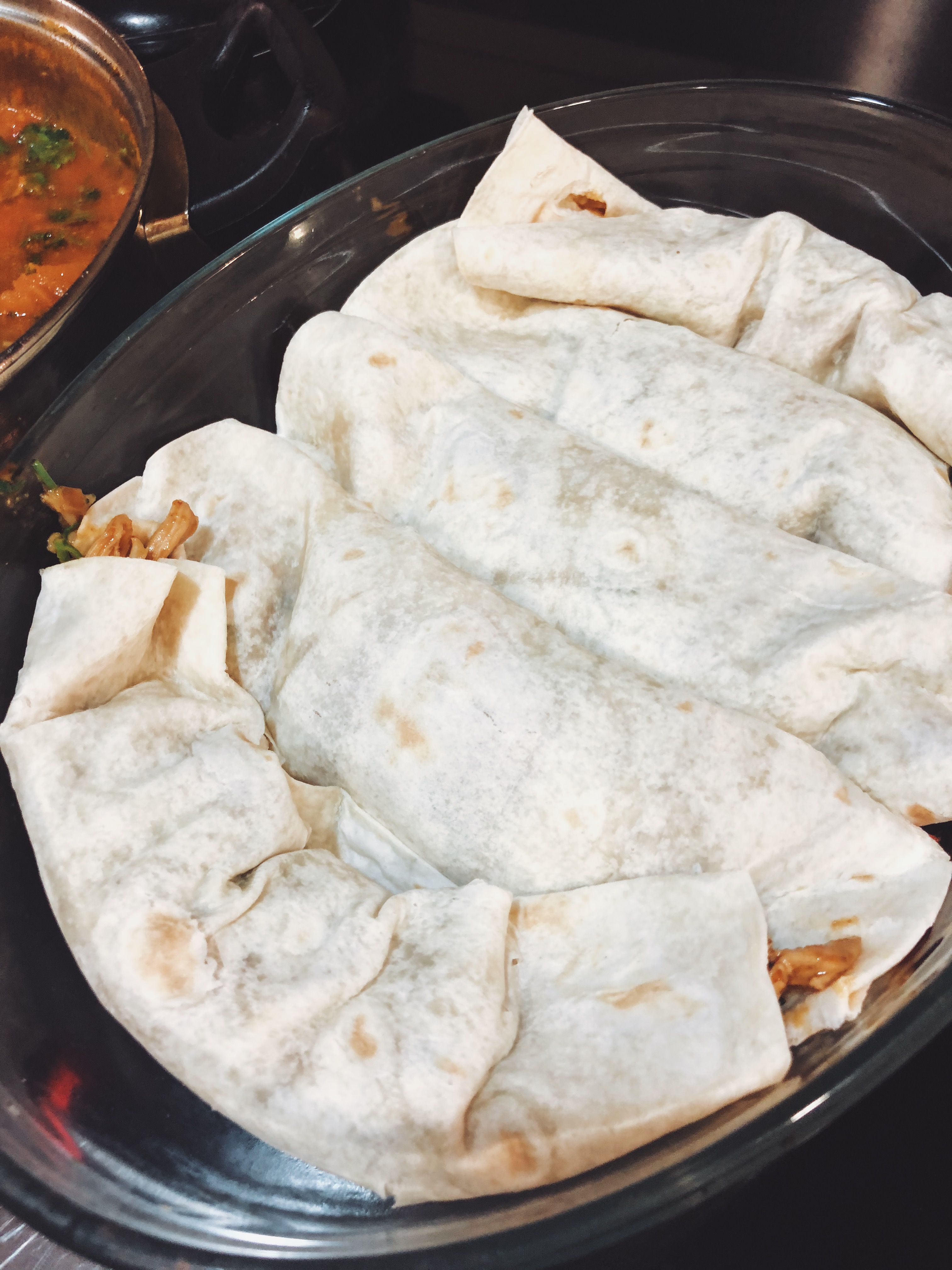 Heat oven up to 200 degrees C.   
Then collect all together. Put some tomato sauce into casserole dish and  distribute all over the dish.  Roll into tortilla or lavash some meat stuffing and put into casserole. Continue with other ones in the same way, till casserole is full. Pour sauce with balance and pour cheese above.  
After all ingredients are ready, we have to heat it all together and melt cheese. Put into heated oven, decrease up to 180 degrees C. and keep enchiladas for 15-20 minutes in oven or until cheese melts and becomes golden color.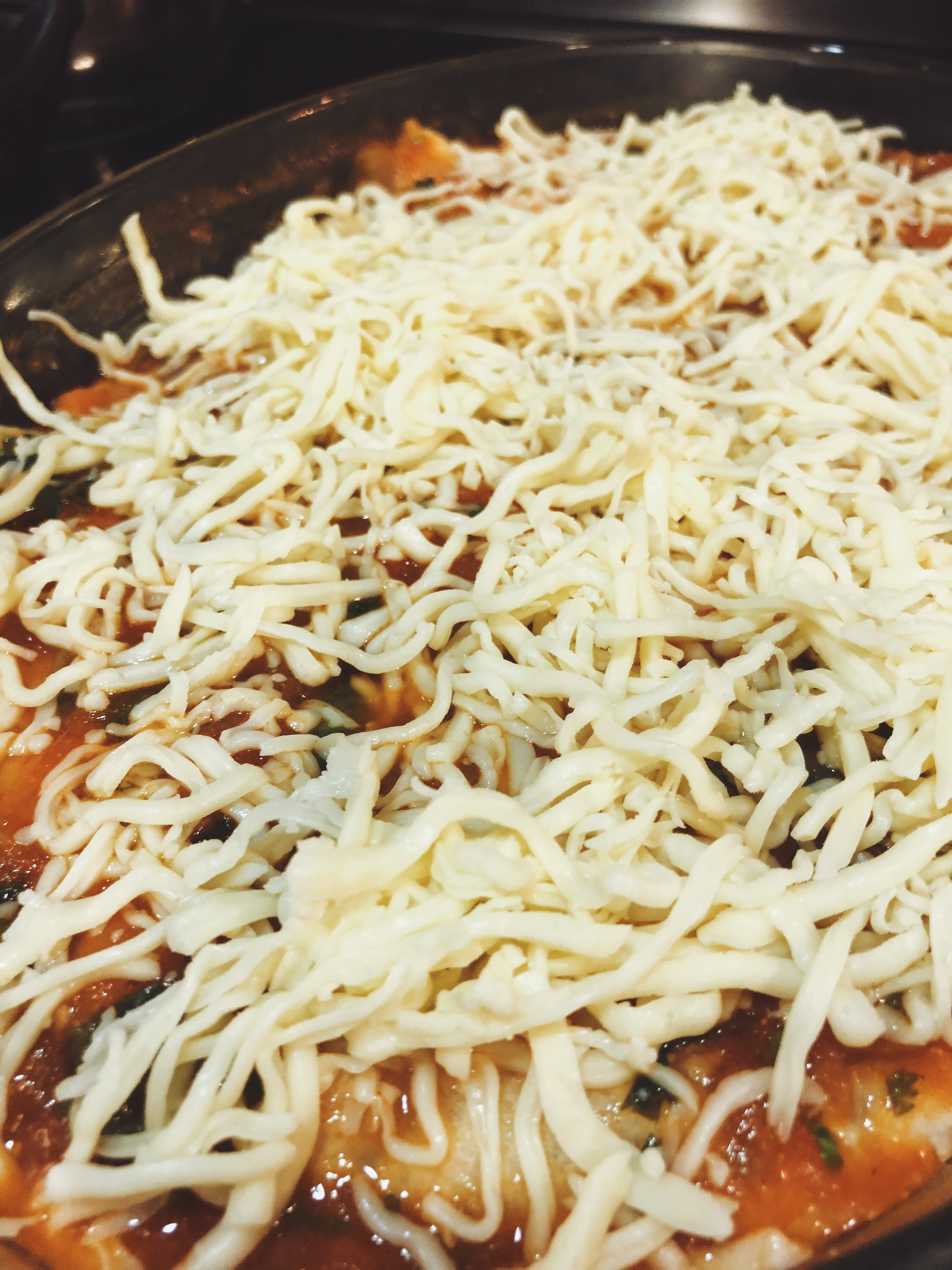 Serve with sour cream and enjoy it in the big party!   
P.S. Enchiladas is cooked with any stuffing: it is possible to put meat or add more vegetable, it is possible to do without meat too, there will be divinely tasty vegetarian dish. For variety it is possible to add not only beans, but boiled rice too. It is possible to cook enchiladas and to keep in freezer, to make preparations, which is to be located in oven for half hour and the dish is ready! 
Bon Appetit! 
 Text and photos: Hajar Aliyeva