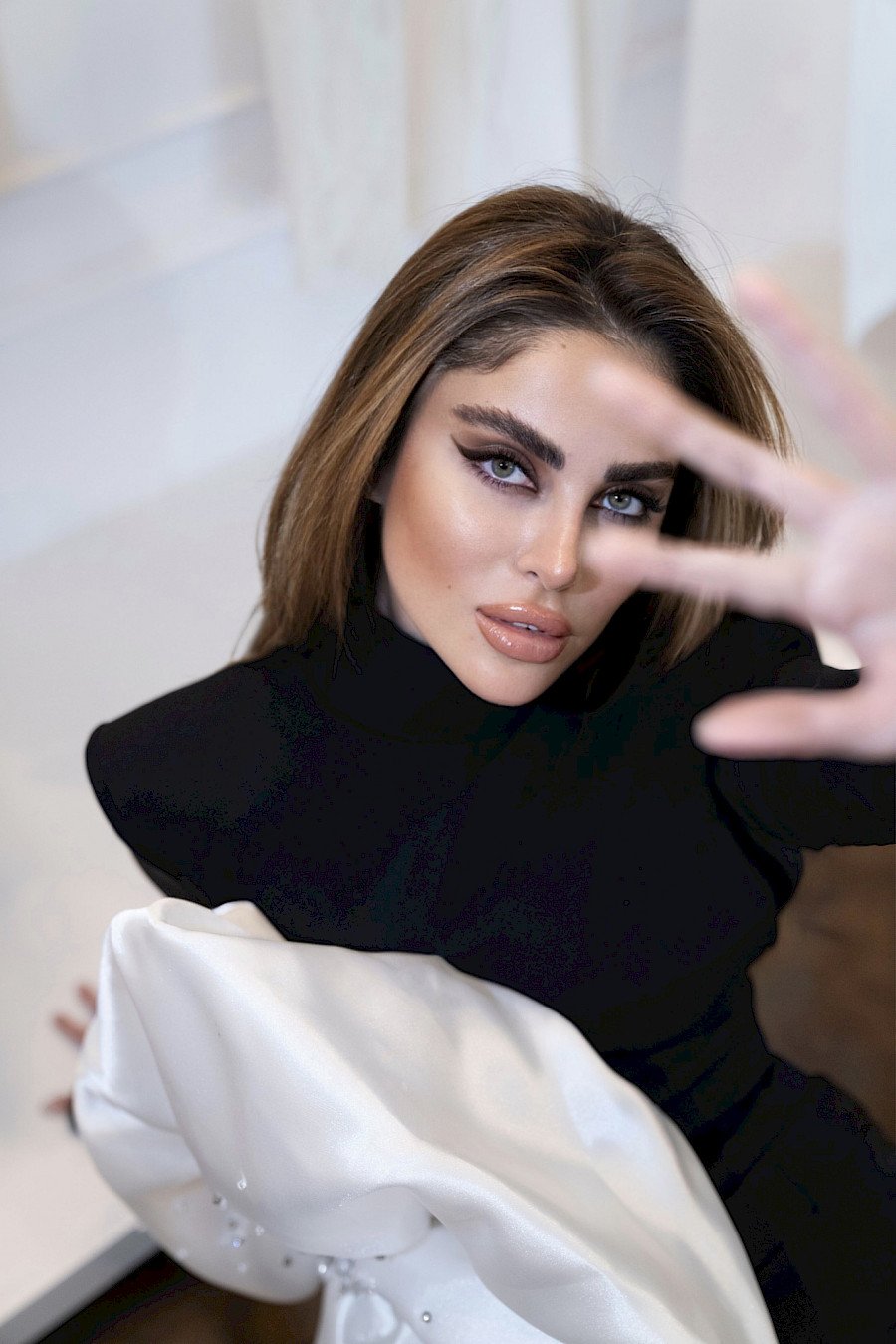 Meet Melissa, strong-willed dreamer who has been inspired by her mother since childhood to pursue a career in the fashion industry. Dreams come true! She is now a brand manager and personal assistant to a famous fashion designer. Let's delve into her story and get a fashion advice from this stylish, ambitious girl with beautiful green eyes.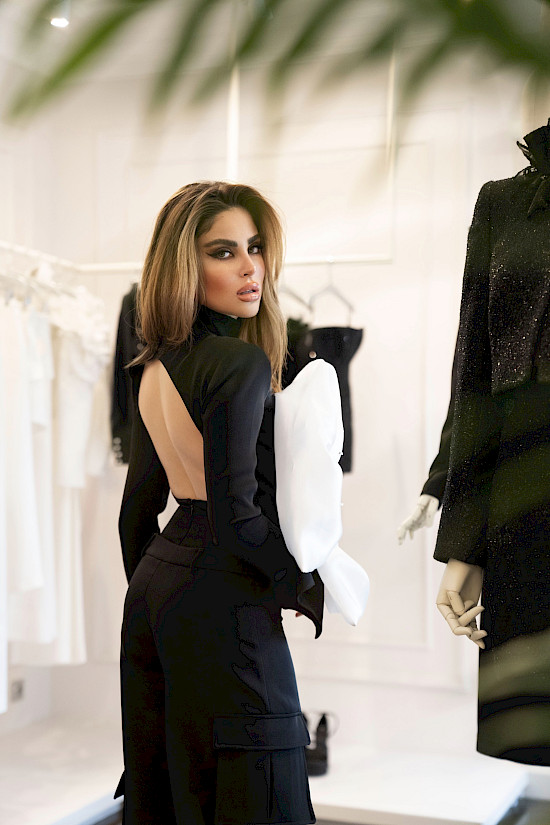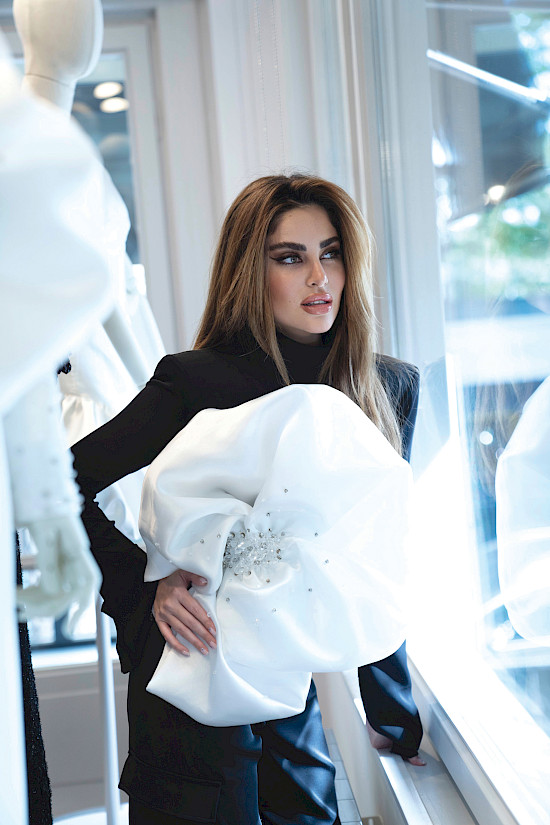 Full look from AMOR GARIBOVIC
I am 23 years old and was born and raised in Baku. I graduated from Baku Oxford School and then pursued a bachelor's degree at Sabanci University, one of Turkey's most prestigious universities. Since childhood, I have dreamt of setting up my own fashion brand, and this inspired me to study business administration in more detail. I have even drafted some ideas. After completing my bachelor's degree, I went on to pursue a Master's degree in General Marketing & Marketing Management at EU Business School in Geneva. My deep interest in fashion stems from observing my mother, who has always been fashionable and takes great care of her appearance. Her support nurtured my self-confidence, and I have been passionate about fashion, good looks, and clothing since my early childhood.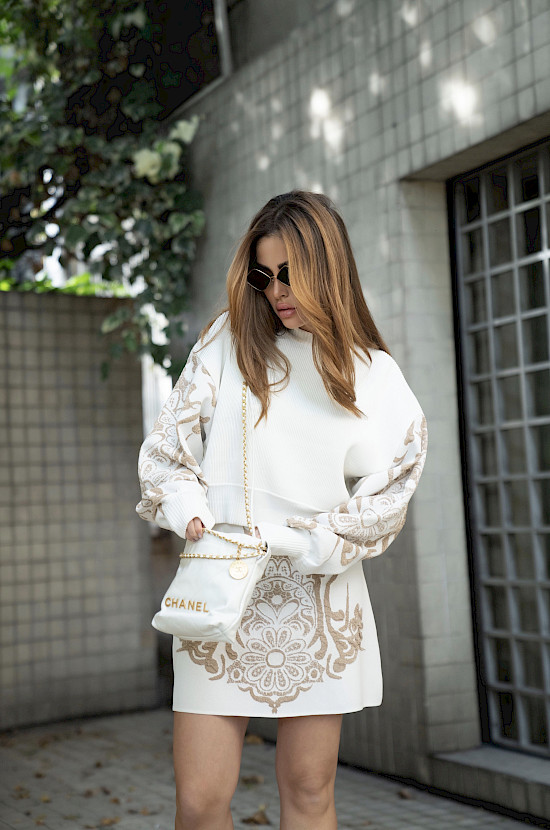 Clothing AMOR GARIBOVIC, bag CHANEL, sunglasses SAINT LAURENT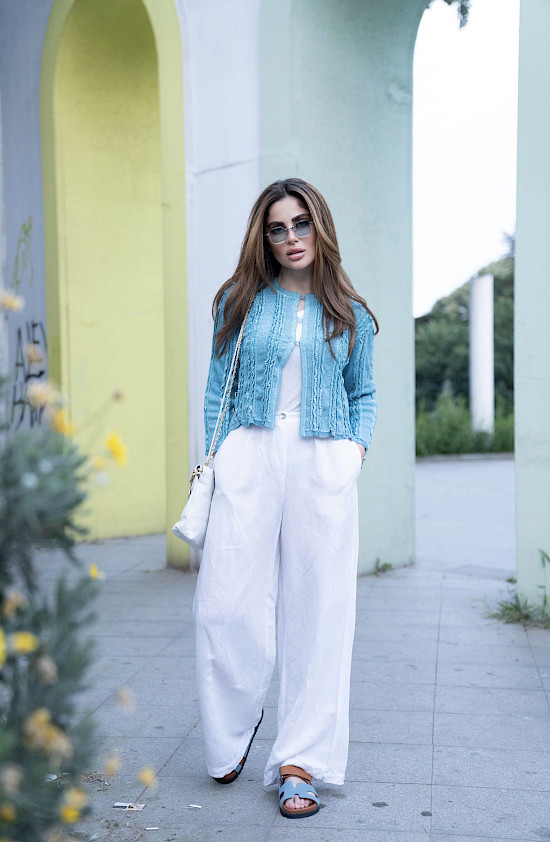 Jacket CHANEL, top ZARA, pants ZARA, shoes HERMES, bag CHANEL, sunglasses NU
After coming to Istanbul, I realised that I want to work in fashion professionally, so I decided to start my own fashion blog. For me, fashion is more than just clothing and accessories; it's about self-reflection, self-expression, culture, and the unique mix of each individual. Fashion helps people showcase their inner world, gain confidence, and demonstrate their belonging to modern culture. Haute couture, in particular, provides freedom for artistic ideas, involves provocative concepts, expands traditional norms, and challenges dominant styles. I wanted to share my passion with more people, so I started using TikTok. During Covid-19 quarantine, I opened an Instagram account. Gradually, I decided to move from my blog @inspirationformel, where I shared photos of places I liked, to the blog that I am known for now. At first, I considered making the blog informative, but I was influenced by Turkish culture, which avoids any text below posted photos. This shaped my attitude towards the blog, and I decided to dedicate it to my style, my life, my passion with fashion, and my motivation to develop as a fashion professional.
| | |
| --- | --- |
| | |
Shirt SANDRO, pants ZARA, shoes PACIOTTI, belt NEW ARRIVALS, silk gloves DOLCE & GABBANA, sunglasses BALENCIAGA
On my blog, I post photos of daily fashion looks, show my interests and travels. As it gained public attention and popularity, I received a collaboration invitation from Trendyol, which played a significant role in my career. This collaboration allowed me to create fashion looks, and I believe that a truly fashionable person should not be restricted by certain style or accepted social norms. It is critical to develop the ability to combine clothing elements and accessories, match textures, materials, and decorations without any restrictions to obey a single style.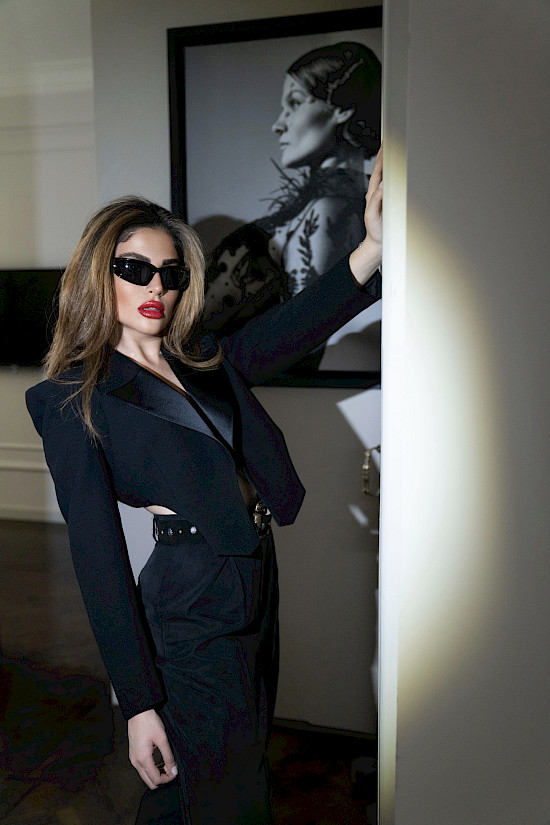 Jacket AMOR GARIBOVIC, pants ZARA, belt NEW ARRIVALS, sunglasses BALENCIAGA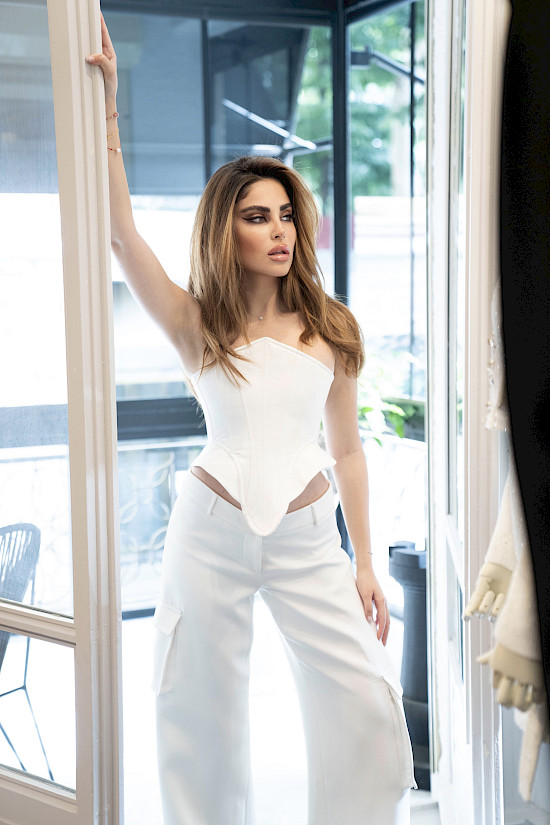 Full look from AMOR GARIBOVIC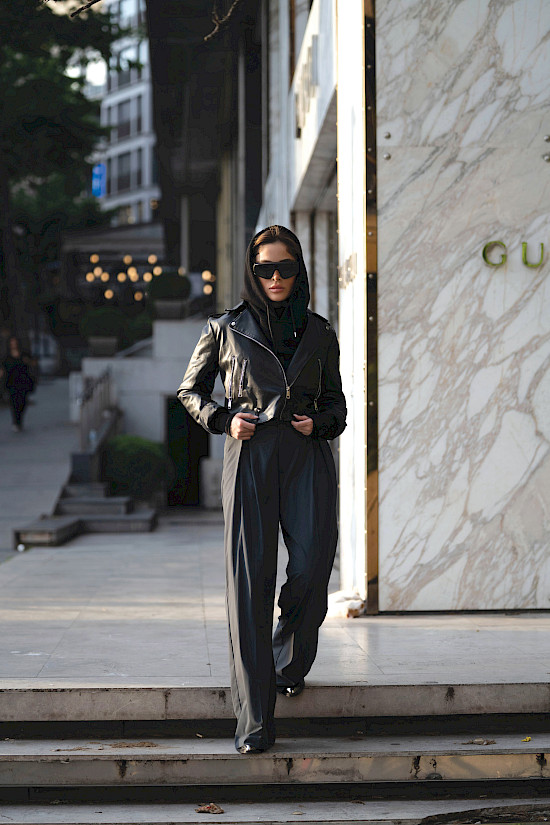 Jacket ZARA, hoodie GAUGE81, pants BERSHKA, shoes PACIOTTI, sunglasses DOLCE & GABBANA
Currently, I work as a brand manager and personal assistant to the famous Turkish fashion designer of Romanian-Serbian origin, @amorgaribovic. I enjoy this work very much because I get to meet many new and interesting people, including Turkish stars of the first magnitude. Moreover, I value the opportunity to work with a very talented designer, which is a huge and valuable experience for me. My work with Amor Garibovic empowers me and motivates me to attain new goals, and I believe that I will achieve even more in future.
I am very thankful to my mother for her support, which motivates me to not stop and go beyond my current comfort zone. My advice to everyone is to follow your dreams, even if it seems difficult and challenging because we only have one life!

Fashion advice: "Clothing is your self-reflection instrument, enjoy it rather than protect and preserve it."
Photos by UMUT YAMAN