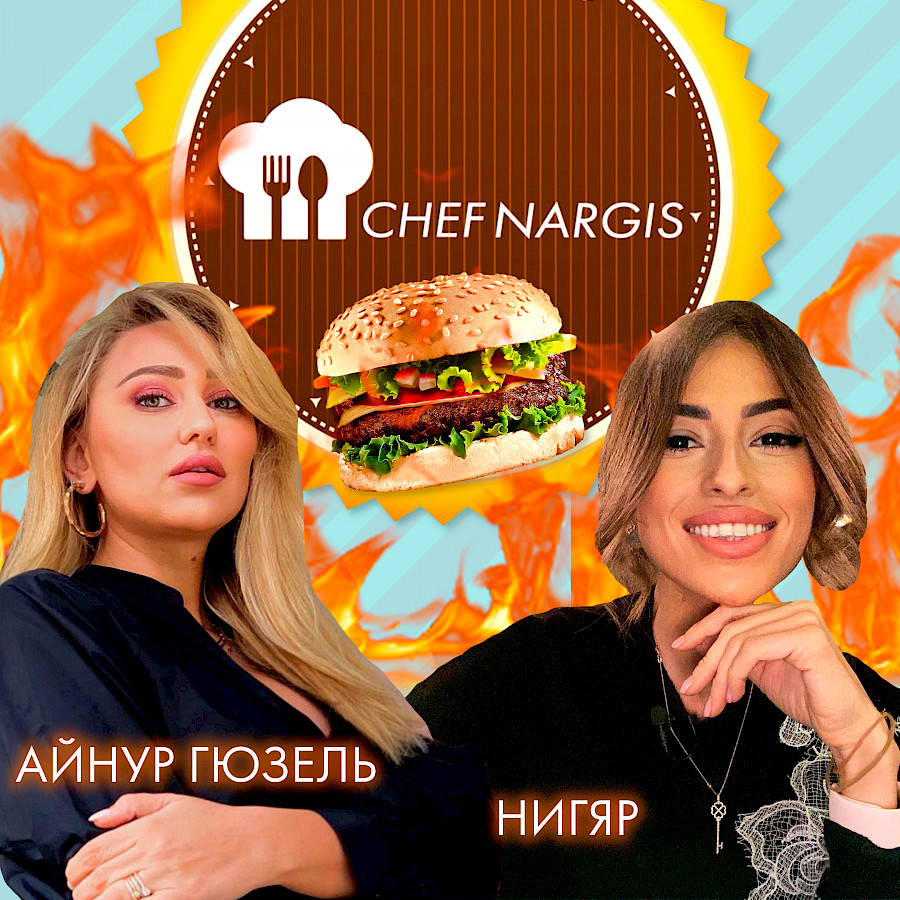 And although many culinary battles can be found on the Internet, this one promises to be the hottest one!
Please welcome! The NARGIS magazine together with The Cheese restaurant launches a new delicious project Chef Nargis. You will find simple recipes for delicious dishes from chef Rauf Veliyev, useful tips that will come in handy for everyone to maintain their body in the good shape, intriguing battles with the coolest bloggers, artists and much more! We promise - it will be delicious and exciting!
Culinary battles take place in the kitchen of The Cheese. The restaurant opened its doors in December 2020 and in the shortest time was able to gain the trust of visitors. The Cheese treats its visitors with special care: each dish is prepared taking into account the effects of food on the body, all products used in the kitchen of The Cheese are organic, high-quality, carefully selected by the chef himself. Here you will enjoy food, gaining all the vitamins you need, and not think about anything! After all, experts have already taken care of this.
The first guest of Chef Nargis is blogger Aynur Guzel. For a heated competition meal between Aynur Guzel and our host Nigar Gahramanova, the chief chose a juicy burger. Who will win? Let's watch and place bets.
Important! All participants and the film crew passed the Covid-19 test before filming.