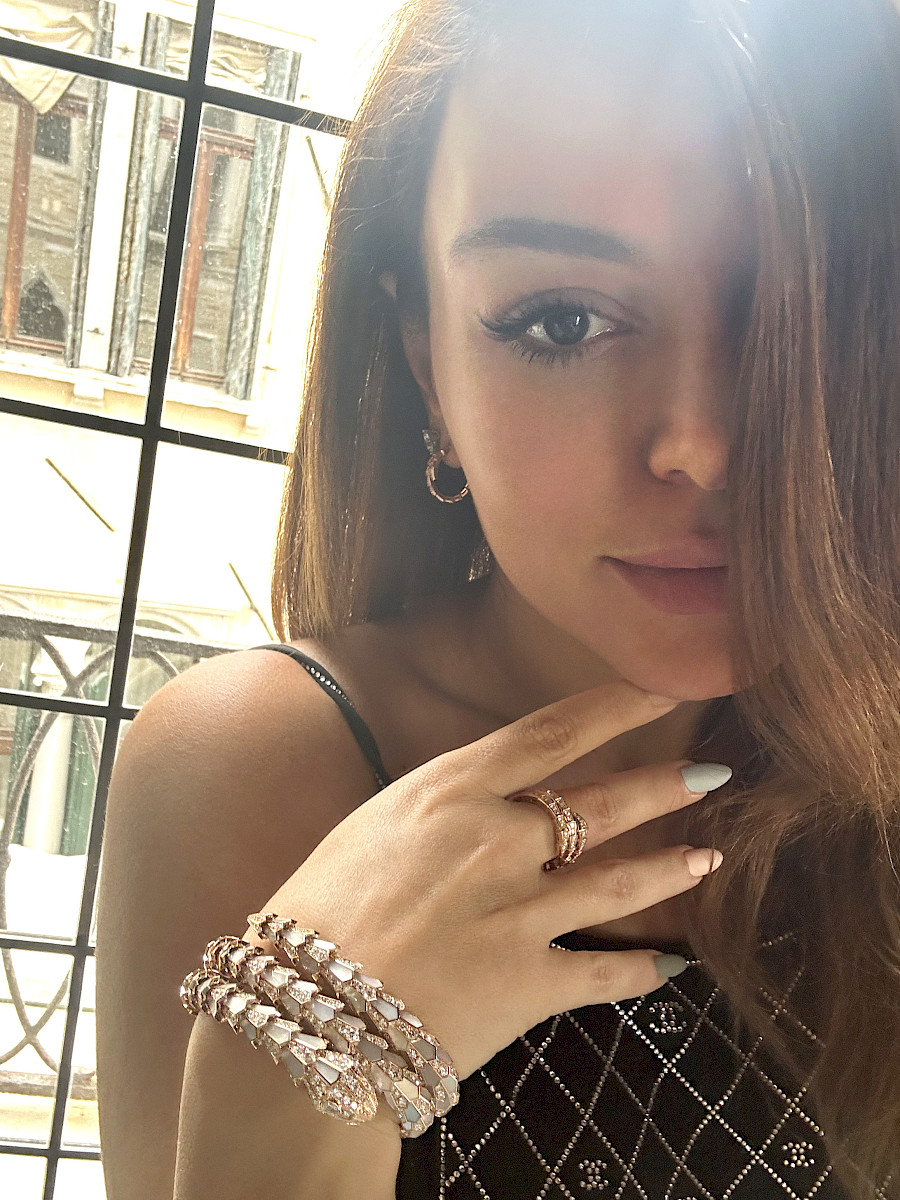 BVLGARI SERPENTI VIPER EARRINGS AND RING,
BVLGARI SERPENTI HJ TUBOLARE BRACELET
Everyone has their own truth, and a little bit of truth exits in everything. From childhood, I have always believed that you should treat people the way you want to be treated.
However, what they don't understand is that the person you do good to doesn't necessarily return the same kindness. People perceive situations differently.
What may seem like a good intention to one person may be seen as a weakness by another. It is important to broaden your thinking, try to see the whole picture, and understand others' perspectives. Always put yourself in the position of others, try to comprehend their behaviour even if it goes against your own rules of life. No, you should not do wrong just because someone else does, but you should always try to understand the core of the issue before forgiving them.
HERE ARE MY SIMPLE & EVERYDAY RULES OF LIFE:
1. Life is short, so enjoy it.
2. There is only one truth, but everyone
has their own version of it.
3. People show what they feel.
4. Try to solve issues on your own before
asking for help.
5. Time is the most valuable thing we possess.
6. Remain silent unless you are certain.
7. Always try to keep your promises.
8. It's ok to be wrong.
9. Integrity and pride are not the same thing.
10. Always keep evolving.
11. Do what you are passionate about.
12. Most people are not evil, they are just stupid.
13. Forge your own path.
Ulviyya Mahmud,
Editor-in-chief