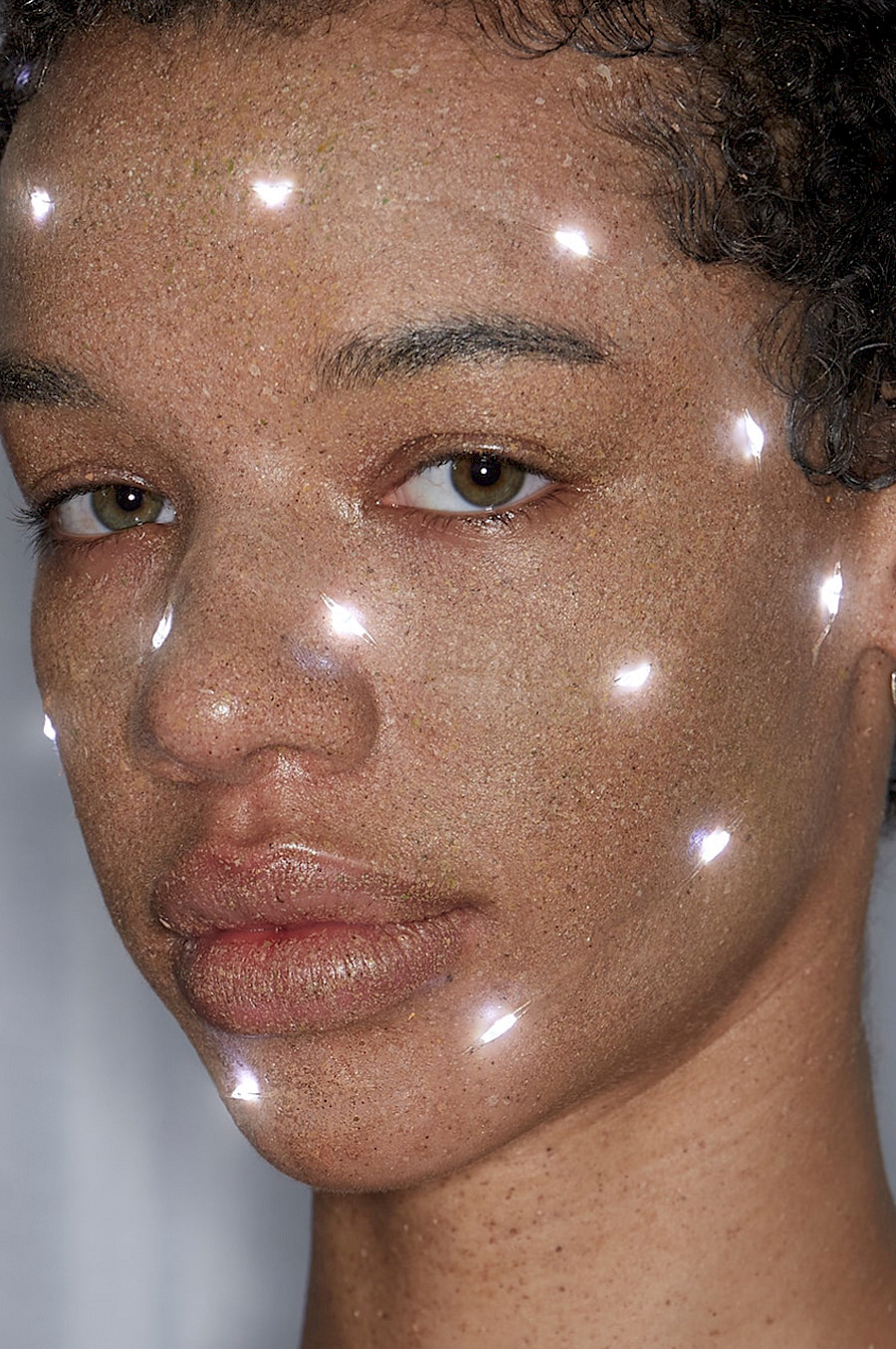 There are two types of people: those who look at the clothes, and the ones who appreciate the make up. London Fashion Week was rich in both mind-blowing designs and baffling glams. Today, we will look at the latter, and the most memorable make-up trends the LFW left behind.
1. Mowalola's Alien Girls
Ever since last season's New York Fashion Week, Isamaya Ffrench has made a name for herself on the runway. No, no. She's not a model, but a head-turning make-up artist. This season, she decided to hit the London Fashion Week and make her art pop on the runway for the Mawalola show.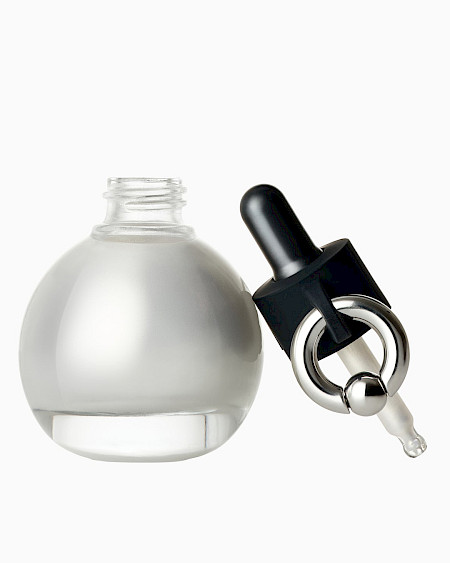 What can we see here is a vision of experimental makeup with fake freckles and dewy skin? Oh, and all of that glam infused with LED lights, of course. The makeup not only popped off on stage but also harmonically blended in with the Mawalola's collection. The two made a very intriguing statement and for sure earned all the attention received.
If you want to reach the same glow in your next glam, then try the Ffrench's glass-like serum - Skinlacq from her namesake brand. The Triple Hyaluronic Glow Serum will cost you $78, but the glow is worth it!
2. Simone Rocha's Tattoo Girls
Does makeup always need to be powdered or liquid? If you said yes, then Thomas De Kluyver can prove you wrong. In fact, quite the opposite. This time at the London Fashion Week Simone Rocha took upon the chance to hire Kluyver, the Australian-born beauty standards breaker. Kluyver is a self-taught make-up artist who honours his craft by experimenting and shaping a new way of looking at beauty. He uses the prism of monochrome and lipstick-heavy looks, and tattoos, apparently.
How much will a Simone Rocha SS24 runway look cost you? Make-up wise–not much, as Thomas De Kluyver used the simplest yet unique accessory–a fake tattoo! You want flowers? There you go! A flower on your cheek, neck, and anywhere you can think of. This is art, ain't it?
3. Matty Bovan's Cry Girls
And finally, the 'cry girl' make-up by Miranda Joyce that made the Matty Bovan's SS24 collection look complete. Joyce is another self-taught British make-up artist who has been around since the mid-eighties. This season she joined the Matty Bovan's beauty team and made a huge statement. Do you know how to spot a great runway make-up artist? A true one will never let the make-up look dull or steal the show, rather make the glam complete the outfit.
How to reach the Bovanian 'cry girl' look? First, forget about the whole 'don't touch your eyes' thing, and make it all runny. Crying may also help, but this should be your last option. Oh, and pro tip: go for blue, it looks better with the runny look you are going for.