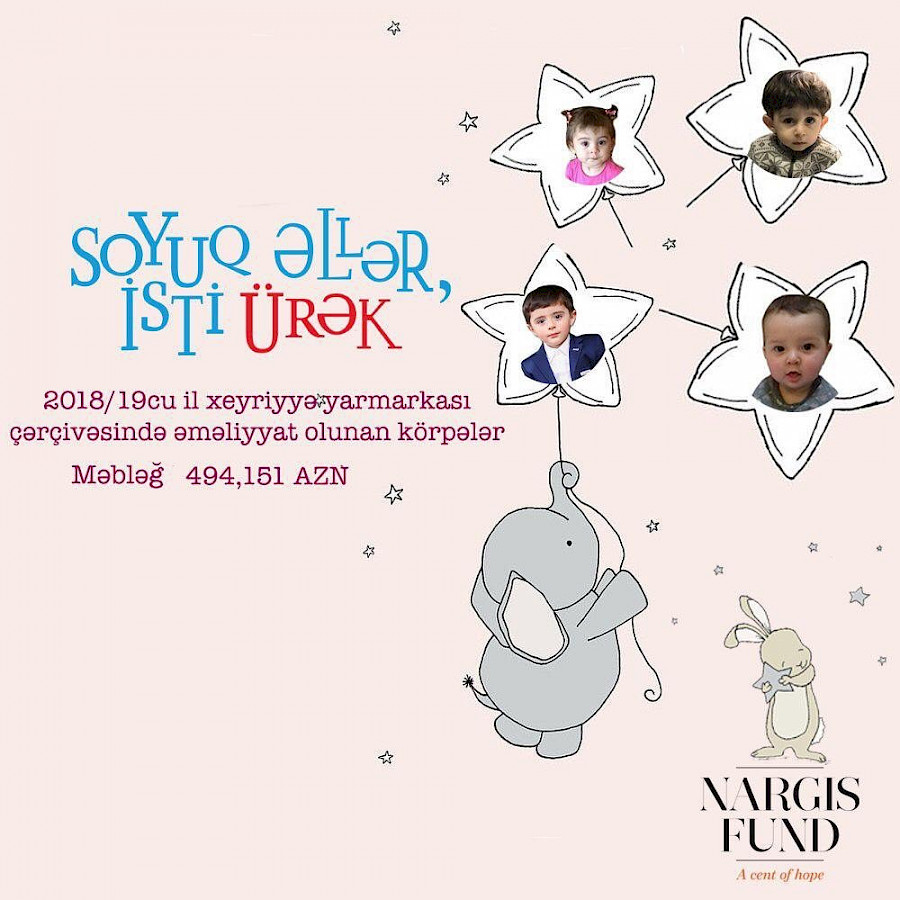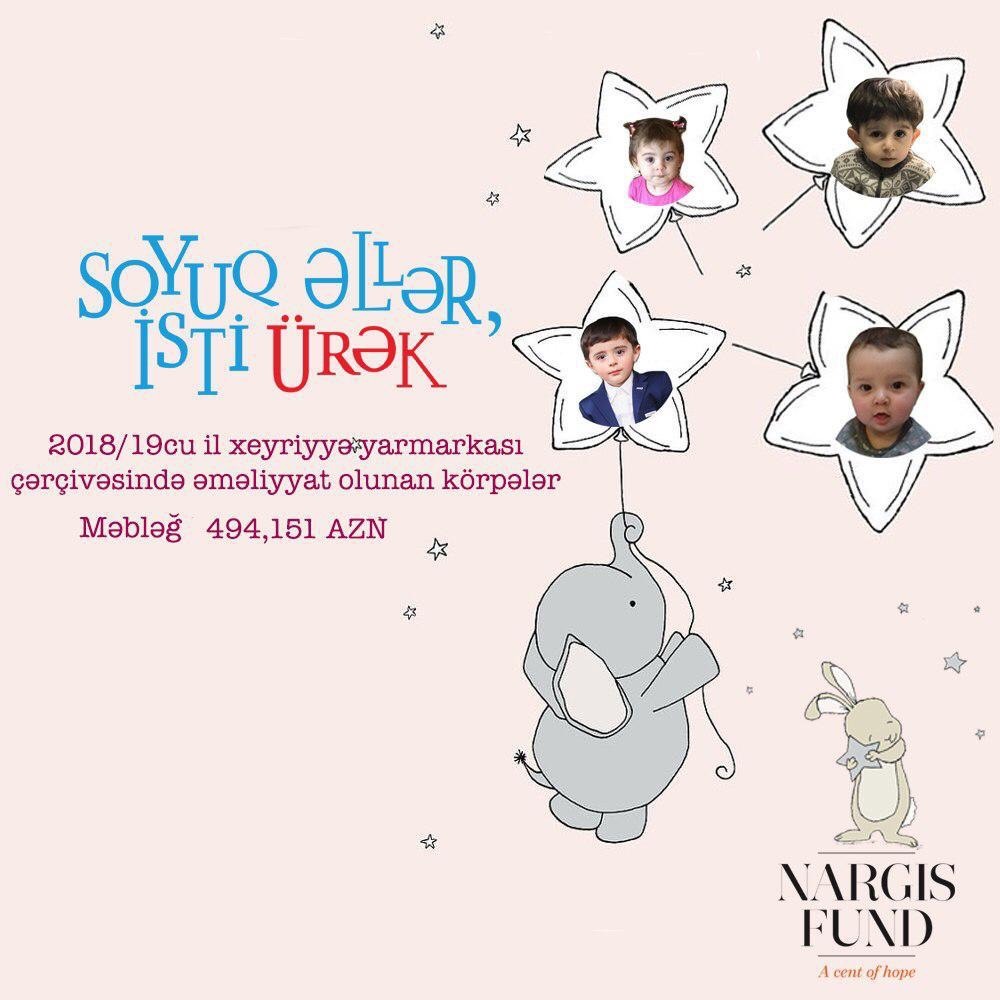 From December 1, 2018 till January 6, 2019 on the Fountain Square took place the sixth annual charity fair "Cold Hands, Warm Heart". By tradition the raised funds were allocated for treatment and surgery of children suffering from various diseases.
At the fair 2018/19 364,331 AZN were raised – this sum was spent for treatment of children with a congenital hear impairments, congenital heart defects and other diseases. Besides, the founder of Nargis fund Ulviya Makhmudova, the patron Sabina Ragimova and anonymous sponsors made donations with a total amount of 129,820 AZN.
Thanks to "Cold Hands, Warm Heart" 2018/19 fair and contributions of our sponsors 14 children received treatment and underwent necessary surgeries:
Mira Azeri
Fuad Mirzametov
Omar Yunuslu
Vagif Aliyev
Zakhra Abbasova
Ughur Askerov
Turan Alekperli
Sara Bayramli
Aykhan Gandjali
Aisha Bayramova
Aykhan Raghimli
Gunash Ismailzade
Khumar Taghizade
Mushviq Dadashli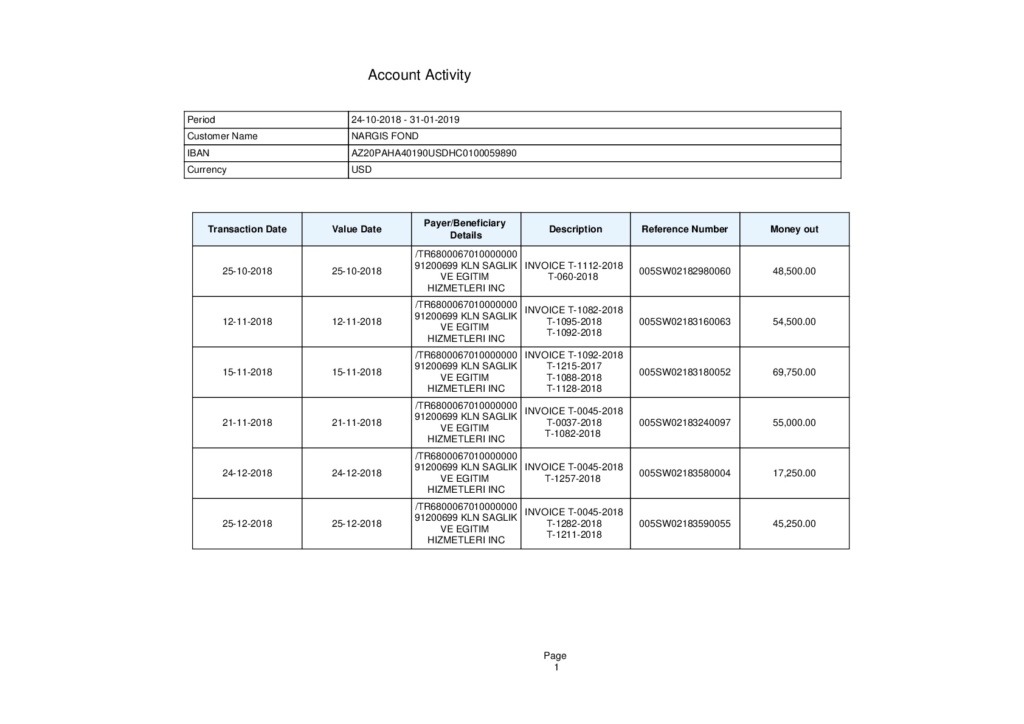 Some of these kids were born with a hearing disorder. In one of the leading clinics of Turkey  they had a surgery on cochlear implant - it is a unique surgical way of fighting deafness before which traditional hearing aids are powerless. Then children were put on special hearing aids – and they heard voices of their mother and the father for the first time! And those, who suffered from burns or had congenital heart disease, were successfully operated in Baku and they are now getting better.
Guests of honor at the fair like every year, were little residents of orphanages and boarding schools, as well as every year. Every Friday and Saturday animators and sponsors, participants of a fair organized for them a special program. The staff of fund visited those children who for some reasons could not come.
And yes, this year at restaurants and cafes of the city for the first time were installed personalized boxes for donations to Nargis fund. Thus, a number of institutions supported the fair "Cold Hands, Warm Heart" and joined realization of a main goal of the fair – charity.