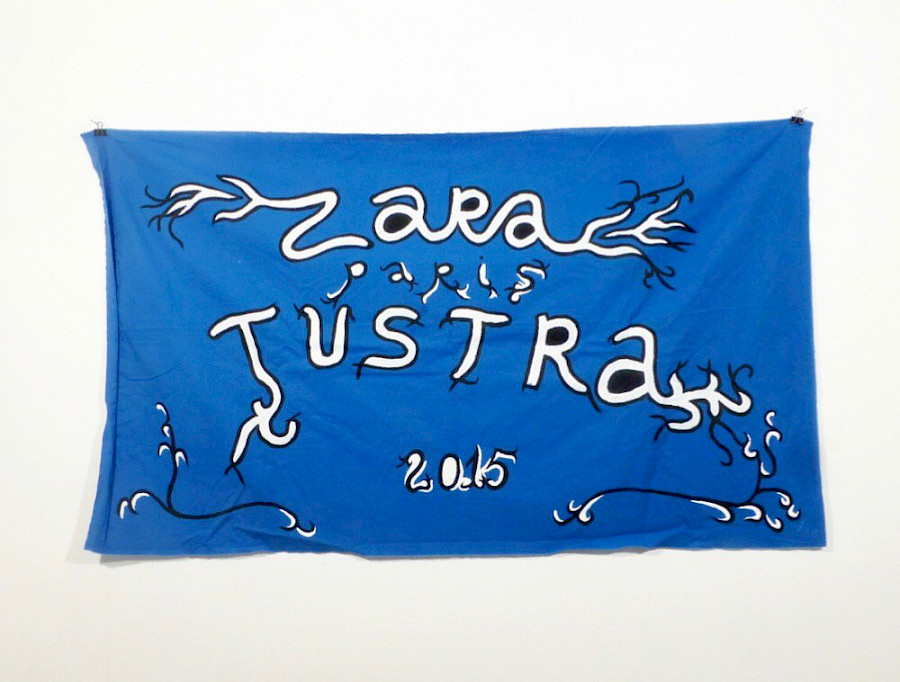 He left Azerbaijan aimed to have a real impact on St. Petersburg underground, to live in refugee camps, and spend the night in Paris workshops, to be presented in Munich, Hamburg, Berlin, Nice, Paris – and to relive his own destiny in art over and over again. He makes collages with avant-garde texts, collects installations from garbage, works on the edge of the automatic letter... On his 60th anniversary Babi Badalov arrived to Baku to open his personal exhibition at the space of YARAT Contemporary art Center,  which is curated by Suad Qarayeva.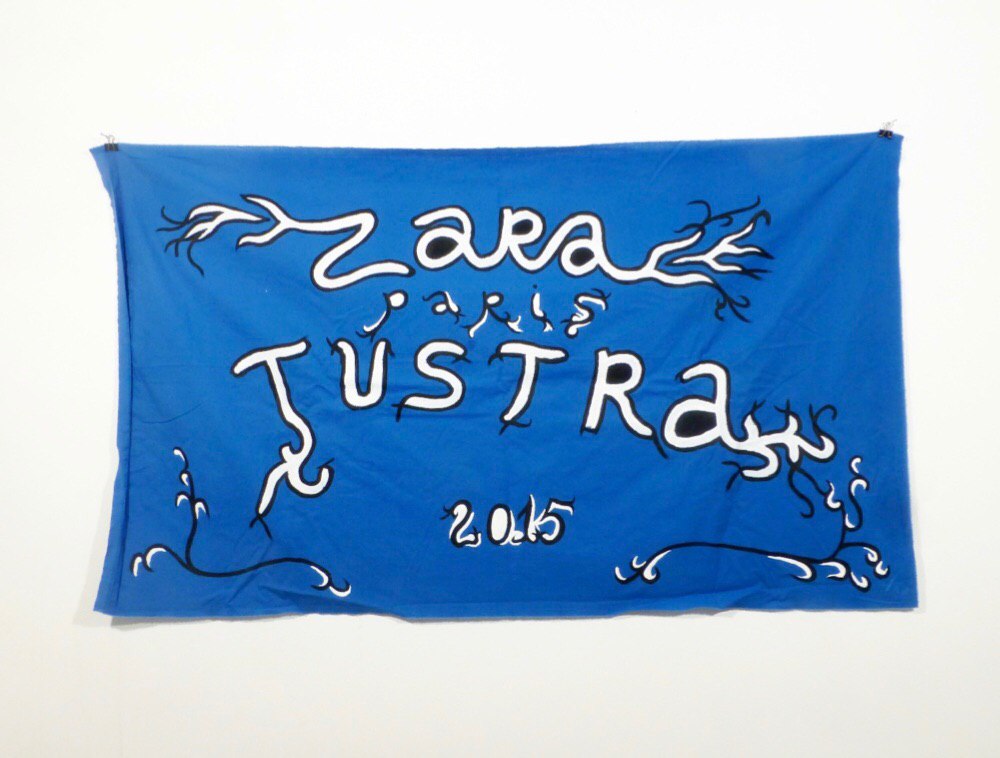 Installation under the name "ZARA tustra" is the old sheets, hanging down from the ceiling, curtain fragments, fabric cuts with poems written on them – about 250 cuts of fabrics in total – and the handwritten slogans and texts covering the whole length of gallery walls. "ZARA tustra" is a reference to the world famous ZARA brand which became a synonym of fast fashion, and to the doctrine of the ancient Persian prophet Zarathustra, the founder of Zoroastrianism which left so many traces in Azerbaijan's culture. The artist uses expressiveness of language and visual images to create the three-dimensional postmodern work full of cleverly placed nuances and socially directed puns. It's about the past and present, about traditions and modernity, about gender, sexuality and exclusion – both social, and geopolitical. 
This is the latest among new series of works by Babi Badalov, created for exhibitions in the different corners of the world. You can see it from March 2nd to June 16th, 2019 in YARAT Contemporary art Center.