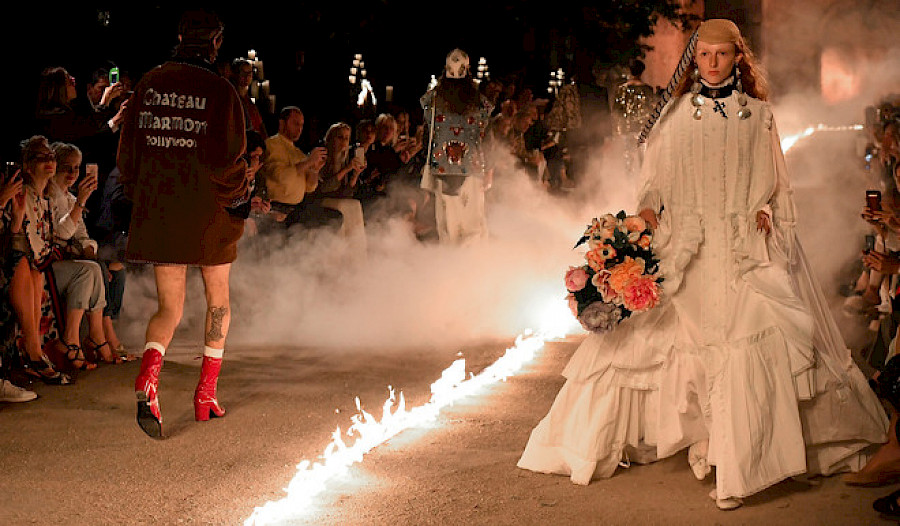 Creative director of Gucci decided to speculate on the relationship of religion and fashion in the cruise collection: the show began after dark, everywhere in the cemetery - candles in old candelabras, fire strips and fog.
"The idea was to show the maximum beauty of the afterlife," - said Michele about the collection and brought to the podium all the heroes of horror: monks, angels, priests and sorceresses.
Have a look at the brightest images.