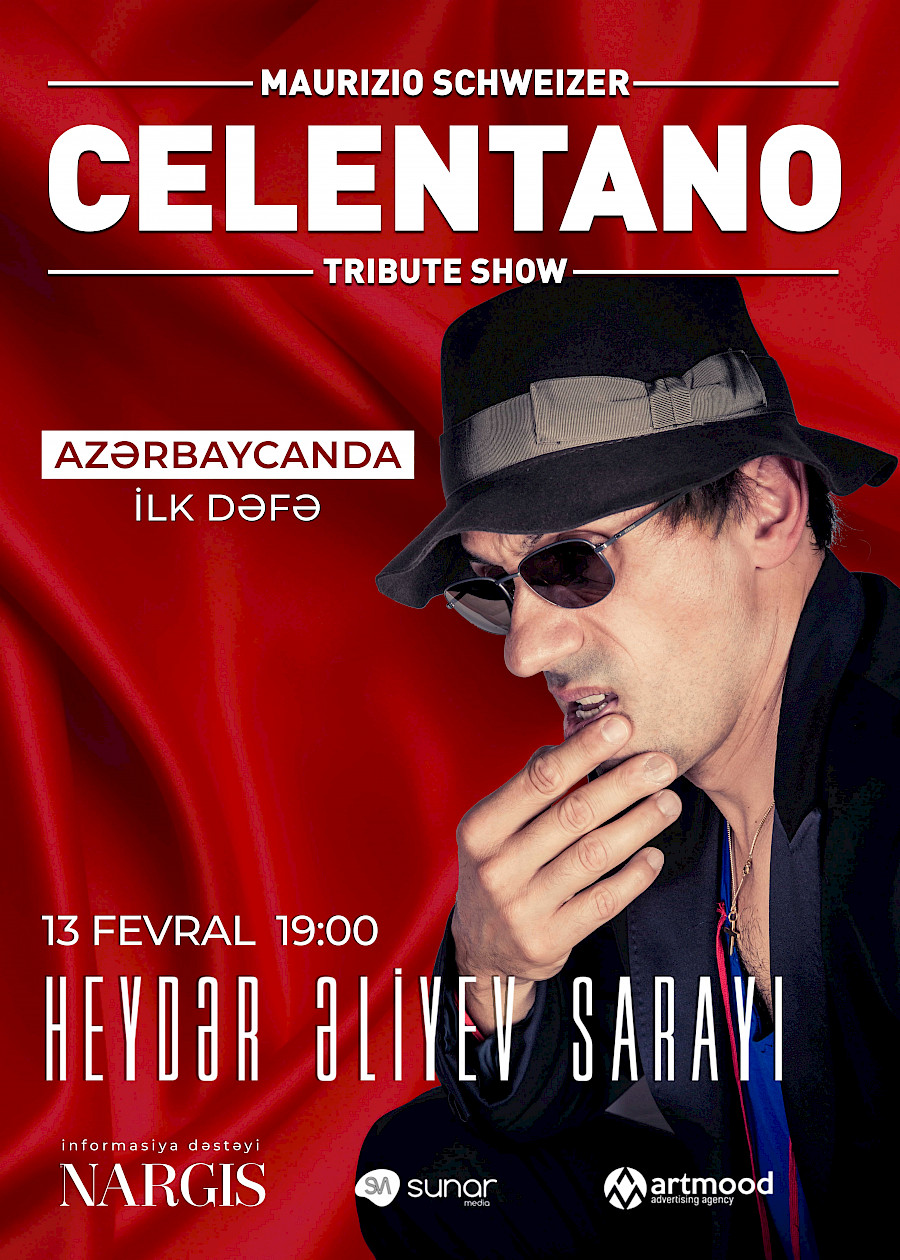 For the first time in Baku, will be demonstrated the unique italian project Celentano Tribute Show, made a year ago in honor of the 80th anniversary of the legendary world star Adriano Celentano. Adriano Celentano's favorite hits and performances will be presented to the Azerbaijani audience by Maurizio Schweizer. For one night only, performer Maurizio Schweizer, with a likeness both physical and vocal, will recreate this magic live on stage!

For half a century and still to this day, Adriano Celentano is noted as the most loved artist in Italian showbiz. Leaving a mark over three generations with his numerous hits he's dazzled audiences over and over.
Celentano Tribute Show  has been demonstrated successfully in many countries around the world. An example of this is the unforgettable shows held every month at the Crocus City Hall Concert Hall in Moscow.
Besides having success throughout Russia, the Celentano Tribute Show has crossed national borders: USA, Germany, Ukraine, Latvia, Austria, France, Belarus… and now finally, for the first time, is heading to Azerbaijan.
The show will take place on 13 February 2019 at Heydar Aliyev Palace. And now let's take a look at the most witty Celentano quotes from his films: 
 [IG_1135]