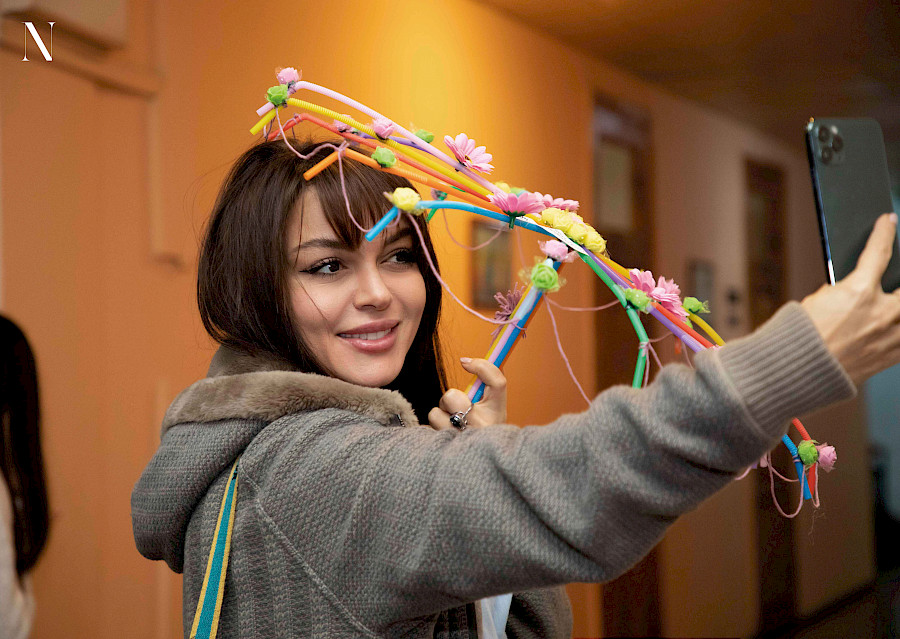 The NARGIS team together with Ecoclub representatives within the movement Yaşıl Şəbəkə ("Green network"), operating at the Republican center for the development of children and youth of the Ministry of Education of Azerbaijan Republic, continues to give master classes to school students.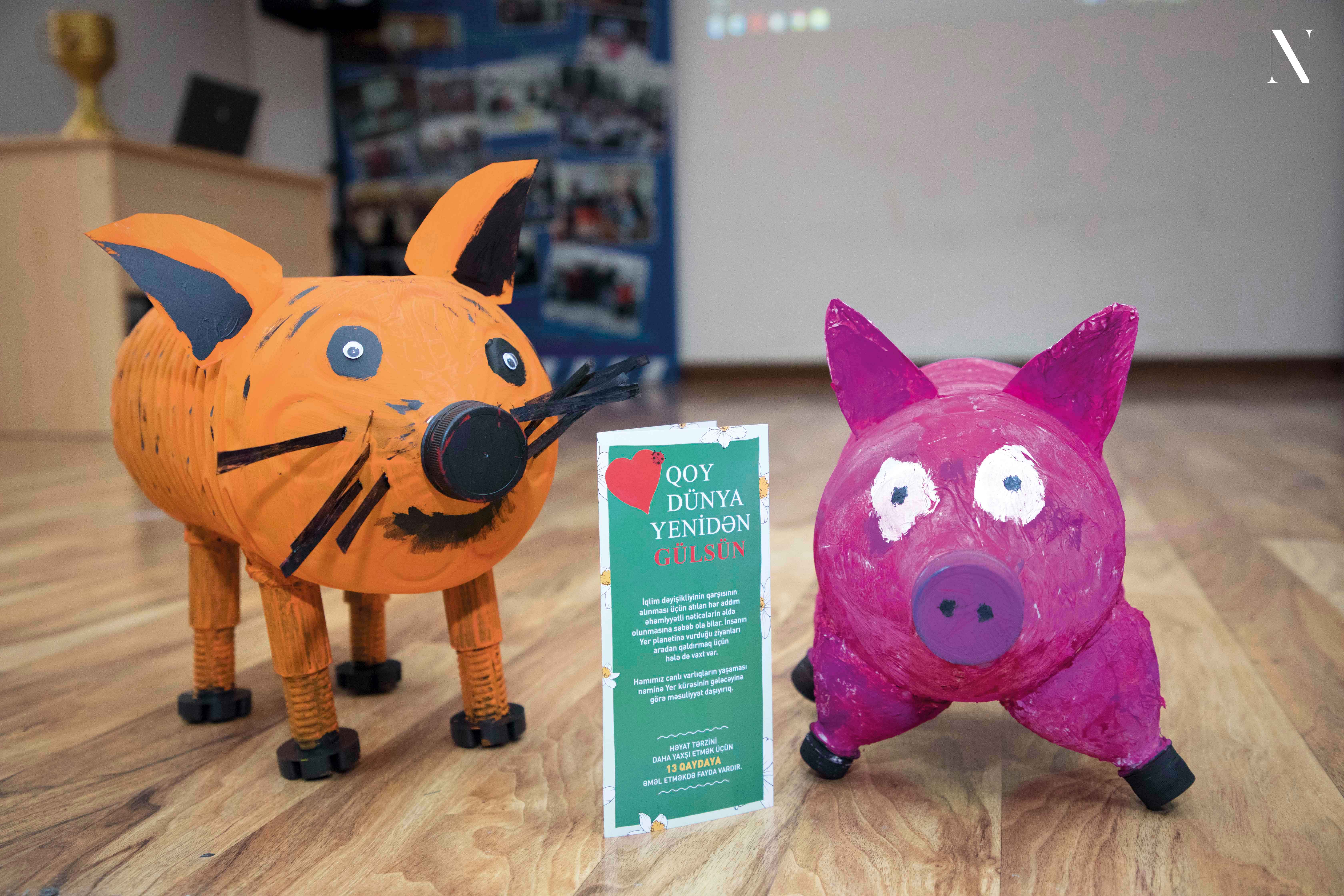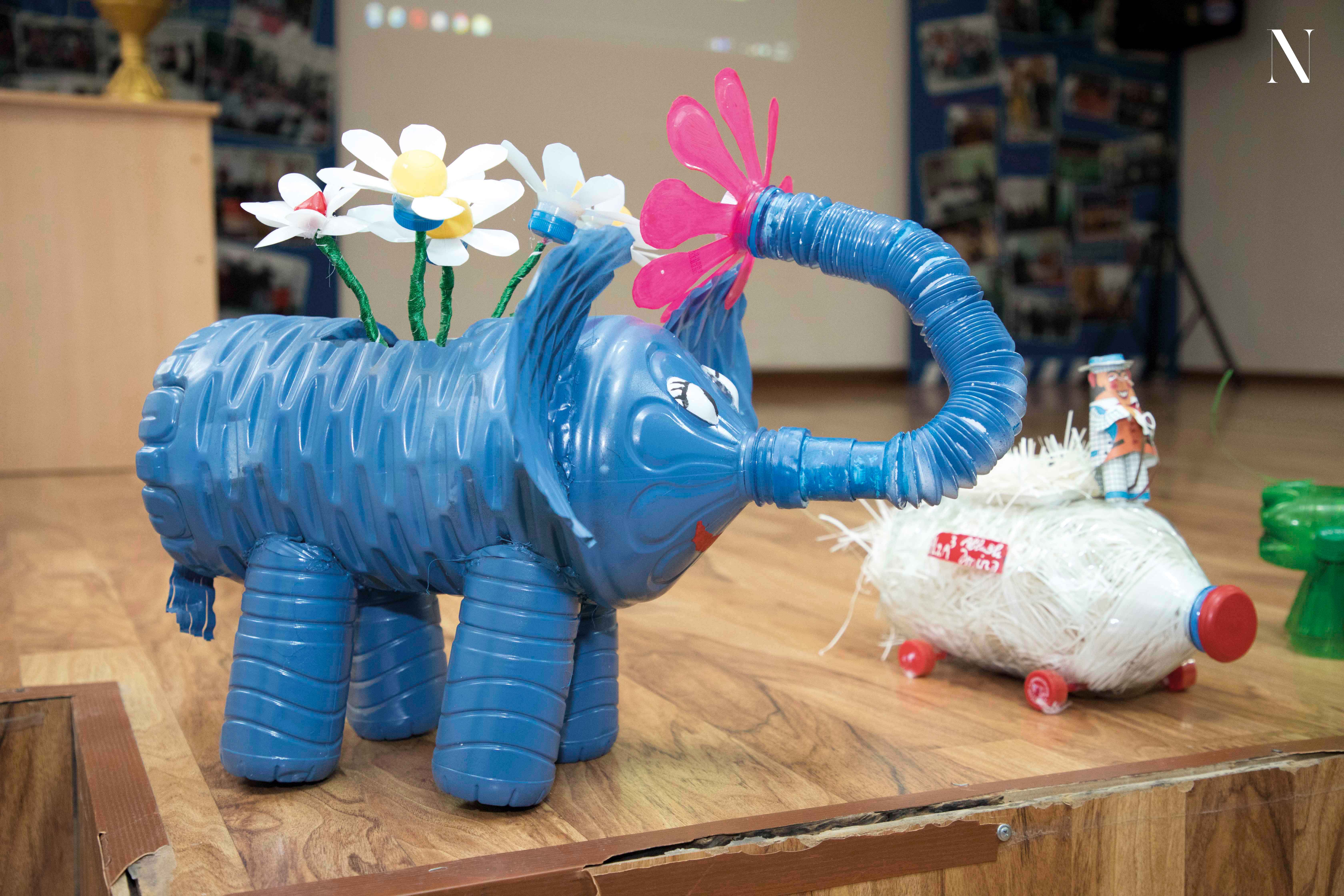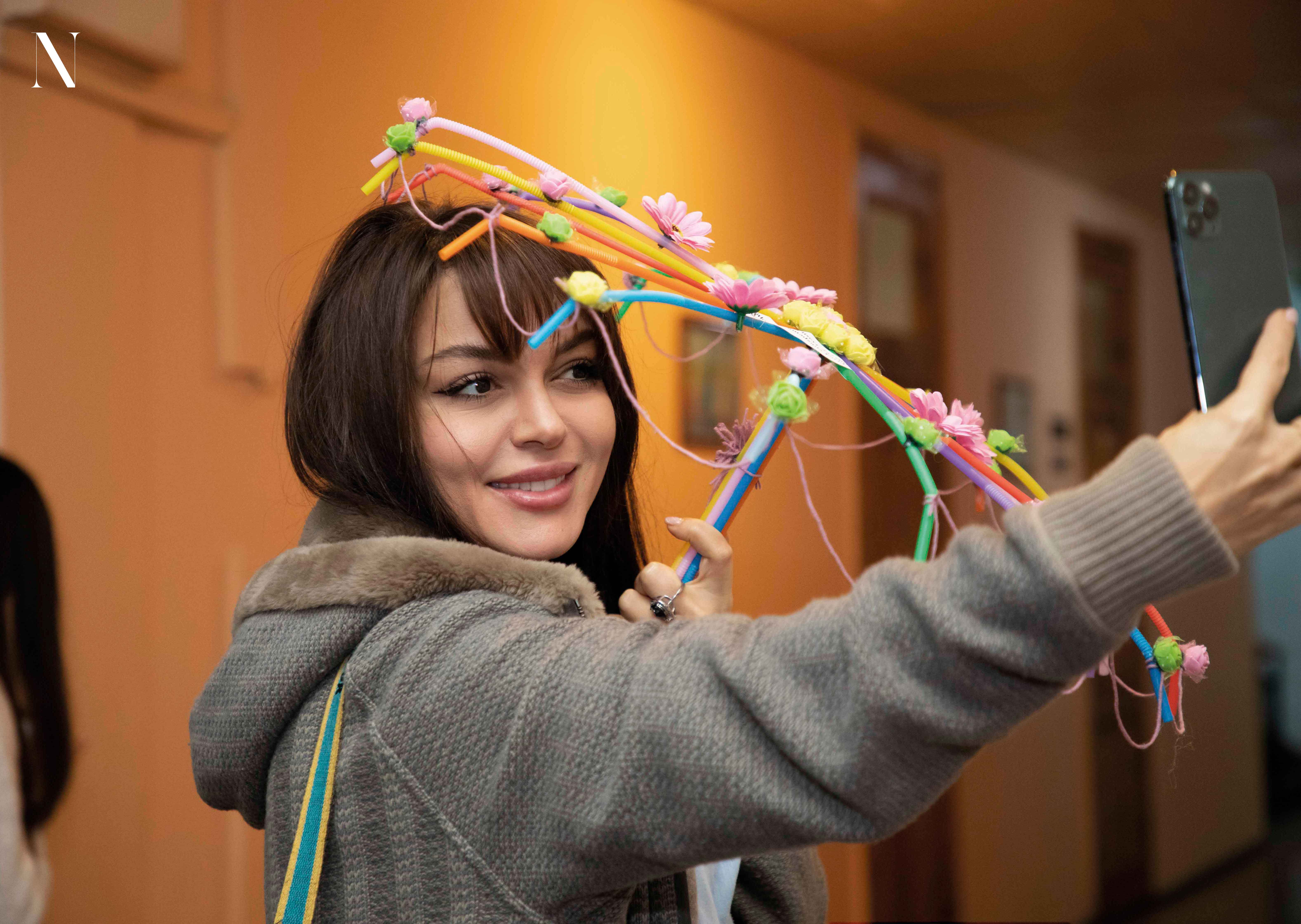 On February 14, the next master class took place at the Baku European Lyceum. Guests and children were welcomed by the Director of Lyceum Zulfiya Veysova, as well as the Director of the NARGIS magazine Ayten Huseynova, who introduced the students to the activities of the magazine and told about the conditions of the contest. Artist and sculptor Rashad Alekperov held an interesting master class, during which he spoke about the exhibition Make the Earth Smile, about the global problems of pollution of the planet with household waste, creative solutions to the re-use of plastic, and answered numerous interesting questions of schoolchildren.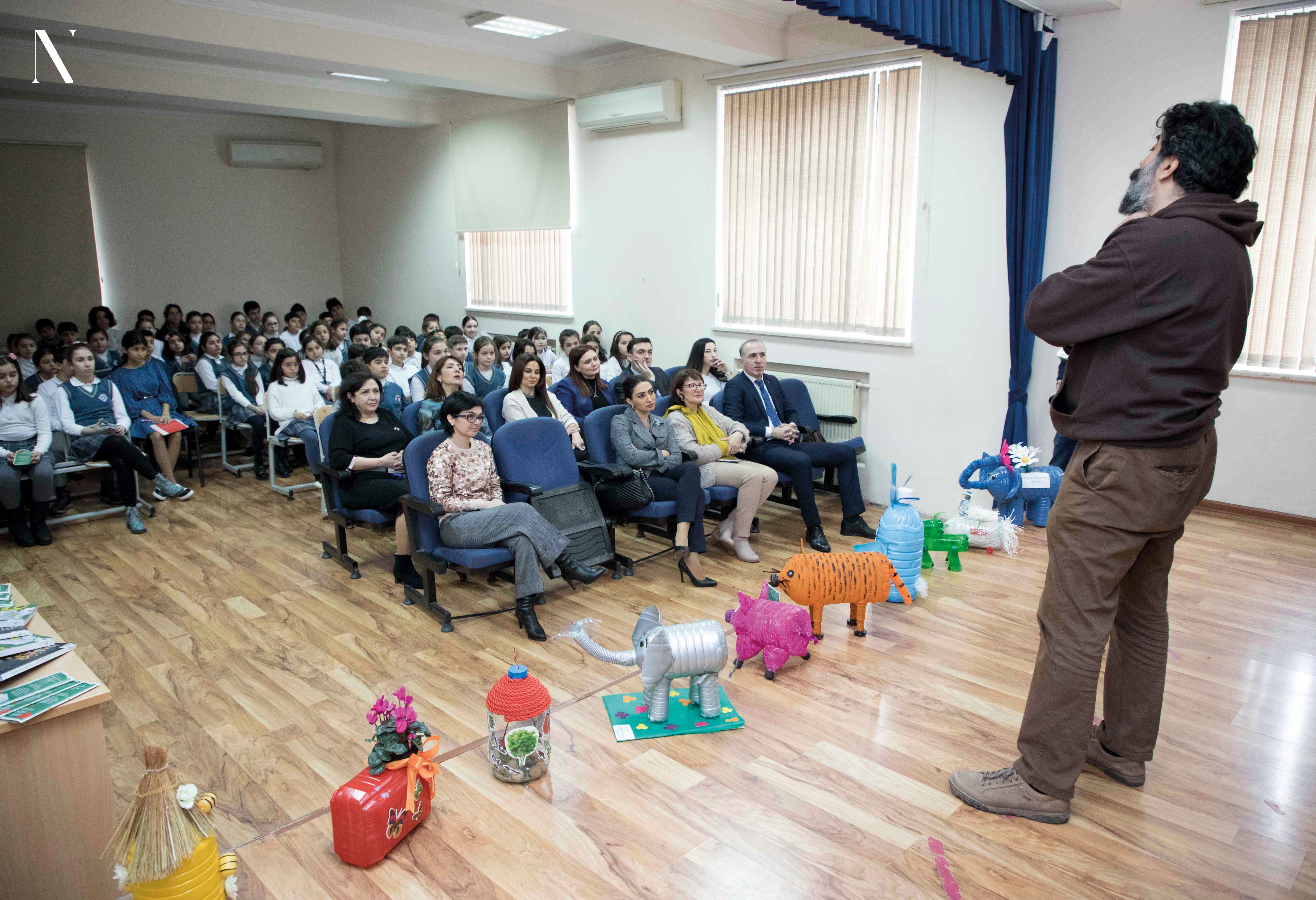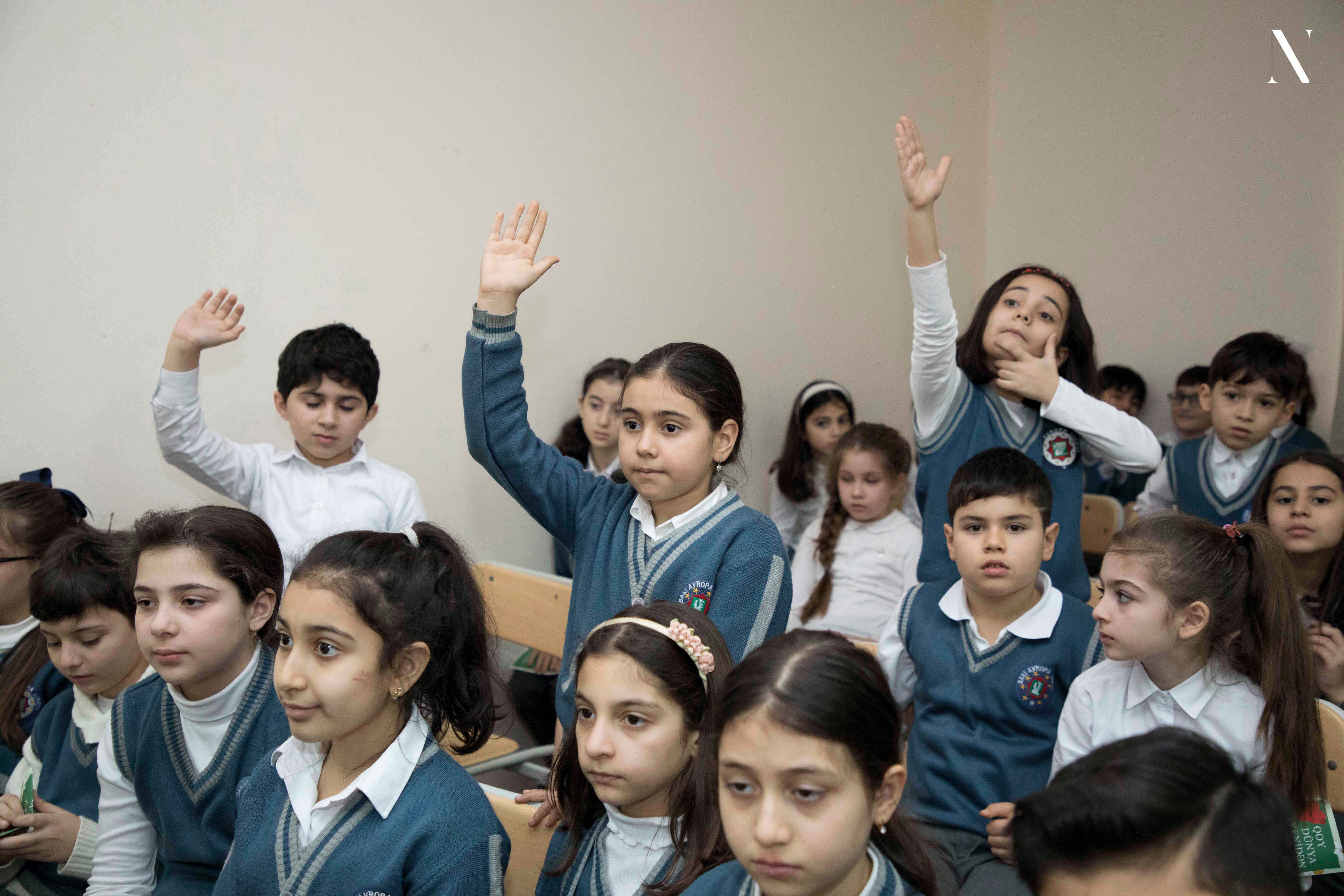 After the master class, the students presented their works to the chief editor of NARGIS magazine Ulviyya Mahmudova and other participants of the project.