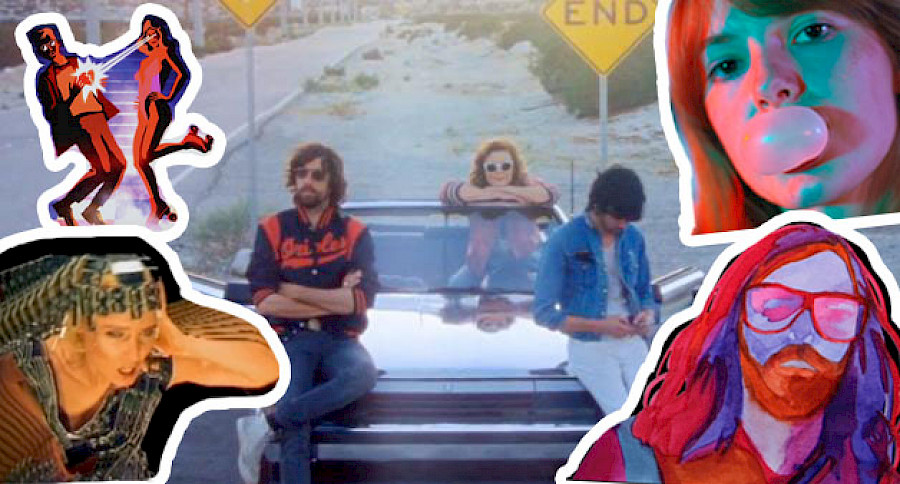 Breakbot - Baby I'm Yours feat. Irfane
To speak about electronic music without mentioning Thibaut Jean-Marie Michel Berland, or as we are used to call him Breakbot, is impossible. He likes colorful video and quality music, and the listener is fond of him, namely for that «Baby i'm yours» - a song which you have definitely heard somewhere or maybe you have been looking for it for a good while. So, as Breakbot says himself «listen baby».
Justice - FİRE
These French guys know exactly how to compose electronic hits. There is an atmosphere of the 80th and harmonic video sequence with beautiful Susan Sarandon in the shot. Justice will definitely light in you a passion to this song.
Magicool - Marfa
This band members may be really called, as magicians of the modern Russian music. One of the main cute tracks of band "Oh, Marfa" keeps balance on stylish and extremely convenient joint point of moderate tempo dance styles. Catchy tune, easy and understandable text and the main thing quality, which is a must in each playlist.
Moloko - Sing It Back
Sheffield Band with such a familiar name "Moloko" (Russian for milk; reference to the "Clockwork orange" novel) and its absolute hit "Sing it back". This song gained popularity back in 1999, however it deserves to be included to your music list even now. Turning it on crooning «sing it back to me»
Cream Soda - Headshot
The Cream Soda duo has existed for several years and it's worth to read about them. They create under the shelter of Ivan Dorn, which obviously goes to their advantage. "Headshot" is a musical shot to defeat.