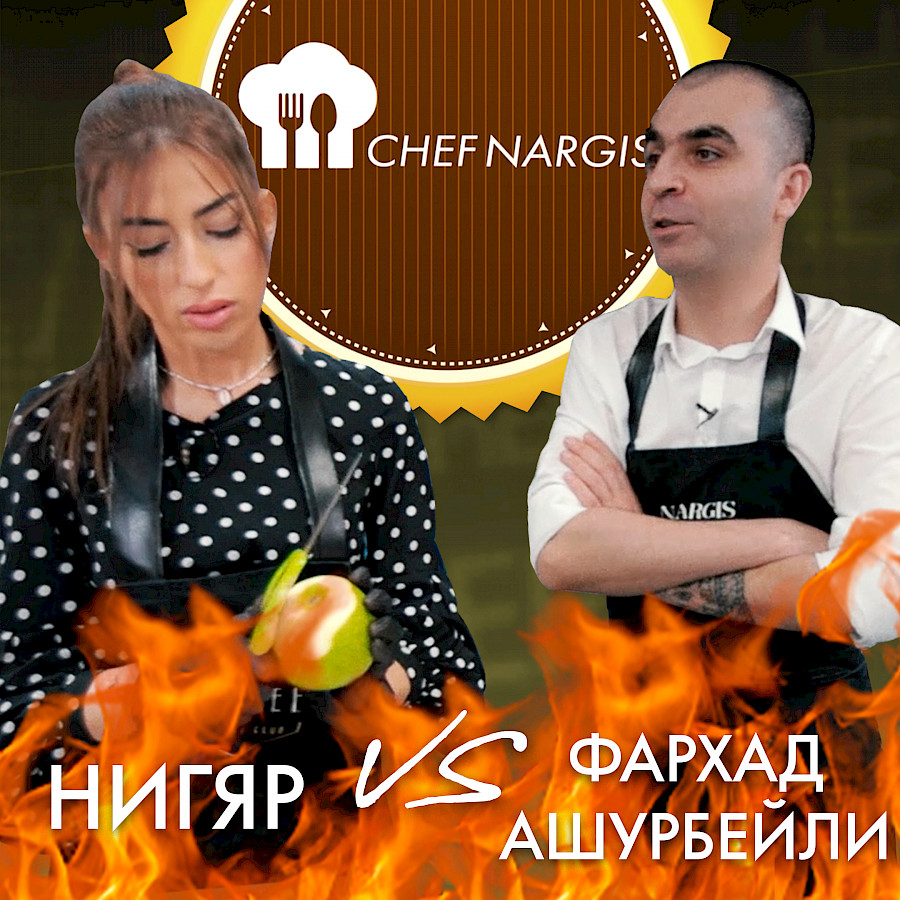 Yeah, yeah, yeah! You waited - we made it! Please welcome: the second season of Chef NARGIS.
Nigar's rivals are getting stronger, so she has to fight harder for the victory. And the first guest of the second season is... professional gastro-tourist Farkhad Ashurbeyli.
Chef Rafael decided not to spare the participants of the hot culinary match and set them the hardest task - to cook two dishes at once: Salmon Crudo and Deep fried Camambert!
The place of the battle remains unchanged – the kitchen of The Cheese restaurant. And it's all for a reason! After all, it is The Cheese restaurant that treats visitors with special care: each dish cooked here by taking into account the effects of food on the body, all the products used in the restaurant's kitchen are organic, high-quality, carefully selected by the chef himself. Only here you can enjoy food, charging with the vitamins you need, without worrying about anything!