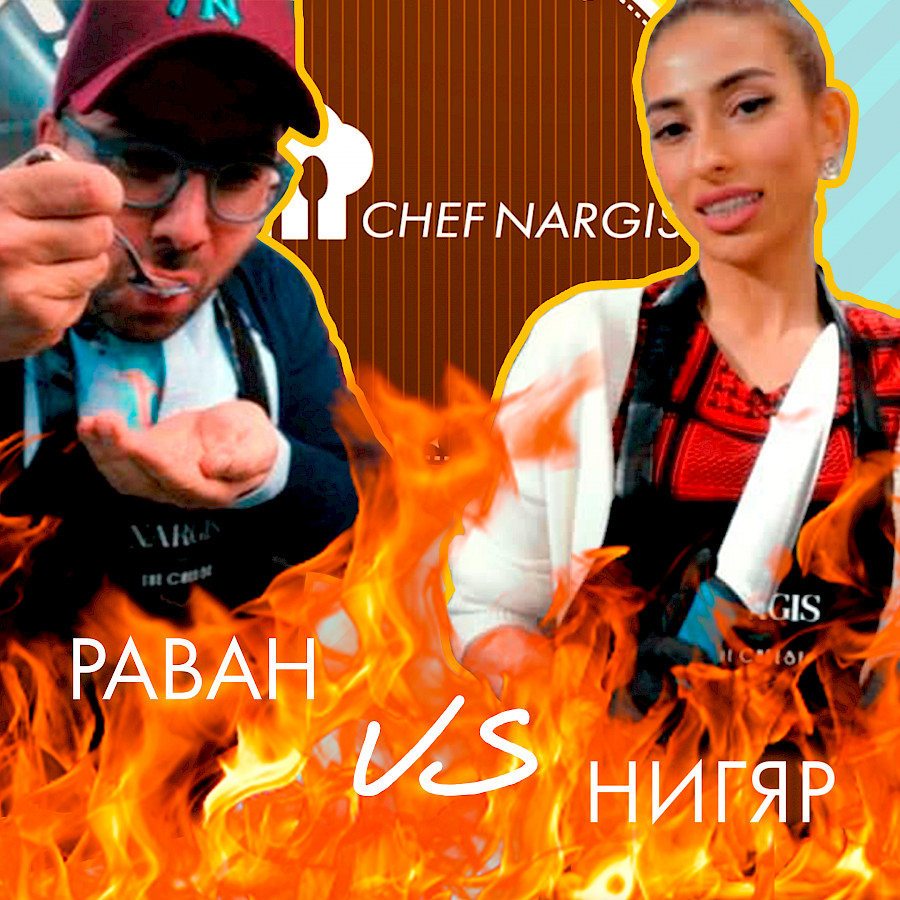 And there it is! The second episode of the delicious project Chef NARGIS! This time, Nigar had a hard time – chef Rauf chose her rival - real gourmet Ravan Bagirov. Will Nigar be able to defeat him by cooking the signature dish of The Cheese restaurant celery root soup and delicious healthy salad, we'll watch in the episode!
The place of the battle remains unchanged – the kitchen of The Cheese restaurant. And it's all for a reason! After all, it is The Cheese restaurant that treats visitors with special care: each dish cooked here by taking into account the effects of food on the body, all the products used in the restaurant's kitchen are organic, high-quality, carefully selected by the chef himself. Only here you can enjoy food, charging with the vitamins you need, without worrying about anything!
Let's watch and make bets!
Important! All participants and the set crew passed the Covid-19 test before shooting.